The Rider Broncs had a 14-game winning streak less than a week ago. But on Thursday, the Peacocks ruthlessly snapped that streak.
The Saint Peter's University's women's basketball team stunned Metro Atlantic Athletic Conference leader Rider University with a 67-56 dub at the Yanitelli Center Thursday night. With the win, SPU — who honored Kobe and Gianna Bryant last week in the men's and women's games — is 6-14 overall and lands ninth in the conference.
What Happened
It was anyone's ballgame in the first quarter as both teams struggled offensively. The Peacocks broke the three-minute drought with a fastbreak layup by redshirt-junior guard Taiah Thornton.
The Broncs answered back with a layup of their own, but sophomore Briyanah Richardson knocked down an easy jumper, extending SPU's lead 4-2. Guards Gabrielle Harris and Cinnamon Dockery and forwards Wil'lisha Jackson and Zoe Pero each added points to the board, keeping their lead 13-8 by the end of the quarter.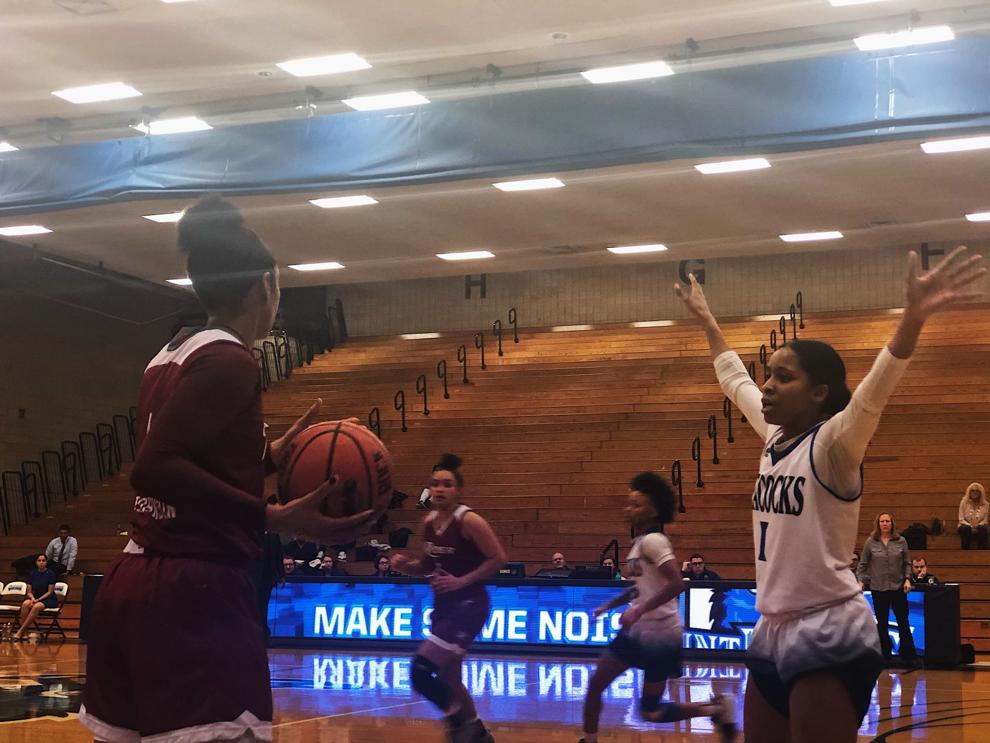 Forward Yamel Abreu secured the first three points of the second quarter. As Rider continued to struggle finishing, Harris, Pero, Richardson and Jackson mixed it up with jumpers, three-balls and fastbreak layups.
With 1:49 left in the half, Richardson took a shot from downtown, was knocked to the floor and still made it in. The crowd roared at the no-call play, and SPU went into break leading 32-20.
The Peacocks opened the second half with a 7-0 run thanks to redshirt-junior guard Kendrea Williams, Thornton and Jackson. But The Broncs began to get into rhythm, cutting their deficit to 43-30 with under five minutes in the quarter.
Yet SPU continued to add to the board with free throws and layups from Richardson and Pero, closing the quarter 49-35.
Rider racked up 10 more points as Saint Peter's seemed stuck at 55-45, but a pair of free throws by Harris gave the team a push. The Peacocks' next and last 12 points were foul shots by Abreu, Thornton and Richardson.
Why It Happened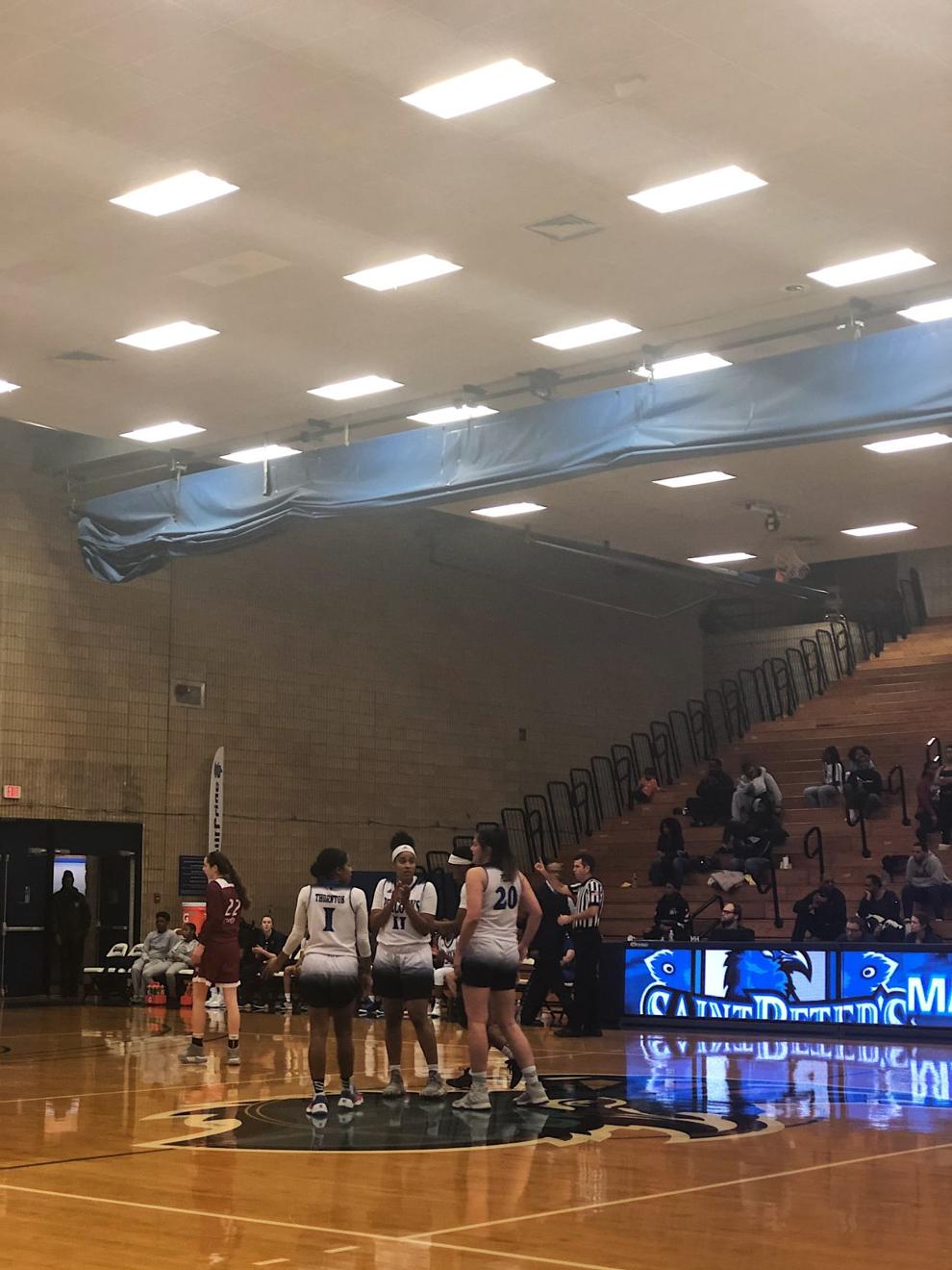 SPU was doing what they needed to do: make their layups, make their shots, develop plays and work together as a team.
Rider had more attempts than made shots throughout the game, and the Peacocks unapologetically took advantage of that. But, more importantly, everyone was getting a taste of the buckets and everyone was taking their time developing a good offensive play.
In the end, good defense transitions into good offense, and that's what SPU accomplished on Thursday.
What Worked
After this win, it's clear that the Peacocks can be very flexible with who's on the court; it can be Thornton, Richardson, Jackson, Williams and Pero or Harris, Dockery, Richardson, Jackson and Lochner; Sophomore point guard Tyara McQueen is also a good rotating player.
Whichever squad you take, you can count on Richardson taking her time to run a play and ultimately end with either her taking a layup to dishing it out to Pero for a layup or Jackson for a pull-up jumper.
Thornton and Richardson seem to be the most dominant when it comes to fastbreak layups, but it's fair to say that every Peacock has good court vision and knows when to chuck it from one side to the other for the score.
Though senior guard Sammy Lochner was out Thursday night, she's proven to be solid from the field and is another great option on the wing.
SPU can rack up some more wins, they just need to work together.
What Didn't
Rushing.
Saint Peter's did well on Thursday with the fastbreak layups, but there were a few wasted possessions because they sped down the court, lost control and lost the ball. Head coach Marc Mitchell does a good job of choosing what play to run -- so run it.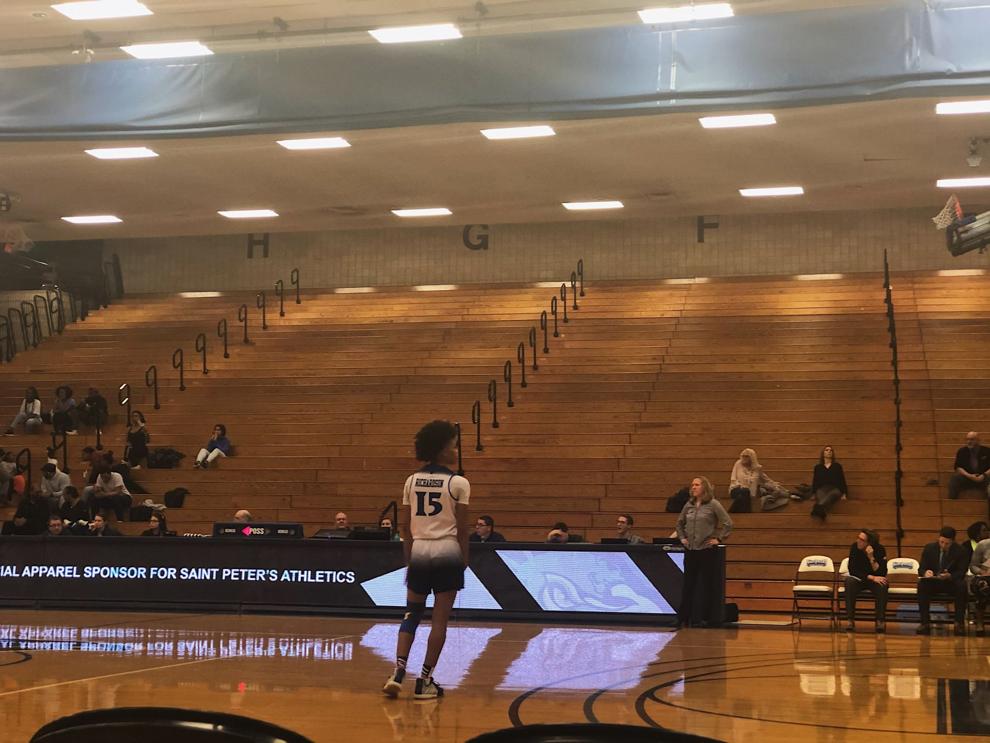 This has been talking mainly about offense, but SPU did a good job with man-to-man defense as well as zone; the only problem is boxing out. Yeah, we're not in middle school learning the fundamentals of basketball but boxing out is a fundamental, and it's an important one too. Rider was able to get some offensive boards because they didn't box out.
Stop your defender from getting the ball. Box out.
Who's Next
The Peacocks will face hOURglass rival Monmouth on Saturday at 3 p.m. before returning home Feb. 13 against Niagara.