Sophomore Briyanah Richardson recorded her second 20+ point game of the season, but it wasn't enough for the win Thursday night.
The Saint Peter's women's basketball team was beat 91-64 by Quinnipiac, the defending Metro Atlantic Athletic Conference champions, in their first home game back. With the loss, SPU is now 2-7 in the MAAC and 5-13 overall.
Like Wednesday night's men's basketball game, the Peacocks honored Gianna Bryant, daughter of NBA retiree Kobe Bryant and rising basketball star, and Kobe by wearing No. 2 on the back and No. 8 on the front, respectively. Gianna, 13, was getting recognized in the sports world and dreamed of playing college basketball at the University of Connecticut.
The two died in a fatal helicopter crash Sunday morning in California alongside seven others.
Saint Peter's has had three consecutive games this week, and the Bryants were honored at all of them.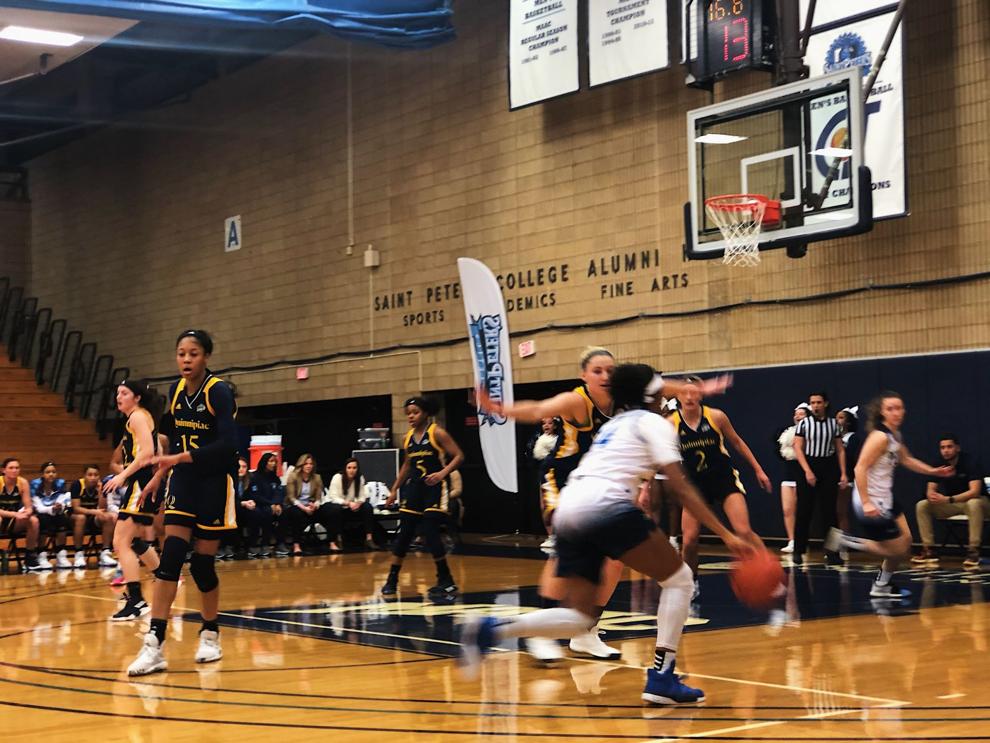 After tip-off, senior forward Zoe Pero and Richardson exploded with an early lead and a 12-12 tie midway through the first quarter. Redshirt-junior guard Taiah Thornton, sophomore forward Wil'lisha Jackson, Pero and Richardson chipped in to hang on in the first half, but the Bobcats nabbed a 46-35 lead.
The Peacocks had a rough time getting back into rhythm, but Richardson tried to keep them alive by a few drive-in layups. Redshirt-junior guard Gabrielle Harris tallied a pair of points while redshirt-junior guard Kendrea Williams and Jackson knocked down back-to-back triples, cutting the deficit 63-47.
SPU would eventually go on a 6-1 run within the final minute, but would fall 91-64.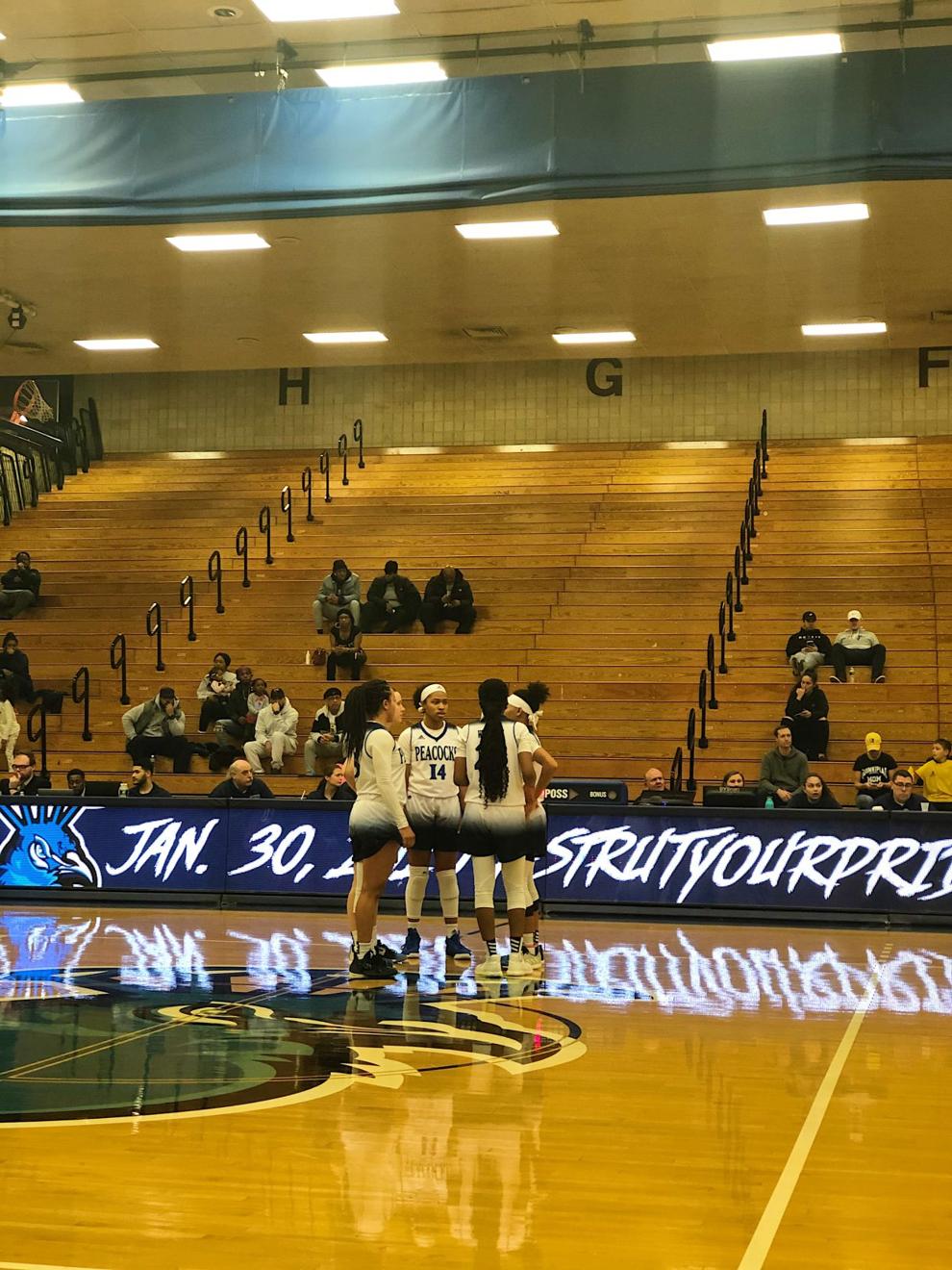 The squad will hit the road to face Manhattan on Saturday at 2 p.m.