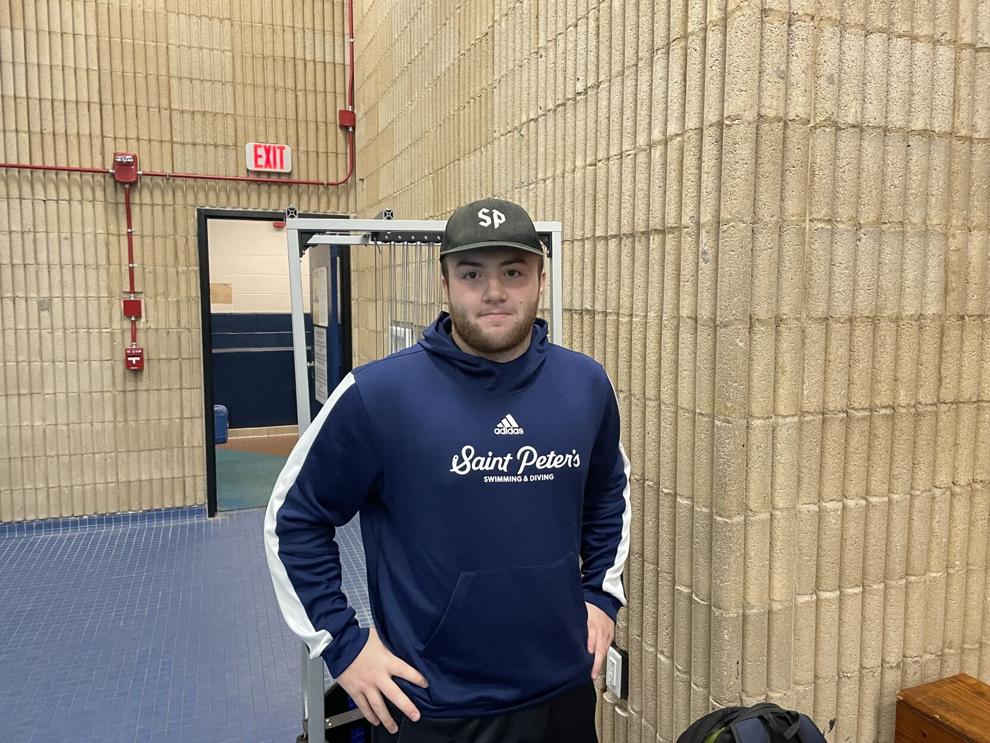 The Saint Peter's Swim and Dive team has been hosting a four-week fundraiser through their online merchandise store, collaborating with SportsTime to ship their collection's apparel to the Saint Peter's community.
Funds that have been received will go towards obtaining swim gear and other necessities the team needs. The fundraiser ends at 11:59 p.m. on Nov. 6.  
The swim team's  head coach, Jose Cruz, used his connections with SportsTime to create a successful brand for their online store.
"The fundraiser was student-led. I worked with a company that I was in last year to  help generate some fun for the team; to get caps, tech suits, anything they need for our championship meet and for MAAC,"  said Cruz. 
Cruz said that proper funding is beneficial to getting swimwear such as tech suits because it'll help them compete at a higher level.   
"Suits matter to a point, and training matters even more, but every little bit helps us," said Cruz.
Swim team captain  Brian Coughlin, a senior majoring in accounting, took initiative of   the fundraiser by using softwares and websites to conduct  branding for the team, with coach Cruz assisting.
"We talked about it in the office," said Cruz. "We can't buy a swim and dive t-shirt from the bookstore, so it kind of sparked the idea of selling the t-shirts ourselves." 
Cruz and Couglin both agreed that collaborating with SportsTime for their brand was the best idea, since the company helps ship directly to the customer.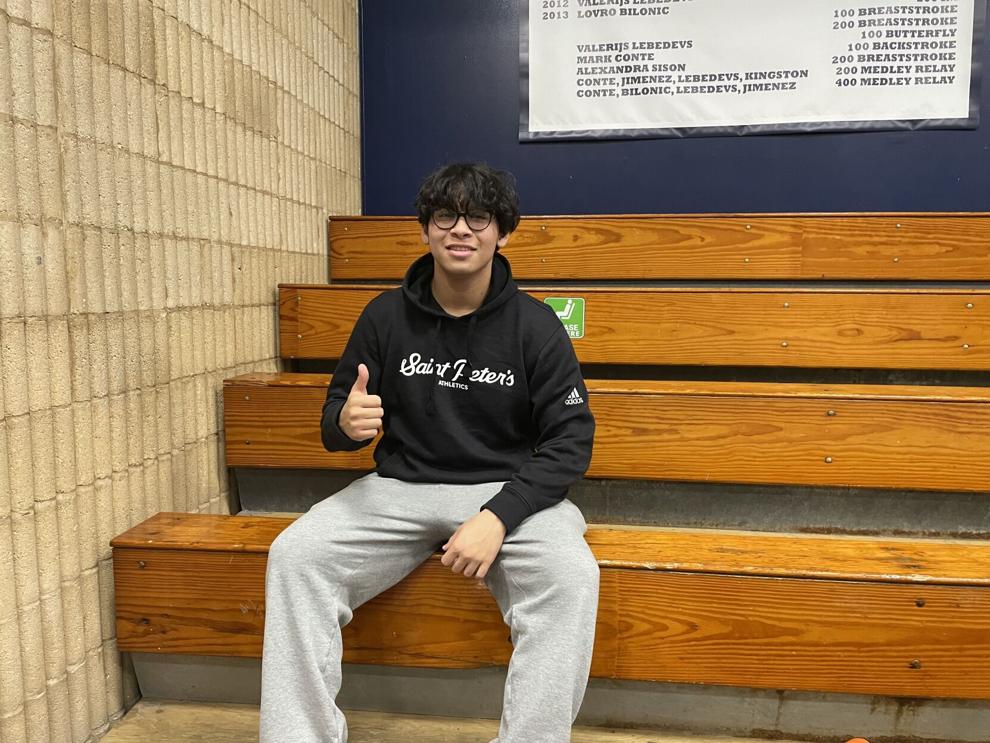 "We are here to compete. We're not going away, we're gonna be annoying," said Cruz. "We want to make sure of our presence here  on campus."
The team expects more room for fundraisers in the upcoming year. For Cruz, it is important for the team to plan accordingly with spending, and with the fundraiser being student-led, the money can help towards meal money and other essentials for the team. "Nobody's going to give us a pot of gold, so we have to work for it," he said
Couglin believes that the best part of the fundraiser was the alumni engagement and helping people become involved with the program in ways they couldn't. He said about 200 alumni reached out and gave their support.
As for Cruz, creating merchandise was important so that swimmers can come out professionally during their meets and continue alumni engagement. 
For more insight, check out the team's online store: 
https://saintpeterswimanddive2022.itemorder.com/shop/sale/?fbclid=PAAabYZVvqh2pqJHEF5tp4gNRIZeEaEgfiUxn6ZFwsxB2Gl30zRI1pvfQlvJo