Twenty-five points and five dished out assists, leading to the season's first home victory, was how Briyanah Richardson performed in her college debut. As the crowd roared and the women's basketball team walked off the court, Richardson knew if it weren't for her athletic scholarship, she wouldn't be playing ball, or even attending college at all.
Richardson is one of a handful of student-athletes at Saint Peter's University who said playing college sports helped them pay for college when academics wasn't enough. The African-American sophomore guard grew up in New Brunswick, New Jersey, a state where the median household income for African-Americans was $47,696, according to NJ Spotlight. Tuition at SPU, a Division-I college part of the Metro Atlantic Athletic Conference, went up to $37,660 per year for 2019-20.
But why is college so important?
Kareem Abdul-Jabbar, a National Basketball Association hall of famer, once wrote:
"For the average athlete, there is no way that their life experience can help them handle their money… Athletes who truly invest in these educational opportunities sometimes find out that the dreams that they had about the good life are not based in reality. But too many of them skip that learning, think of themselves as rock stars and try to imitate a lifestyle that has left so many people on the rocks."
But tuition at a four-year private college cost about $34,740 in 2017-2018, so how can low-income families afford it?
The Full-Ride
"If I wasn't recruited to be a student-athlete, I most certainly would not be in college," Richardson wrote in an email-interview. "I feel that being in debt hundreds of thousands of dollars for life isn't worth it, just to get a 9 to 5 job."
Richardson, who was selected to the 2018-19 All-MAAC Rookie team and three-time MAAC Rookie Player of The Week, was recruited by second-year women's basketball head coach Marc Mitchell. She said she agreed to commit to SPU because it was a full-ride scholarship.
"No school bills, no monthly payments, debt free," she said.
And this was a goal set for Richardson at a young age.
Growing up with a single mom, Richardson said she and her siblings always had clothes on their backs and food in their stomachs but, as she looked at the kids around her, she knew her family wasn't as fortunate. She had older cousins who played football, which showed her that sports would be her only way into higher education. She started playing sports at age nine.
"It was stressed in our households that sports would be our ticket to college," Richardson said. "That's where scholarships -- free tuition -- was at."
Avosuahi Albert, a Nigerian senior track and fielder, had the same mindset. Albert, who placed fourth in the women's 400-meter dash at last season's MAAC Championships, said it was lucky she progressed in track.
"As I saw how good I was getting, I felt it was the only way to make my parents not take out loans in their name for me," Albert said in an email-interview. "My family's financial hasn't always been the best, but we always pull through no matter what, just know the struggle is real."
Albert, who was born in Nigeria, said being recruited took a heavy burden off her and her family's shoulders. Without Saint Peter's, she would've still gone to college, but either at a Division-II, Division-III or community college, to stay out of debt, she said.
"With track and field I was able to afford to pay for it and financial aid and scholarships," she said. "And if I want to work in the communication field, I need my degree whether I like it or not."
Fatoumata Doucoure, a sophomore defender in soccer, said it wasn't the education that got her into SPU, let alone college at all.
Doucoure, who was born in Senegal but grew up in New York, started playing soccer at six years old and said she knew that was the only way in.
"I believe if it wasn't for soccer I wouldn't be accepted in some of the schools I applied because my grades wasn't all that," Doucoure said. "To be honest, I'm in college because of soccer."
Doucoure, who played a season-high of 110 minutes against Rider last season, attended The Laboratory School of Finance and Technology in Bronx, New York. She was the only girl on an all-boys team until her junior year when they finally made one for girls.
All she knew was soccer -- she didn't know much about college except that people attend college when they graduate high school, she said. But then she learned about college soccer, and started taking the recruiting process more seriously, she said, so a scholarship could take off the weight of the debt.
"My family situation is okay," she said. "Sometimes it's good and sometimes it's not."
Doucoure added that, without Saint Peter's, she'd probably still be in college, but one that's near her because she wouldn't have been able to afford a private or out-of-state college, she said.
The Road To The Pros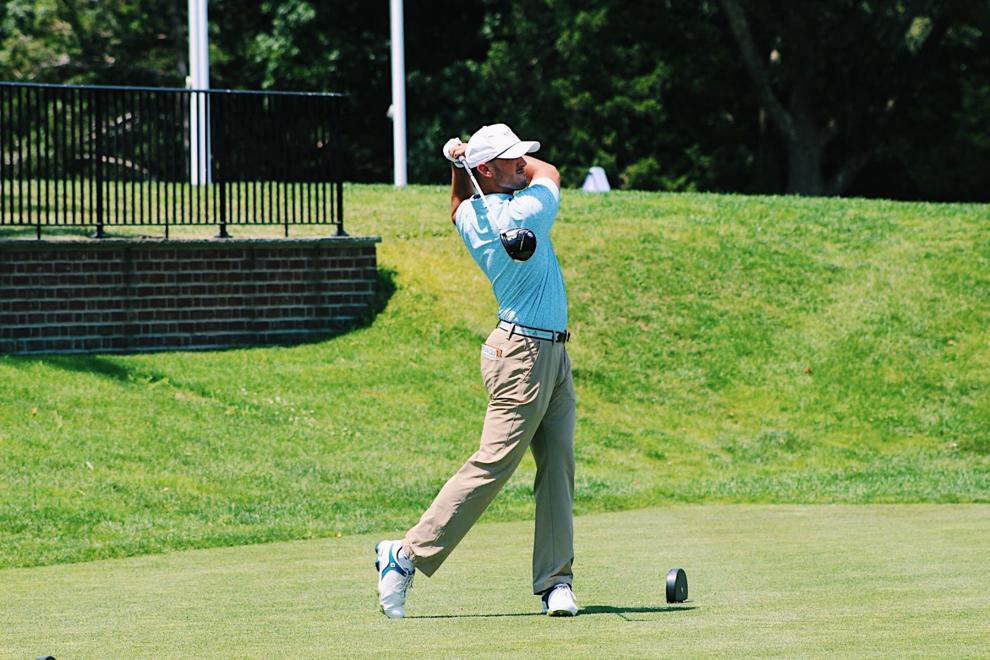 David Powers, a senior golfer, agreed that his athletic scholarship has helped his family pay for college. But for him -- like many -- the goal was always sports first, school second.
"I never really felt (sports) was my only way into college because I also focused on my academics and knew that I would most likely be eligible for scholarships," Powers wrote in an email. "I knew that I wanted to play golf at the Division I level and attending a school like that would be expensive, so I knew that if I could get a golf scholarship it would really help my parents out."
During the summer, Powers works as a bagroom employee at a golf course, which gives him enough pocket money over the school year, he said. Powers is from Glen Spey, New York, where an average household brings in $64,297 a year; he classified his family as "typical middle-class."
But Saint Peter's wasn't the go-to place for Powers. He committed to another institution, but it fell through weeks before his high school graduation, he said. After talking on the phone with then-head coach Peter Falloon, he earned his spot on the roster.
"When I agreed to come to Saint Peter's, I didn't even know where it was," he said. "My biggest goal growing up was to play Division-I college golf, so I made my decision to come here on that goal."
For Brandon Hanson, a junior-transfer catcher, he also said he never felt like sports were his only way to college, but by playing for a Division-I university, playing professionally seems more reachable.
Hanson, who transferred from Division-II Goldey-Beacom College, said his mentors, throughout the years, preached that people don't just get into college with their athletic ability.
"They ingrained in me that you need to make the grades in order to get into college first, hence the term student-athlete," Hanson said. "Student comes first out of the two for a reason."
Though Hanson didn't have to rely on sports to get into college like Richardson, Albert or Doucoure, he said he could relate through his passion and the way his sport impacted him.
"The failure built within baseball helps prepare me for the failures I will experience in life," he said. "The lesson learned from the sport will push me forward and tell me to try again."
But Some Athletes Just Want To Have Fun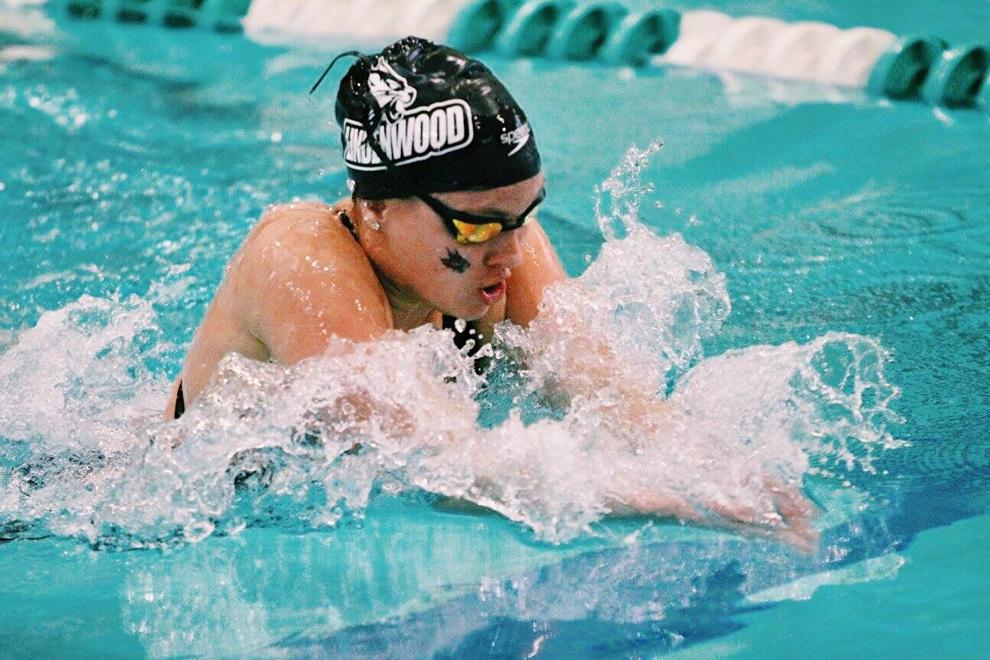 Just like Richardson, Albert and Powers, SPU allowed Alina Geck, a junior-transfer swimmer, to continue her passion in competitive swimming. Geck -- who transferred from Lindenwood University in Illinois, but is originally from Germany -- said if she didn't move to America, she would've stopped racing in meets.
"You can't do competitive swimming and study in Germany," Geck said. "It's not possible."
Geck learned how to swim at a young age because her parents wanted her to know how to, but her and her sister got bored of casual swimming and got into competitive.
The 100/200 flyer, who swam for club most of her life, said there's too much pressure on swimmers and their sport in Germany, and not enough on their education. So Geck and her twin sister, Marie, who also attends SPU, went through an organization, which brought them to Lindenwood University where they competed for two years before their team was cut.
Now, at Saint Peter's, Geck said she enjoys being near New York City and her team actually seems like a "team," she said. But attending the Jesuit university does come at a cost.
"I feel as an international student you pay way more," she said. "We don't have financial issues, but it's still a lot of money my parents have to come up with for me and my sister… In Germany, college is for free.
Geck said, if she was still back home, she'd be going to college, but not competitively swimming.
And Kyra Gabinete, a senior swimmer, also said if she was back home in the Philippines, she would've gone to college regardless.
Gabinete, who moved to America in 2012, only started competitively swimming in her junior and senior years of high school.
"At first, I was doing it for the fun of it," Gabinete said. "But I didn't realize I was that good."
Her decision to go to Saint Peter's was more of a convenience; it's close to her West Side Avenue home. She got an academic-catholic scholarship and her parents wanted her to go there. She walked onto the swimming team her freshman year, and got her scholarship money just last year.
Being an Athlete Opens Doors, But There's a Price
Richardson, who doesn't want to play professionally, said basketball just kept her head straight and out of trouble; now, it's opened up many doors and opportunities for her. She added that college was another way for her to continue doing what she loves as well as get her degree in business.
For Albert, it wasn't only money on the line -- her mental well-being was too.
Albert started running in her country when she was in kindergarten. She said she got involved with the sport so she wouldn't get bullied and to step out of her insecurities.
"(The bullying) didn't stop until I became good physically and mentally," she said. "And I started getting the respect I needed."
But the responsibilities of being a student-athlete doesn't come easy, they said. They wake up at 4 or 5 a.m. to make it to their 6 a.m. practices. They have practice, then lift (sometimes not during the season), then have a snack between classes, practice again and the routine continues until game day.
Many said they have to sacrifice desired majors, missing classes and get togethers with family and friends. It's hard, but they make it work, they said, which is all the more reason they all agreed college athletes should get paid, in some type of way.
"They sacrifice their bodies day after day, they bust their butts in the gym, on the field etc. to win games (which brings money to the school)," Richardson said. "A lot of schools wouldn't be what they are if it weren't for the student-athletes. Also, being that athletes devote so much of their time to their designated sport, it allows no time for them to have a job and work, which doesn't allow those student athletes to have a source of income to support themselves while away from home."