There I was, accepting a loan to go on a trip of a lifetime in a foreign country we once went to war with 50 years ago.
My fellow Pauw Wow peers were excited about all the activities in the itinerary along with the work we were planning to do. The trip seemed so close yet so far as the days were quickly counting down.
I was excited, but some of my friends and family were not. They would tell me "make sure not to go out at night, do not leave your phone unattended, get that malaria shot, do not eat any of the street food, and absolutely do not drink their water. People might try and kidnap you."
All I got from my family and friends was negativity and their fears for myself and my friends. I understand their concern — it's not everyday your child or friend goes on a trip to the other side of the world.
With the comments from my family and friends along with thoughts of the Vietnamese potentially despising us because of what we did to them during the Vietnam War, I wasn't sure of their reactions towards us. This was in the back of my mind upon arrival and seeing the Vietnamese people for the first time. They will know that we are Americans right off the bat.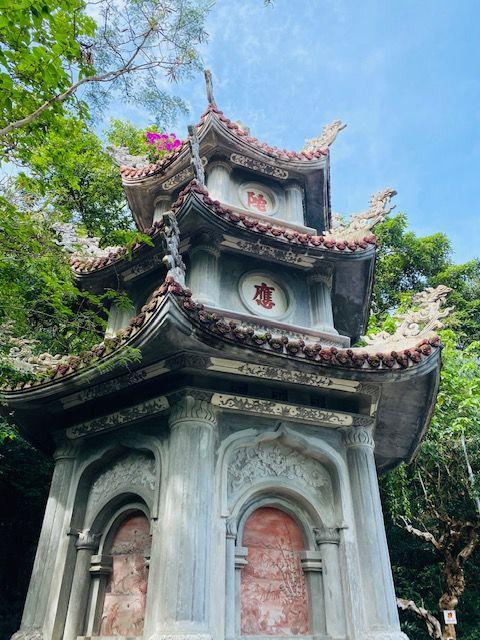 Twelve hours later getting off the Emirates plane, we finally landed in Ho Chi Minh, we were greeted with warm smiles and open arms, not only by our guide Long, but by the hotel workers and people on the side of the street casually making street food or just walking by.
On the second day, we were on our way to the Cu Chi Tunnels, where the Vietcong dug tunnels to hide from the American soldiers and fight them as well. We also met Mr. Nam, a Vietnamese soldier who fought in those tunnels, said himself during our interview that the Vietnamese do not hate Americans, because they lost lives on both sides, and they knew the Americans were fighting them not because they wanted to, but because their government told them to.
During the war, there were seventeen year olds on each side fighting each other, Agent Orange being dropped on the Vietnamese and yet they do not hate us, Americans.
Mr. Nam at 17 years old, building those tunnels and witnessing death before him, lost an arm and an eye, but still wishes more people would come and learn about his country and the beauty it beholds.
That's when we all realized that these people do not view Americans in a bad light. They love everyone equally and Long throughout the trip has stated that "our people do not dwell on the past because life is short. We focus on the future and the people in front of us right now."
As the trip continued, I have never felt safer and more cared for anywhere else.
I think the people who went can all agree that we all felt the love from the Vietnamese people, especially when we went to the Danang Association for Victims of Agent Orange. These children were affected by our bombs, yet they wanted to be held and played with by our arms.
Even the veterans who fought in the war and came back to live in Vietnam also said that the Vietnamese people are loving and do not have animosity towards the American people. Not even to them, and it was surreal for them coming back and not being hated, but welcomed with open arms and treated like royalty.
I did not feel as though I was in danger at all, and through every local we met and every story we heard, the Vietnamese people were more than happy to share their stories. They let us ride their water buffalo, take pictures with them, interact with their children, come into their homes and places of work and let us immerse ourselves in their culture.
The look on their faces when we ate their food made them gleam when we smiled at how wonderful the taste was; it was a feeling I can't describe. All the people along the way at each and every place we went to made us all feel safe, appreciated and as if we were one of them.
Regardless of either our fears and our parents uncertainty, one thing is for certain that those who went on this trip experienced emotions they thought they would never have and memories that will stick with them forever. This journey to Vietnam I feel as though I will not experience anywhere else and memories I will surely never forget.