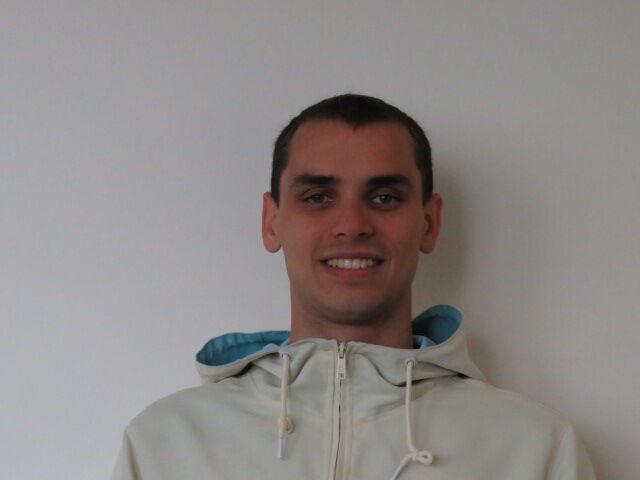 Before the war, Oleksiy Polishchuk, a graduate student and swimmer at Saint Peters, would travel to Ukraine every summer to compete in swim competitions while visiting friends and family. But when looking back at the places he once visited — and seeing how they look now due to the war —  he finds the differences unbelievable. 
This is the reality for many Ukrainians abroad, as they continue to witness Russian troops invading Ukraine, using bombs and missiles to destroy cities within the country, which has resulted in thousands of casualties. As the war now spans over two months, two Ukrainian students at Saint Peter's share their reflections on Russia's invasion of Ukraine. 
Ever since the war started on February 24, Polischuck said it's been a blur and that no one, not even in the country, believed the war would actually happen. But once the invasion started, he began to constantly keep up with the stream of news coverage of the war. 
Born in Lviv, Polishchuk came to the United States when he was one and now resides in Bayonne with his immediate family. Still having relatives back in Ukraine, he  contacted them during the start of the war, along with friends from all over the world, to verify their wellbeing. 
"It was a shock to everyone in Ukraine. No one supports this," he said. 
Polishchuk took action by using social media to spread awareness about the Russian invasion, donating money to charities and organizations and even attending protests that occurred in New York City during the early days of the war. 
Polishchuk took it a step further and organized a candlelight vigil alongside graduate student Igor Khvoristian, an international student from Ukraine. The vigil was held in Panepinto Plaza on March 2 as a way for the Saint Peter's community to show their solidarity with the people of Ukraine.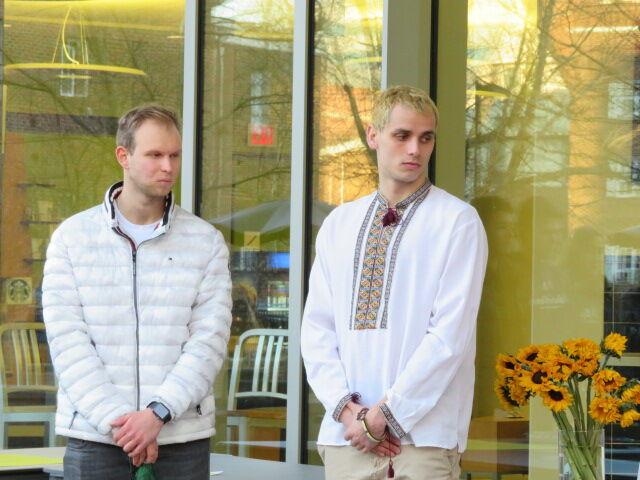 Polishchuk and Khvoristian said it's been very gratifying to see the support of professors and students. They are both finishing their graduate studies in finance despite enduring a very painful moment for their country. 
Khvoristian was born in Kyiv and came to Saint Peter's as an international student to start his undergraduate studies in 2017, while at the same time being a part of the university's once-known tennis team. His parents fled to Lithuania before the war began, but other relatives of his remained in Ukraine in bomb shelters.    
He reflected on the first days of the war, which were very tough for him as he read the news and talked to family members and friends abroad. Coming to grips with the war made Khvoristian very sad, and he has had many sleepless nights and feelings of helplessness being in the United States while his family and friends were in Ukraine suffering. 
"I will always remember [the first days of the war] for the rest of my life, one of the worst days ever," he said. 
It was especially hard for Khvoristian, since the war began during the time of final exams for his winter trimester. "I did alright; I had to organize myself," he said. "But it was difficult to focus and study because, how can you?" 
As for Polishchuk, adapting back to regular life was also inevitable. Regardless, he continued doing research to stay informed about the war, and he volunteers through his family's foundation, "The Children of Ukraine." Created three years ago as a way to aid underprivileged orphans, it has now pivoted to shipping tons of humanitarian aid to local Ukrainian organizations. 
New Jersey residents took to donating supplies to local churches and cultural organizations at the start of the war in efforts to support New Jersey's Ukrainian community. According to an article by NorthJersey.com,  Governor Phil Murphy signed an executive order on March 2 for state agencies to suspend relationships with Russian-backed businesses and financial institutions. 
On a national level, the United States, along with other nations, has continued to impose economic sanctions on Russia since the invasion began. In addition to the U.S. providing billions of dollars of funding for humanitarian aid towards Ukranians and refugees, as of last month, President Joe Biden has allowed for 100,000 Ukrainian refugees to be admitted into the U.S., with many having already found sanctuary in cities like Jersey City and elsewhere in the country.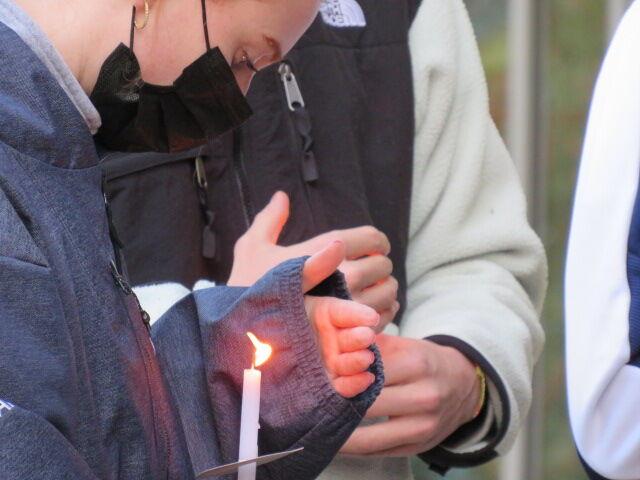 In terms of the war being fought in Ukraine, Polishchuk and Khvoristian have expressed pride in their country's resistance, saying how powerful the army has been thus far. Polischuk felt much admiration seeing Ukrainian boxing champions take up arms to defend their country.  
However, Polishchuk and Khvoristian do not see a diplomatic solution to the war anytime soon; as they see it, the war will last as long as Ukrainian resistance does. 
"This is a genocide of Ukrainian population," said Khvoristian. "Russia doesn't want Ukraine to be a part of the West, to have freedom and democracy. Americans have to care about this because if Russia decides to create a larger war involving other countries, everyone is going to be affected." 
As for Polishchuk, he sees the war as a 'black and white' issue of this generation, stating that Russian president Vladimir Putin has no respect for human life and is willing to kill thousands of people in pursuit of his imperialistic goals. 
But Polishchuk believes a longer war would swing in Ukraine's favor, and would affect Russia drastically. 
"This fight that Ukraine is fighting for is for all the values that we hold in America: freedom and democracy," said Polischuk. "Ukraine is fighting for the security of Europe and it is fighting for its protection."