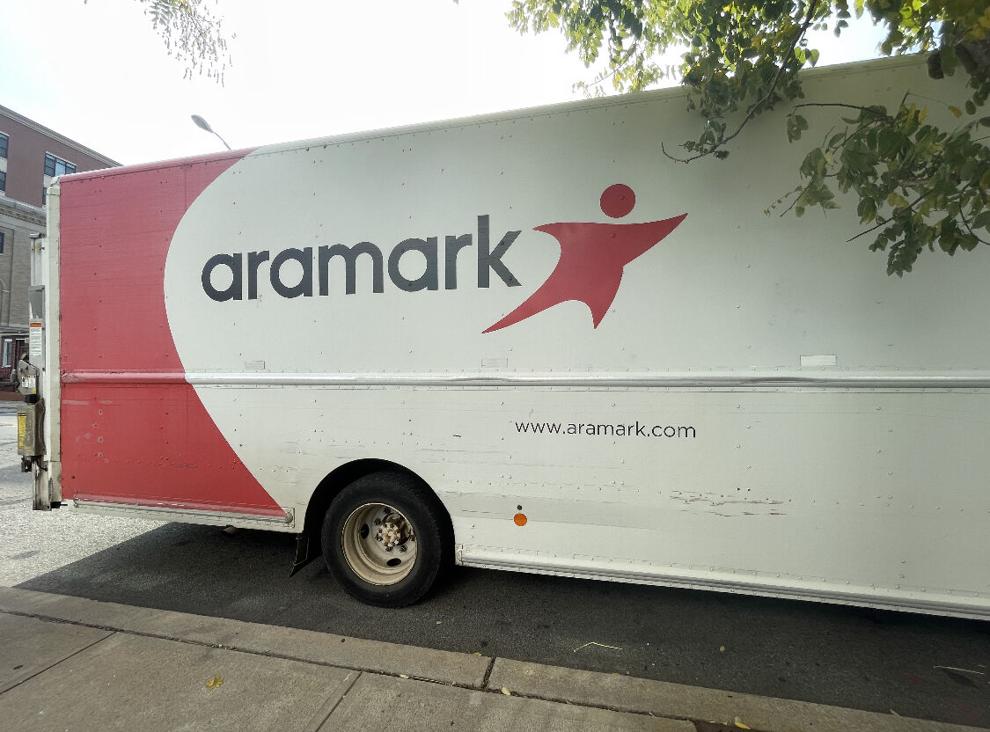 On June 3, 2021, Saint Peter's University announced that Aramark would become the school's new dining services and maintenance provider. The announcement touted the company's multinational success and high-quality services.
However, some in the SPU community want Aramark out.
On Wednesday, November 10, a tight-knit group of student activists calling themselves "Students Speak" launched their campaign, Students Against Aramark, in an Instagram post.
Citing alleged unethical business practices and the company's association with Immigration and Customs Enforcement (ICE), the group called for the university to terminate its contract with Aramark.
"Many universities across the country have terminated their contract with Aramark because of their affiliation with the prison system and ICE," read the post. "We hope to bring awareness to this issue and that students gain an understanding of how this affects us."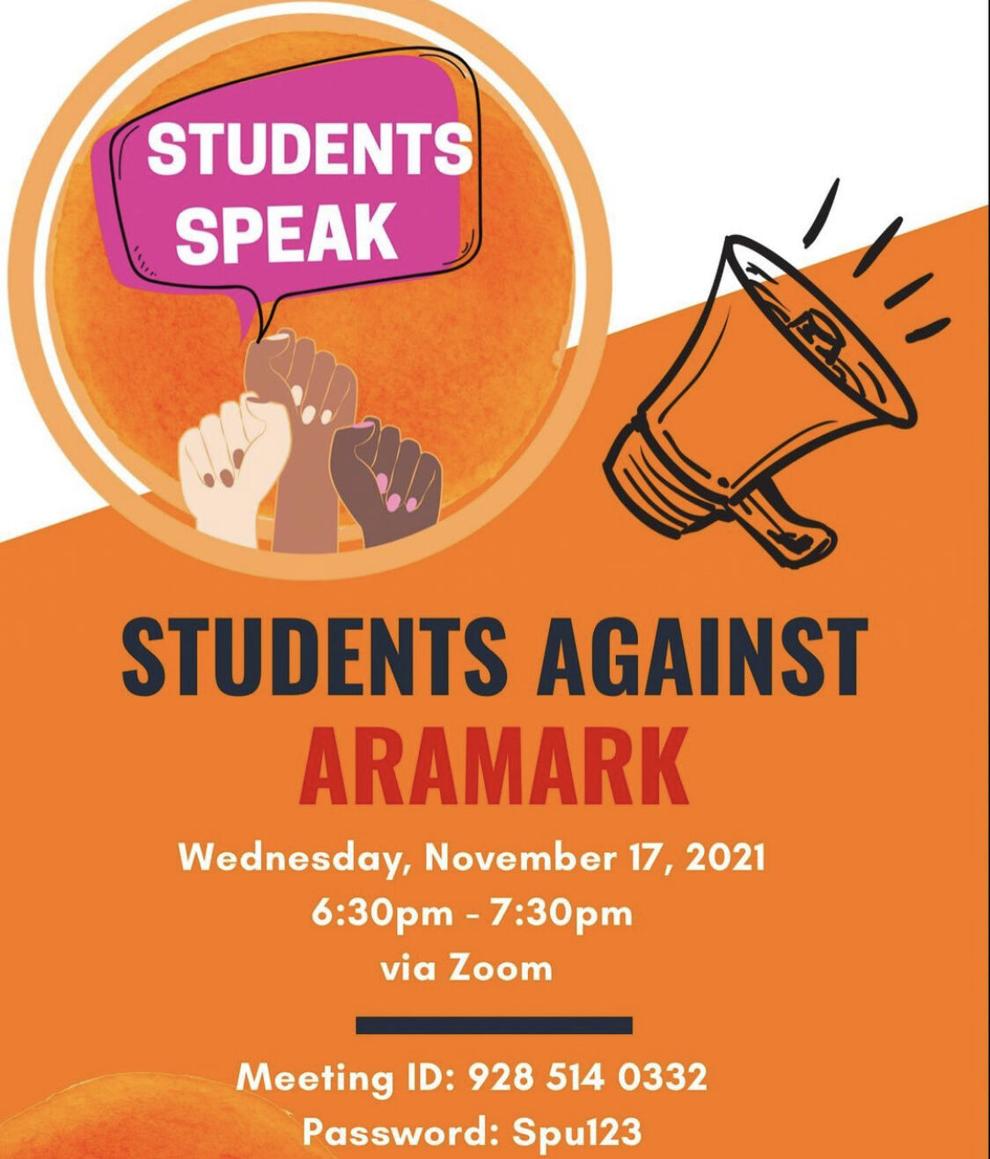 Students have protested about Aramark in the past: In 2020, students at the University of Tennessee passed around a petition calling for the termination of their school's contract with the food provider. They cited not only the company's role in the prison-industrial system but also claims of unsanitary food and racist practices.
In 2018, the company faced backlash after Aramark employees at New York University created a "special" menu in honor of Black History Month. The menu contained food items with racist connotations including barbecue ribs, collared greens, corn bread, Kool-Aid and watermelon flavored water.
Ashanti Jackson-Smith and Maria Hernandez Sanchez, both senior political science students at SPU and members of Students Speak, stated that it is this history that shows why Saint Peter's University must end their contract with Aramark.
Jackson-Smith and Sanchez are both enrolled in "Constitutional Laws & Civil Liberties" with Professor Abdul Rehman-Khan. The 12-person class was tasked with jumpstarting a student advocacy group that fights for social justice.
"On the very first day, Professor Khan made the point that it was important for us to … do something that can potentially create change," said Jackson-Smith. "We chose this specific issue because we felt like it directly affected [student's] lives every single day."
Sanchez added that their cause is not only meant to raise awareness for students but for those in the prison system "who cannot advocate for themselves."
Jackson-Smith and Sanchez clarified that their grievance with Aramark is not simply that they provide food to prisons but also that Aramark profits off of delivering poor services to incarcerated individuals and ICE detainees.
"When it comes up that they have had rodents in their food, they have given reduced food portions to [inmates], that they have given them bad food … it is not that they're giving food, but it's that they're benefiting off of giving [inmates] subpar food," said Jackson-Smith.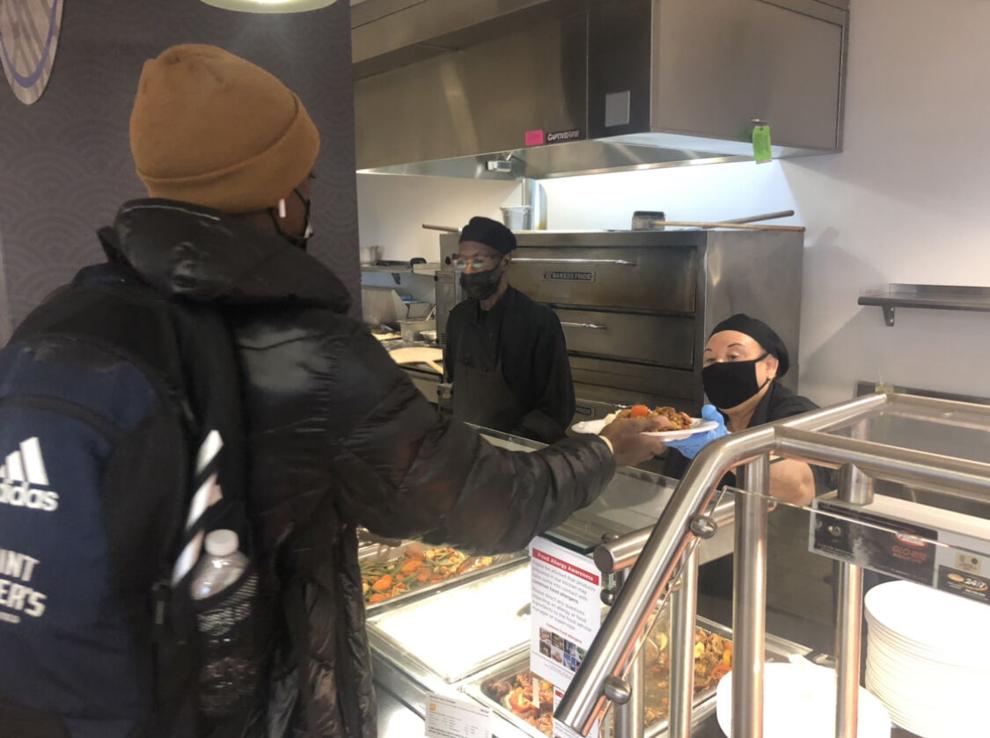 In response to several student movements against the company, Aramark issued a list of "corrections" on their website.
"We have become the target of an organized campaign questioning our role in providing important food and nutrition for people that are in the justice system, and for our commitment to diversity and inclusion," said the company.
Erin McCann, Vice-President of the Office of Student Life & Development which oversees university dining services, commented on the student movement in defense of the university's contract.
"I value our partnership with Aramark, including with all of the dining employees that work tirelessly to serve our students," she said. "The University's decision to switch dining vendors [from Sodexo] was to not only provide a better, more cost-effective dining experience to our students but to also provide a better experience for the many dining employees who have been with the university for many years."
Both McCann and the company have asserted that Aramark does not serve ICE detention centers or have contracts with ICE. However, an ICE internal document from 2011 lists Aramark several times as the main food provider at Hudson County Correctional Facility which houses hundreds of ICE detainees.
The document also stated that the crew that works in food preparation at the facility is "supported by a crew of inmates and ICE detainees" with the ICE detainees working the midnight shift separated from the rest of the prison population.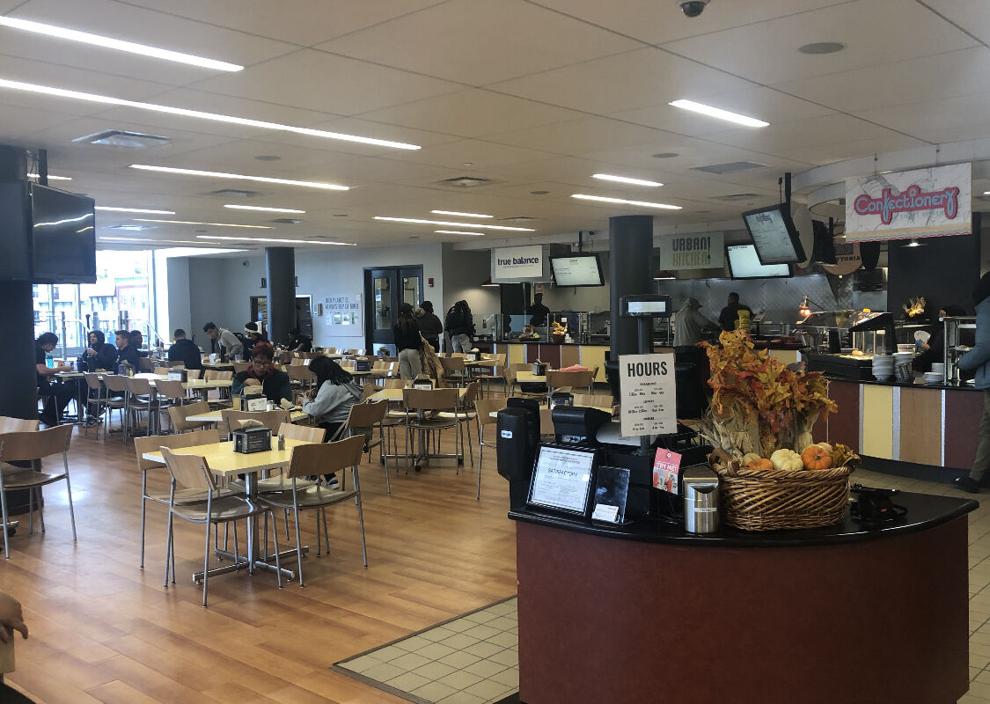 Jackson-Smith and Sanchez hope that the movement will last after they graduate and that underclassmen will take the reins to continue their fight.
"The whole point of [this movement] is for students to realize that they have a voice," said Jackson-Smith. "We're all about changing and making the school a better place. And if we want our school to be compared to other schools like Georgetown, Harvard, Princeton or Vanderbilt, we should start making changes and representing who we want to be."
In a virtual event held on Wednesday, November 17, Student Speaks described further grievances and introduced their resolution to the Student Government Association to appeal their case to administration.
The one-page resolution stated that, due to the company's history of "more than 250 lawsuits" and the almost $20 million spent on fines concerning misconduct, Saint Peter's should terminate their contract with Aramark.
The resolution calls for the university to "live our Jesuit values and promote social justice" by ending the relationship with Aramark and offers alternative vendors which they claim are more "socially responsible" like US Food, Sysco, National Food Group and others.
Tolani Osipitan, senior political science student and member of Students Speak, stated that the organization has reached out to Aramark but has so far not gotten much of a response.
"Unfortunately, they did not want to answer a lot of the questions we've asked them. Nor did they respond to a couple of emails we sent to them," she said. "We were brushed off."
After the launch event, Randall Tomblin, Director of Dining Services and representative of Aramark, reaffirmed that the company has no contract with ICE and that there are many misconceptions about their work in correctional facilities.
"Aramark serves men and women who are incarcerated," he said. "We understand and respect the passionate debate around our nation's prison system and its disproportionate impact on Black and Brown communities. That is why we are committed to being part of the solution to the extent we can help in the county and state systems in which we serve."
Tomblin also stated that Aramark does not employ incarcerated individuals. Correctional facilities will designate inmates to work in the kitchen to serve other inmates. Tomblin maintained that such inmates do not work for Aramark.
Students Speak has drafted a petition calling for students to endorse their fight to terminate the Aramark contract.