The smell of sizzling patties and pasta again fills the air as students line up to enter the Loughran Hall dining room located on the second and third floors of the Mac Mahon Student Center. After 18 months of remote learning, the SPU community can once again experience eating together.
During these months, Saint Peter's University has undergone various changes. Some of those include the ongoing renovations of Pete's Place and the transformation of the former school store space into a dining area. 
One of the biggest changes is the new dining service provider. After many complaints from students regarding the previous provider, Sodexo, and a lack of options especially for those with dietary restrictions, Saint Peter's University has hired the services of Aramark.
Aramark will be offering a variety of food at Loughran Hall, the all-you-care-to-eat location, as well as Bento sushi, Pete's Place and Café Diem. Following a rotating menu concept (Restaurant Rotation), Loughran Hall has a station called True Balance dedicated to providing menu options that do not contain any of the top eight major allergens.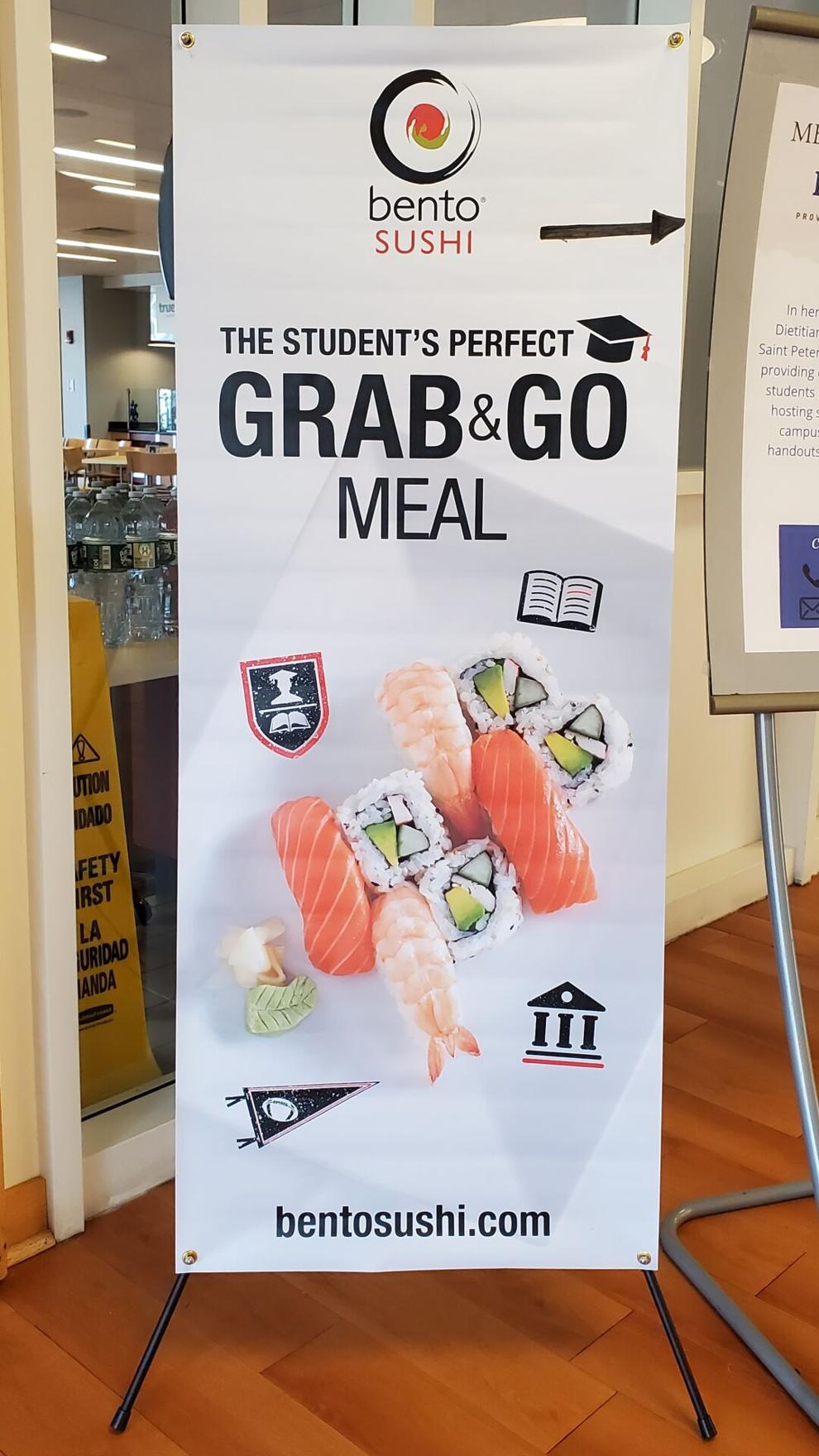 "There are also allergen-free options available at other stations and pre-packaged at all locations on campus. Vegetarian and vegan options are available at all stations in Loughran Hall and at many other locations on campus," said General Manager Randall Tomblin.
Menus will be available and updated each meal period on the spu.campusdish.com website under the Loughran Hall tab. This site is mobile friendly, and students can set up an account to do things such as track their favorite food and identify products that do not contain certain ingredients (i.e. dairy or eggs).
This semester, Aramark is also planning on introducing a mobile ordering app called GET Food, which allows guests to pre-order and pay for food items anywhere on campus. 
"Guests will be able to skip the lines and minimize wait times, which helps them better navigate their busy schedules," said Tomblin.
Café Diem will continue to offer Starbucks coffee and other menu items. Pete's Place will offer hot pressed sandwiches, packaged items, smoothies, and pizza.  
"Our convenience store, POD, has a variety of grab n' go options available. Pricing is based on the local competitive market and determined in conjunction with the campus administration," added Tomblin.
Regarding COVID-19 protocols, Tomblin said that Aramark's "protective measures meet and exceed standards established by the CDC, local health department and Saint Peter's administration. Personal protective equipment, social distancing and education are at the forefront of industry standards."
Currently, Loughran Hall is also offering takeout packaging on request for anyone who is not comfortable dining indoors. 
If you are in need of assistance for a specific dietary issue, you can reach out to the General Manager, Randall Tomblin at Tomblin-randall@aramark.com. You can also contact Kayla Kirschner, a registered Dietitian on campus who can be reached at Kirschner-kayla@aramark.com to discuss any dietary related topic.