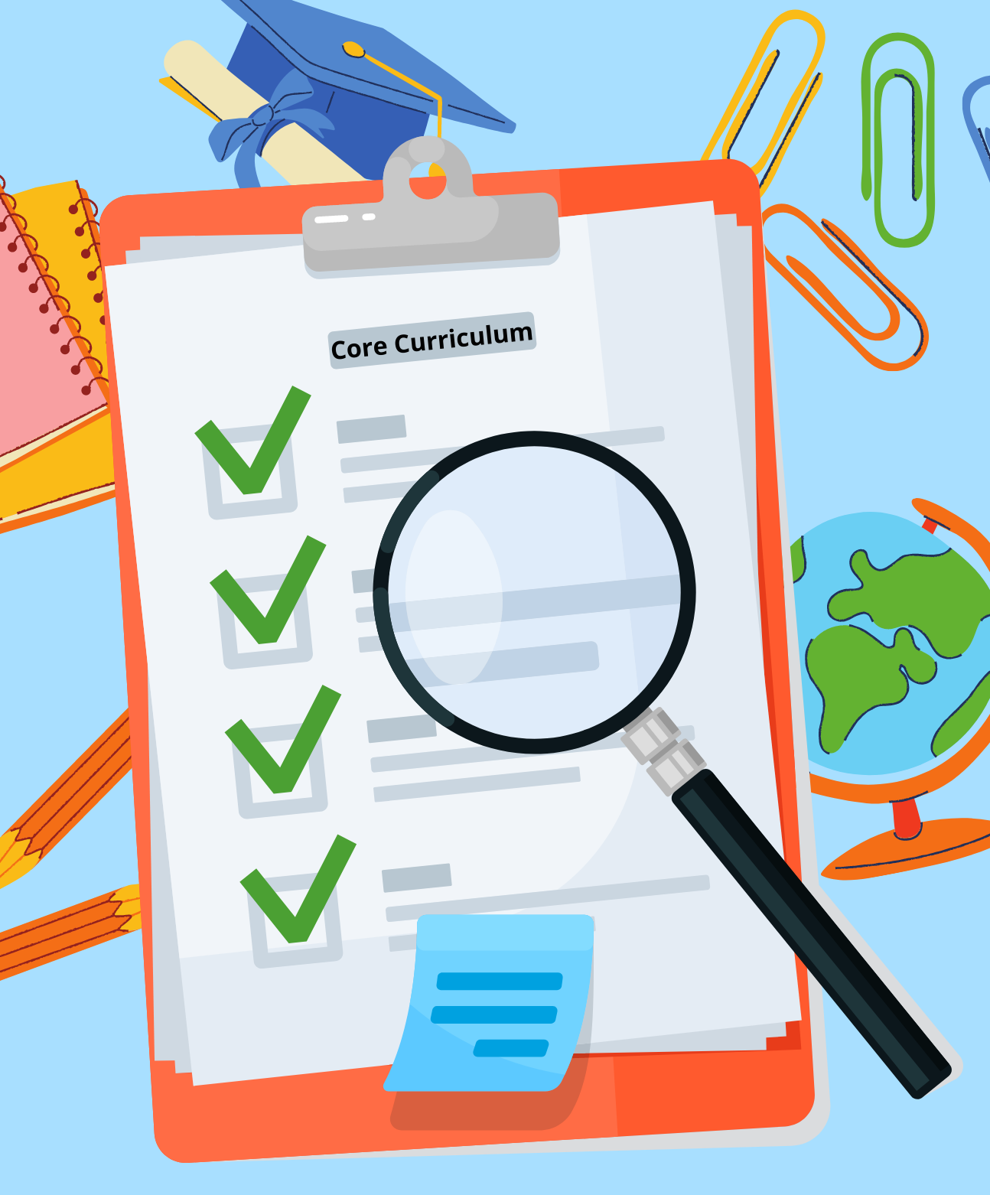 This summer, a task force made up of 17 faculty and administration members and students will review and suggest revisions to the core curriculum at Saint Peter's University. This work has been a long time coming.
According to comments by multiple university professors, it has been nearly a decade since the core curriculum was last reviewed, and while subsequent reviews have been suggested numerous times since by faculty and administrators, it was not until recent months that a revisit to the core has gained traction. The push has come largely in response to a sentiment among students that the core is too large and constricts their choices of classes, often preventing them from studying as broadly as they might like.
"I do feel it can be difficult to make space for the classes I want to take because I do have to prioritize scheduling core classes or I won't be able to graduate," said Jana Khalil, a freshman biology major.
In a statement, university provost and Vice-President for Academic Affairs Dr. Frederick Bonato explained the timing of the core's reassessment. 
"The CORE is being reviewed now in an attempt to reduce its size — something students have asked for," said Bonato. "Given the size of our current CORE, it is difficult for students (especially in some majors) to double major or even pick up a minor. Faculty also recognize this challenge and have taken up the task of evaluating the CORE and revising it to allow students more flexibility without losing the benefits of a strong CORE curriculum." 
According to Dr. Christina Mortellaro, Biology Department chair and assistant professor and director of the core curriculum and student learning outcomes assessment, the Core Revision Task Force was created on April 4 and consists of 17 members including nine faculty members elected by the faculty senate, six administrators and two students. The task force will report their findings at the first faculty senate meeting this fall.
The core's purpose is to ensure that university students gain a broad foundational knowledge by the time they graduate that will help them understand and navigate the world in addition to mastering their chosen major field of study. It currently contains 60 credits of coursework from a variety of disciplines including mathematics, the natural sciences, philosophy and ethics, theology, history, foreign language and more. Students must complete a minimum of 120 credits total to be eligible to receive a Bachelor's degree.
"Providing for a well rounded education is very much in line with the Jesuit values and traditions that are an important part of the university's mission," said Bonato.
Dr. Scott Stoddart, vice president of the Faculty Senate Committee and English Department chair and professor, said that the cores of other Jesuit educational institutions as well as SPU's own evening school only are only 45 credits, and added that core size is an important factor when attracting new students to a university. "We do hear from time to time from administration that students are not making the decision to come to Saint Peter's because the core is so daunting, and we don't want to hear that," he said. 
The purpose of the task force, Stoddart said, is to make sure that the core is functioning as it should and is a "living, breathing sort of core" that is flexible enough to meet students' needs. This could be achieved by changing the core's approach, which is currently discipline-focused.
"I think they're … going to look at other cores at other Jesuit schools," said Stoddart. "Some cores are based around skill sets rather than courses or [disciplines]. So, you would sort of look at how the SLOs (student learning outcomes) are being met."
Stoddart said that such a core would have goal skill-sets for students to attain through their core coursework. He gave the example of leadership, a skill which could be obtained through courses in many different schools of study. Such an approach would require fewer credits overall and allow students more choice in how they attain those credits.
Transfer students are uniquely affected by the university's core requirements. When coming to a new institution, they are often confronted with difficulty in getting all of their previously completed credits to count toward the new curriculum.
According to transfer agreements and articulations between New Jersey institutions, students who transfer from a community college are assured that 60 credits they have completed at their previous school will be counted and they will obtain junior status. At SPU, however, with the core requirements being so extensive, a junior transfer student often sees their enrollment time prolonged.
Melanie Segun, junior and transfer student from Hudson County Community College, said that the curriculum requirements are "outrageous" and that it "makes no sense" that by the time she graduates she'll have well over the amount of credits required to graduate. 
"I get it!" she said. "This is a Jesuit institution and we have to take the required courses, but some of them are so unnecessary and don't pertain to our major. I feel like I took more courses in my major at the community college than I did here."
Crystal Newton, a senior and another transfer student, similarly feels that the curriculum is more extensive than it ought to be. 
"Had it not been for the credits that I took at another university aside from the community college I transferred from, I wouldn't have been able to declare a minor because it would have added too much time on to my degree, and I'm just ready to graduate and get a job," she said.
Some faculty have expressed concerns that trimming the core has the potential to diminish the value of the education provided at the university. Professor Peter Cvek of the Philosophy Department shared such a sentiment.
"I am personally in favor of reducing the size of the core as it now stands," said Cvek. "But as I am a firm believer in a liberal arts education, where students learn not what to think, but how to think for themselves, both critically and broadly, I do worry about reductions to the core that might make that goal more difficult to achieve."
Dr. David Gerlach, History Department chair and associate professor and a member of the core curriculum task force, voiced similar concerns.
"One of the foundational aspects of the core is to provide a solid liberal arts education," Gerlach said. "By cutting away at that, there is a danger that the focus of students' education becomes concentrated solely on professional outcomes."
Gerlach added that he has observed this as a trend in higher education and said that, while career preparation is important, he is also worried about a diminishing capability to critically analyze the larger world among the general populace, citing regular circulation of misinformation and his own observation of poor general knowledge of other cultures and larger historical trends. 
"One of the goals of the core curriculum is to prepare students for a life beyond their professions," he said.
The primary argument among faculty in favor of revision is that trimming the core could allow students to study more broadly — and passionately — and help them become more well-rounded before graduation.
"Any adjustments to the core are not going to be drastic, and it's possible that if students have a little more freedom in their course selection, they may opt to take on minors in generally underrepresented disciplines," said Dr. Rachel Wifall, English Department Professor, director of the Honors Program and a member of the task force. "Having a well-rounded educational background will help our students be more marketable to graduate programs and prospective employers."
Gerlach also acknowledged the benefits of shifting to a more flexible core.
"For some students this will mean being able to add a second major or minor," he said. "For others, it might mean having the ability to try courses in fields that they otherwise wouldn't be able to take."
It is still too soon to tell what the task force may recommend at the end of their assessment as they have not yet begun deliberations, but many faculty are confident that any suggestions they make will be reasonable and well-founded. Mortellaro emphasized that the needs of the university's students are the "utmost priority" and that any recommendations by the task force will be "supported by evidence and best practices." 
"We are just getting started," said Gerlach. "And I hope it will be a robust dialogue among faculty, schools, students and administrators. There is so much to consider."