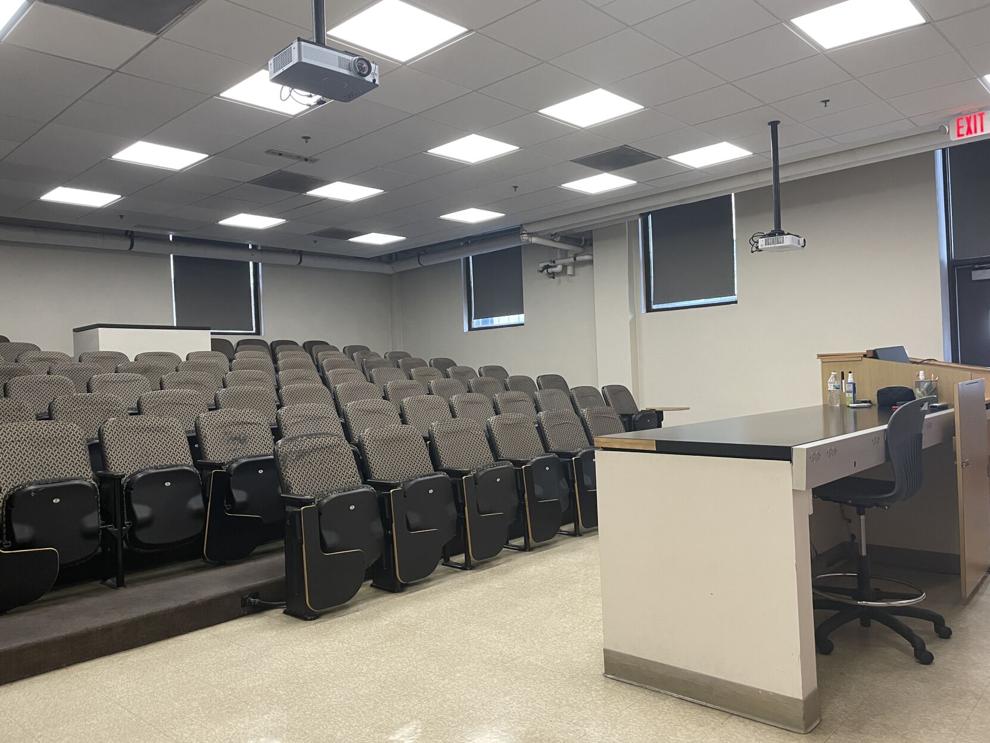 Funds from the $4.8 million STEM-PODER grant that Saint Peter's University received this past fall have already begun to address some of the complaints made by students about Gannon Hall, which is home to natural science departments including chemistry labs and biology labs. The complaints include a lack of functioning equipment and deteriorating facilities, and the building was even closed a few years back due to a mold outbreak.
"In the time I have spent at SPU, I have noticed the continuing need for updates/upgrades to Gannon Hall and the science labs in general, including lab benches, projectors, projector screens, computer stations, analytical instruments, and lab kits, etc." explained Dr. Weidong Zhu, dean of the College of Arts and Sciences.
SPU is known for being a Hispanic-Serving Institution, and the STEM-PODER grant is a Title Three grant funded by the US Department of Education. According to the National Clearinghouse for English Language Acquisition, "The purpose of Title III is to help ensure that English learners (ELs) attain English language proficiency and meet state academic standards."
"The grant is the largest in university history and was awarded for a project titled STEM-PODER (poder is a Spanish verb meaning to be able to), which follows the success of the $3.8M SURGE grant, awarded in 2016, that led to increases in the number of Hispanic students attaining degrees in STEM at Saint Peter's," reads an article on the university's website.
Associate Professor of Chemistry Dr. Yosra Badiei said the PODER grant funds have already begun to be put to use for upgrades. Gannon has seen fresh paint jobs, new ceiling tiles, insulation, Chromebox computers and new equipment for the chemistry and biology departments.
"All the equipment [was] purchased, and [it's] actually in our labs right now," she said. "So we're very, very happy with that."
Some of the changes still to come in Gannon include hood upgrades, classroom upgrades and study spaces for students. The plan is for these upgrades to begin in the summer and continue until complete.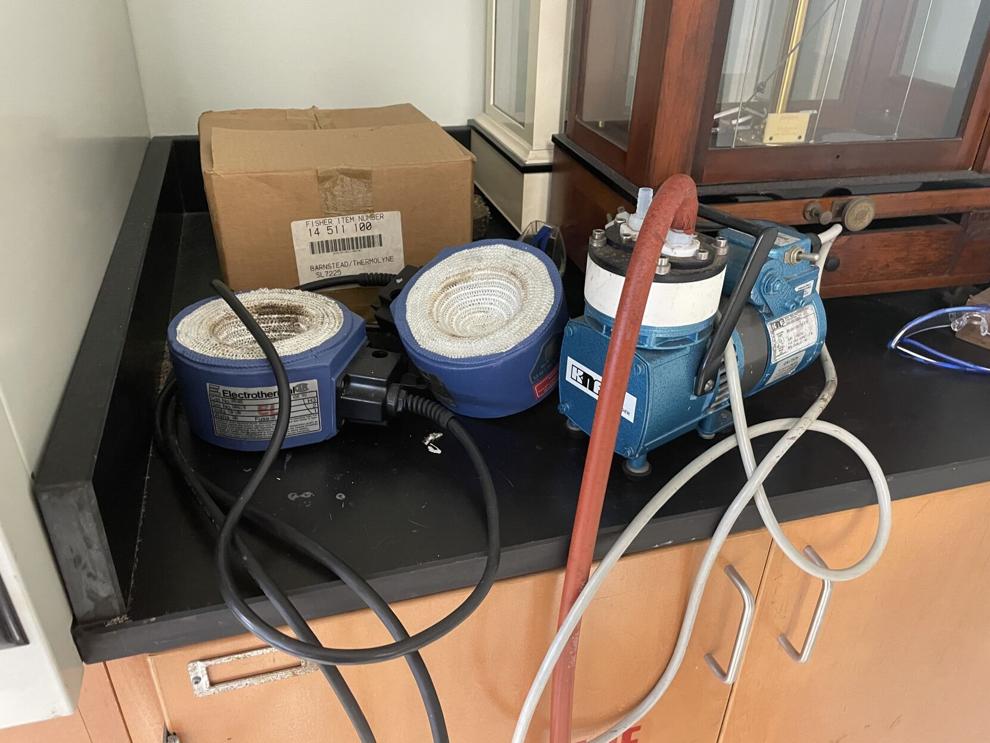 Senior chemistry major Christina Rivera said it's been challenging working in Gannon.
"While we get through our labs fine, many times some of us struggle to find an instrument that works," she said. "Many of the instruments are very old or just overly used." 
The lack of equipment has forced students and professors to take what they need from lab to lab, leading to an inconvenience for others. Having to share equipment has also affected the research schedules that students have made. Rivera hopes to see more equipment added to the labs in the near future.
Senior biology major Marvin Heredia is an animal technician in Gannon.
"I am currently taking care of two pairs of frogs besides working in the lab," said Heredia. "We do have the necessary equipment for day-to-day tasks, but for a while some supplies have been lacking."
There are also network connection issues on the lab floor and struggles to print labels as a result. 
"Those who love science in my department yearn for remodeling and improvement," said Heredia. "So, we could get new machines and better equipment to be able to improve the learning experience at SPU."
The departments of Chemistry and Biology will be able to give input on what updates and upgrades they would like to see. There will be money for the other programs in Gannon as well.
The grant money has so far gone towards tutoring in the STEM center, equipment upgrades in each STEM department totalling over $150,000, bidding out the hydroponics lab, paying the 15 current PODER Fellows and getting the steering committee together, as well as hiring people for various positions.
Professor and Chair of Psychology Dr. Maryellen Hamilton also shared that there are plans to buy a STEM van to take students to internships and field trips, a hydroponics lab in the first floor of the student center where students will be able to learn how to use and gain experience with hydroponics and a transfer academy to help STEM transfer students be successful at Saint Peter's. 
"We got [the PODER grant] because it targets Hispanic and low-income students,'' said Badiei. "It helps retention of students that come from financially underprivileged backgrounds."
Badiei has been encouraging faculty and students to work together to do research in STEM on the SPU campus. She added that STEM-PODER allows the university to pay students for the research they do.
 PODER-Fellow students will be paid $10 an hour to work one-on-one with a faculty member, as well as having their expenses paid for if they go to a conference. PODER-Fellows also gives mentorship for getting into graduate school and presenting research. 
Rivera is one of the STEM-PODER grant fellows.
"[It] will allow minority students the ability to get paid for the research they are doing,'' Rivera explained. 
Another goal of the STEM-PODER Grant is to educate students on STEM careers. 
" … What we realized with the SURGE grant is that we gave them all this academic support but where we saw a big hole was the nonacademic support," said Hamilton. "One of the biggest things about this aside from career readiness is doing wrap-around services. It is going to be the first position ever on campus that lives in both academic affairs and student affairs. There will be two offices: one in the STEM center and one here on the fifth floor [of the student center.]
Hamilton said it's about creating an even playing field.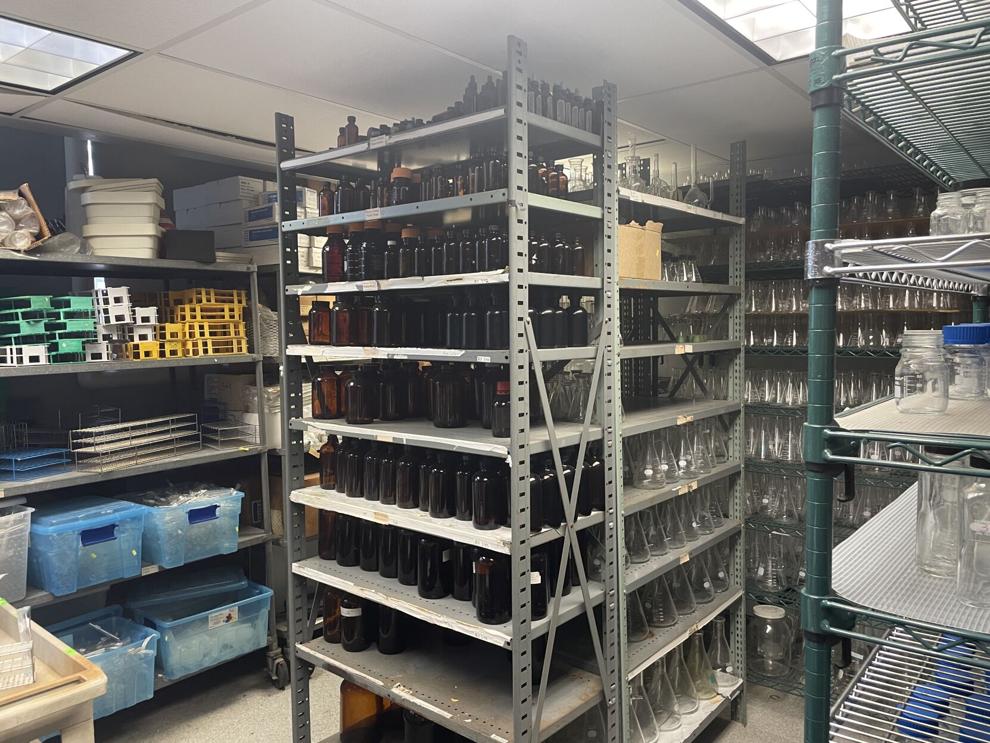 "It has nothing to do with their capability; it has to do with, 'Do they have the tools they need to be successful?'" she said.