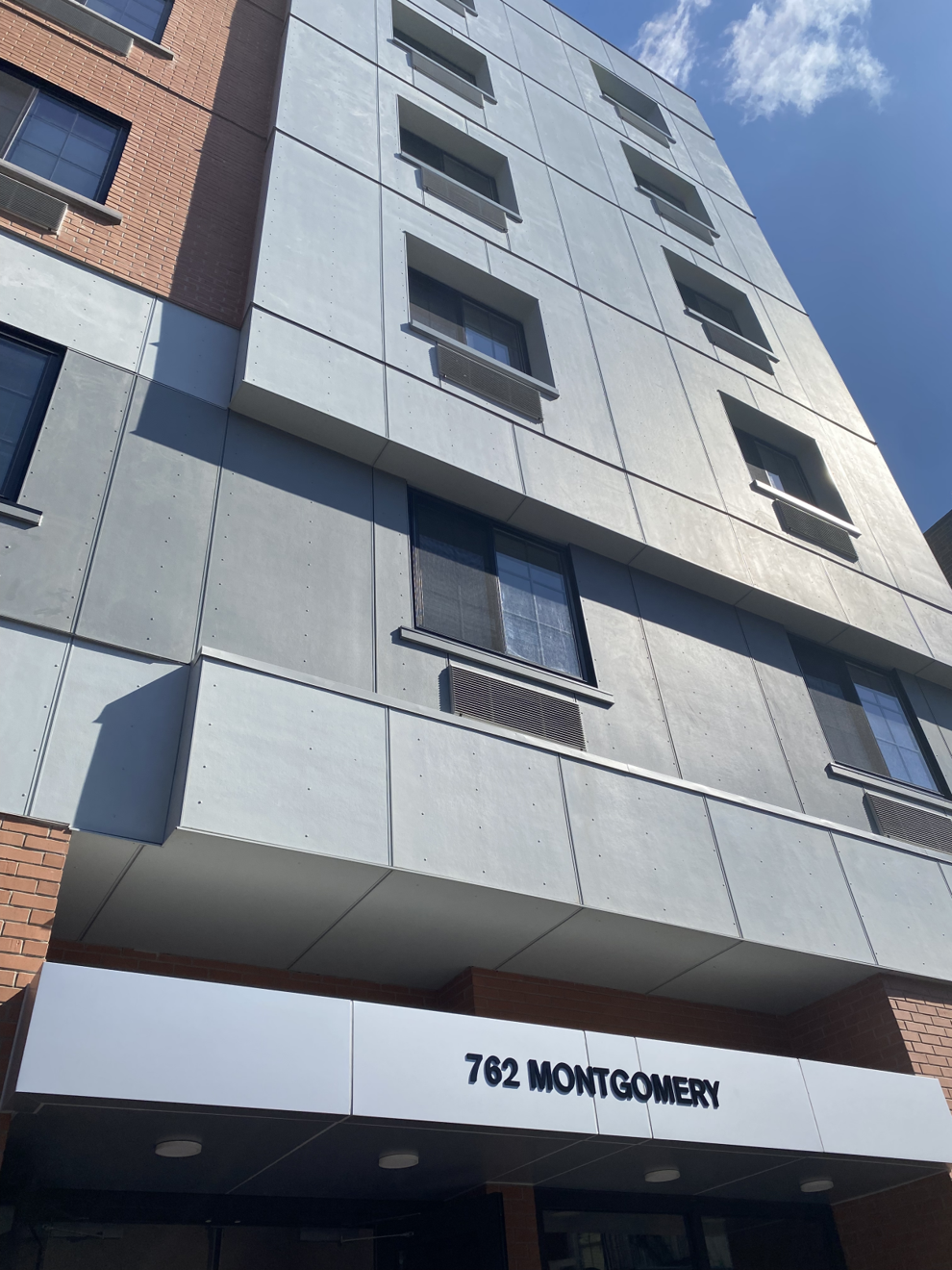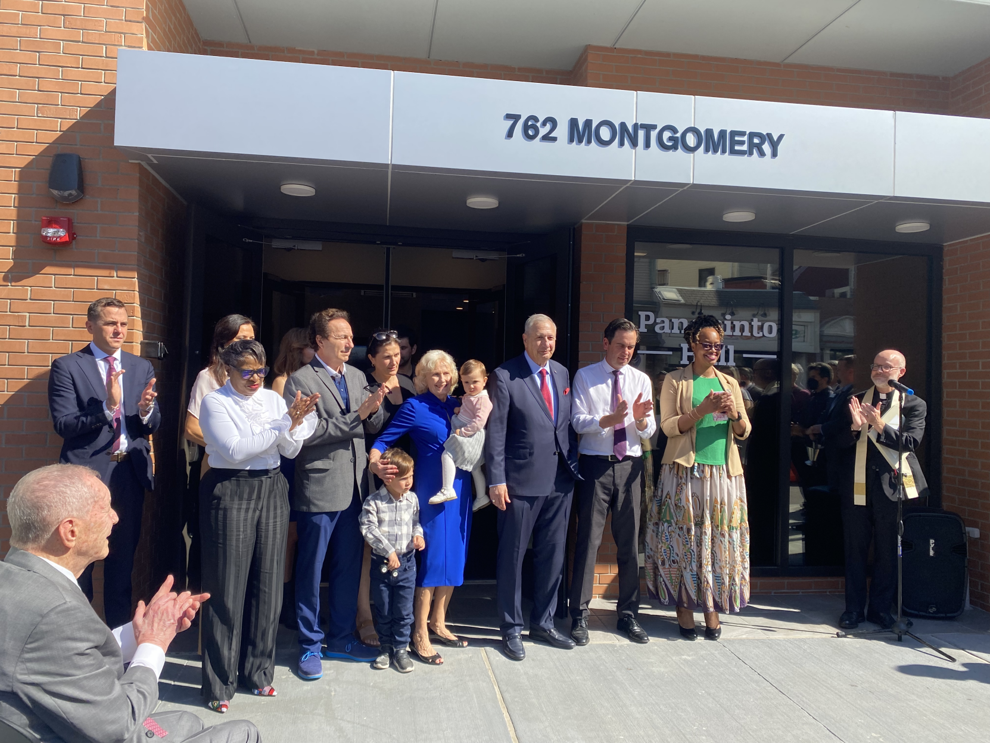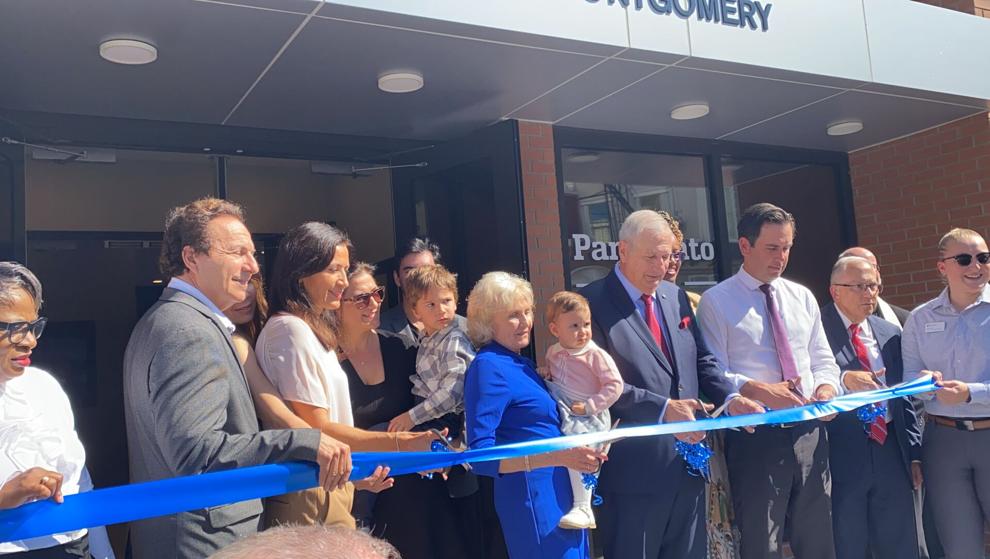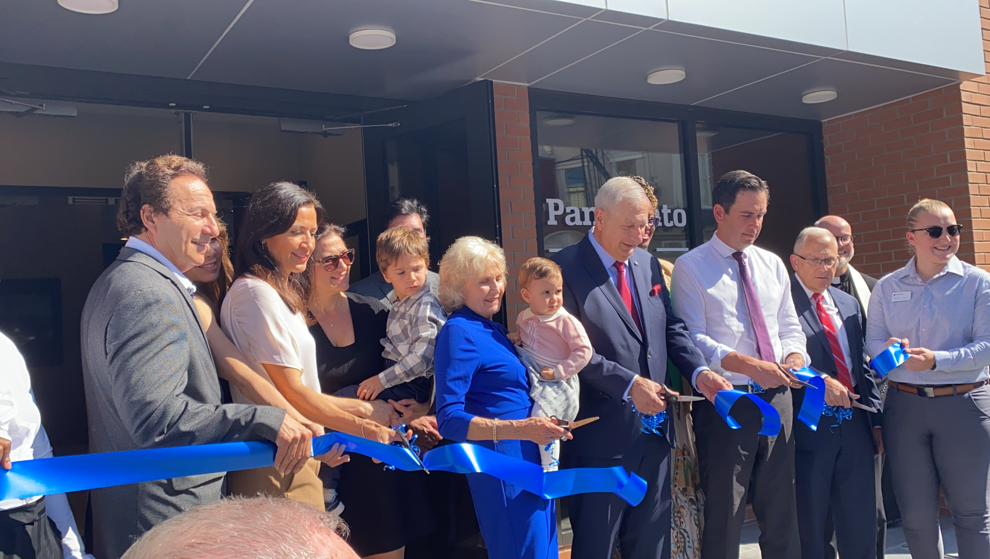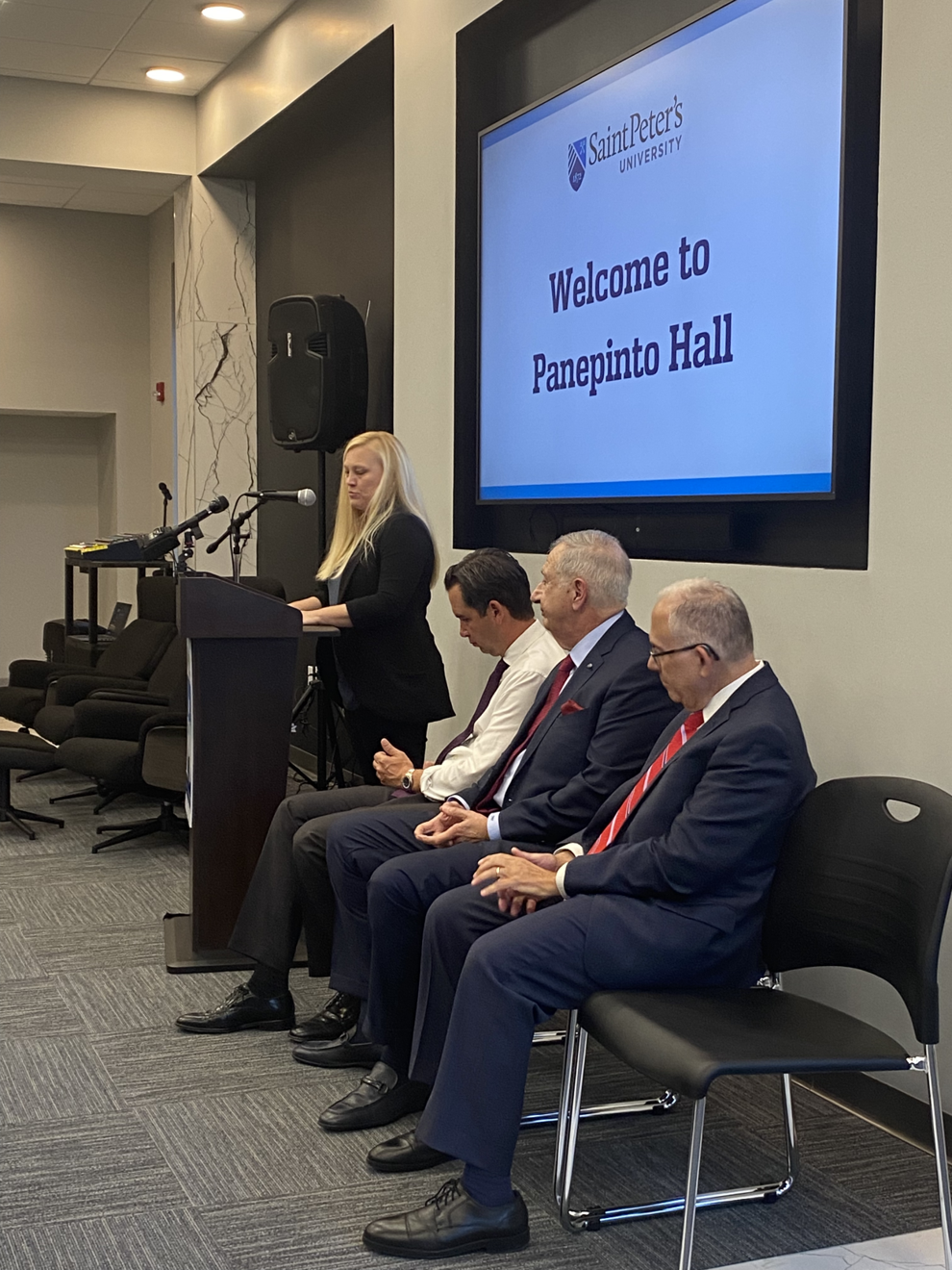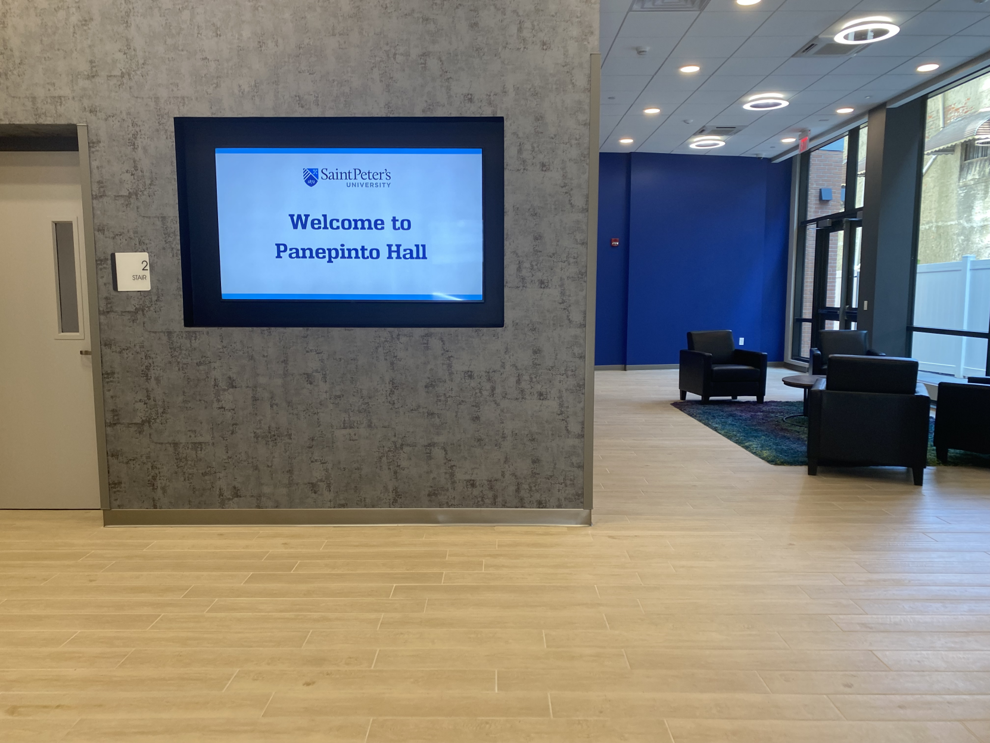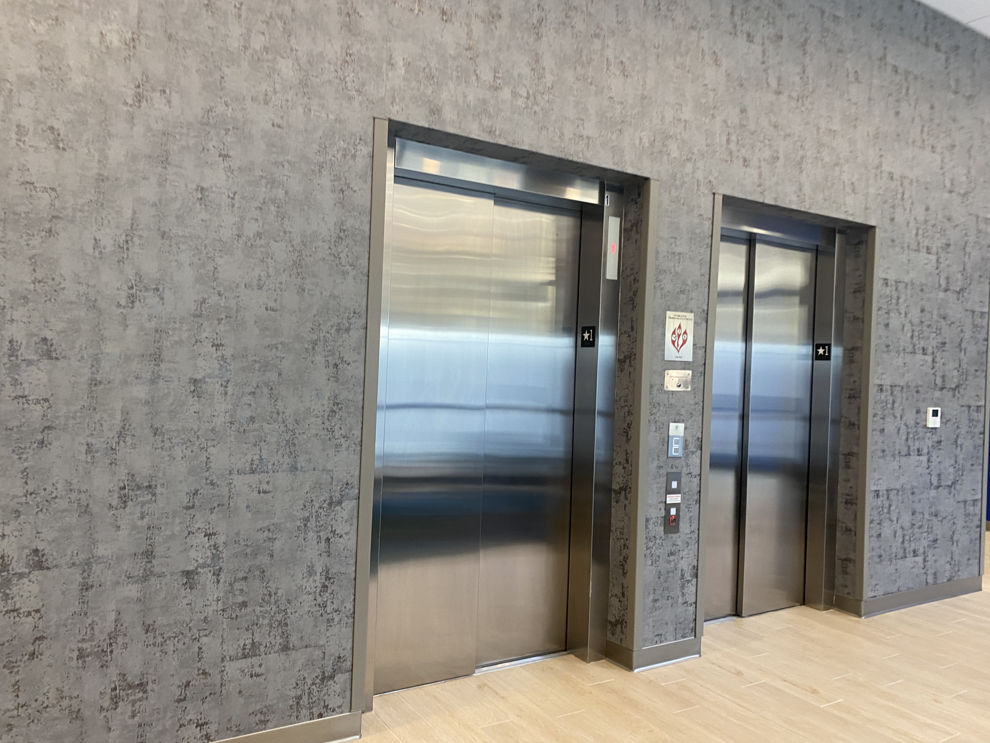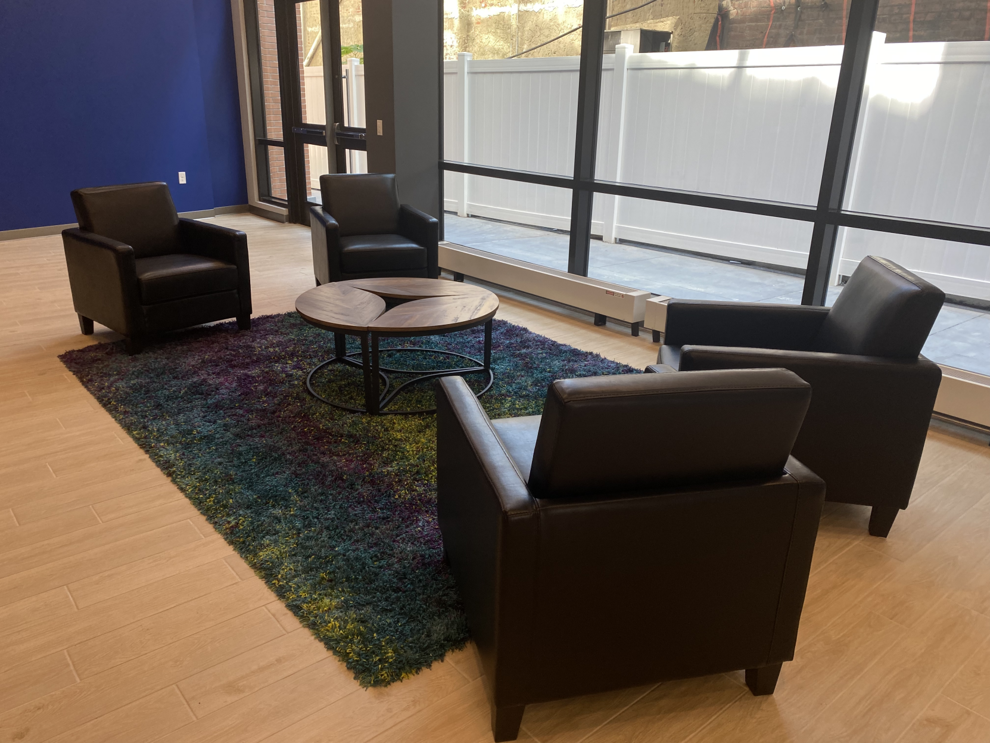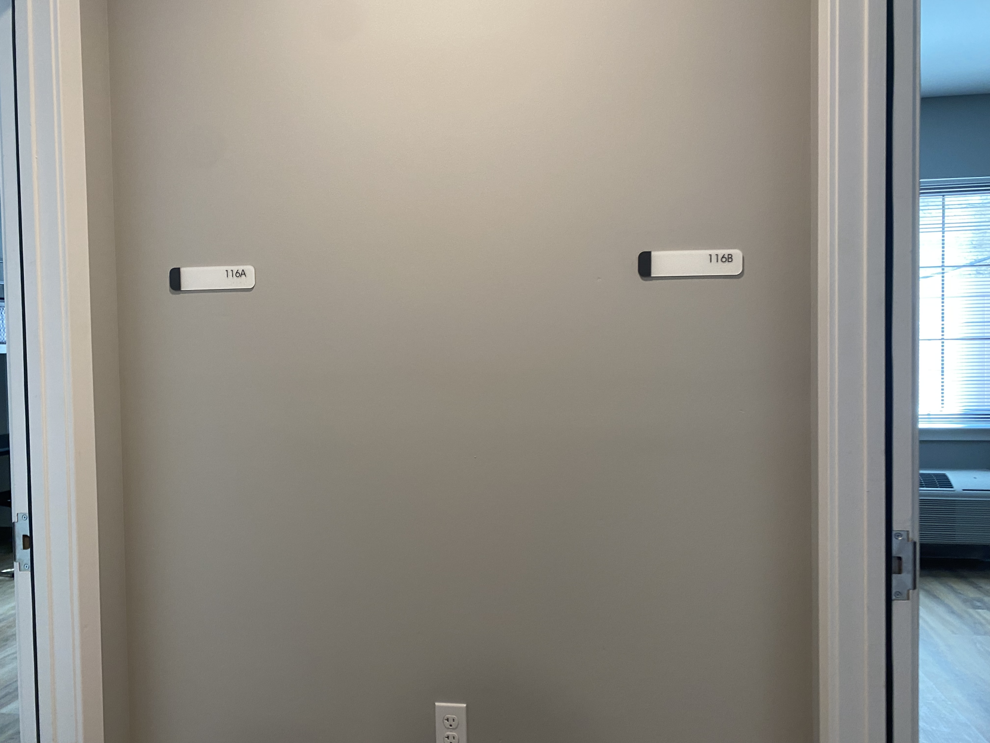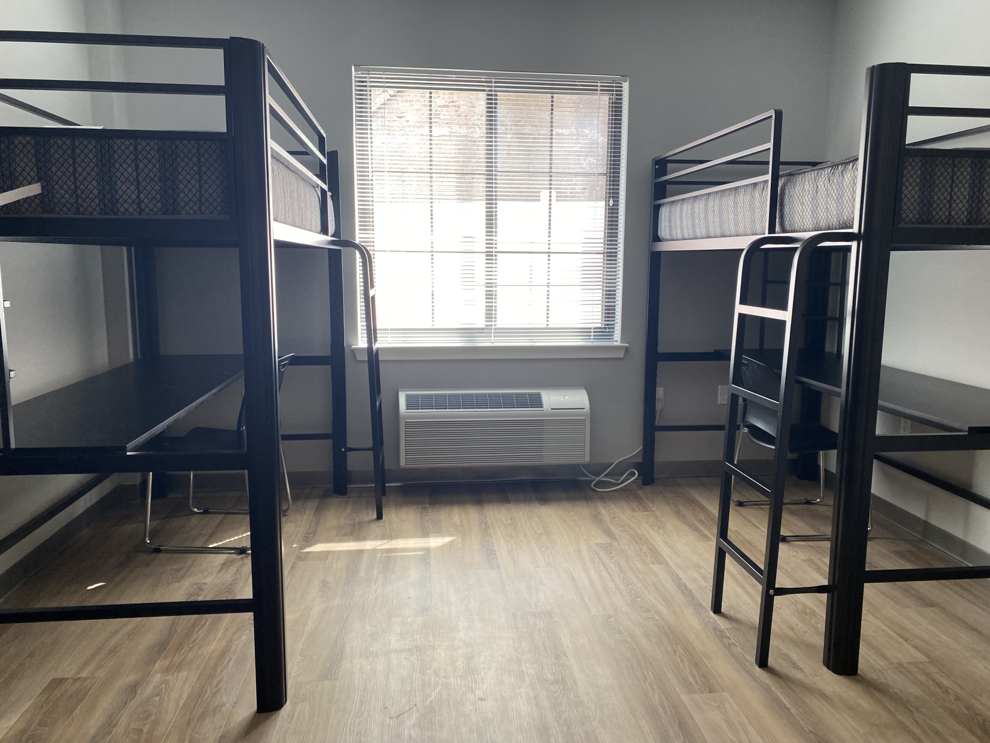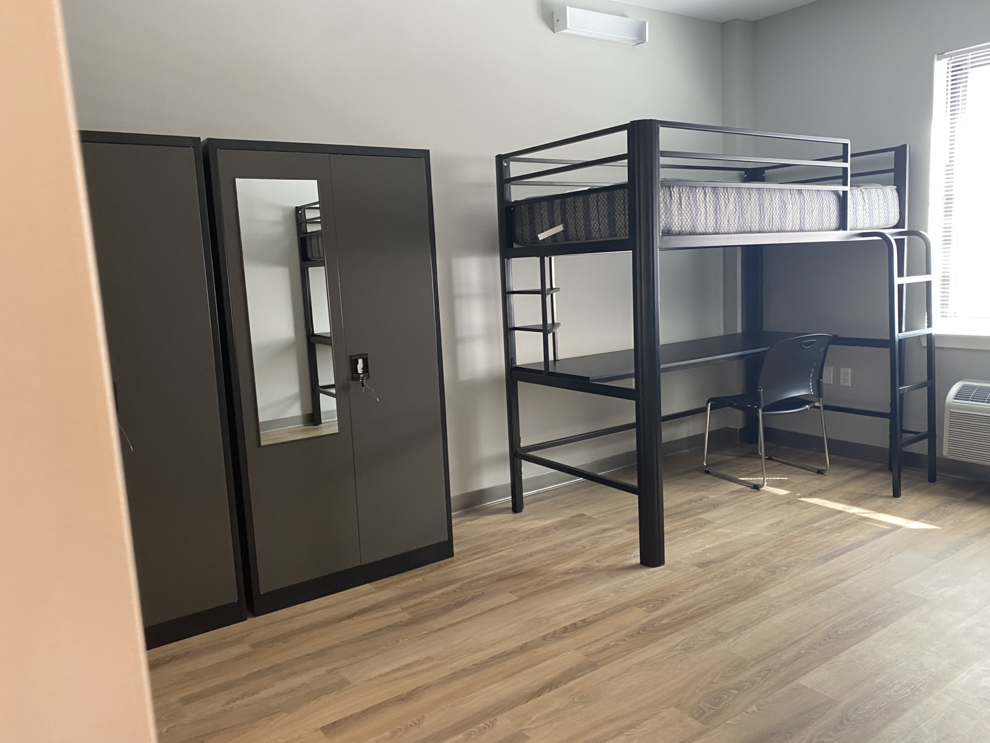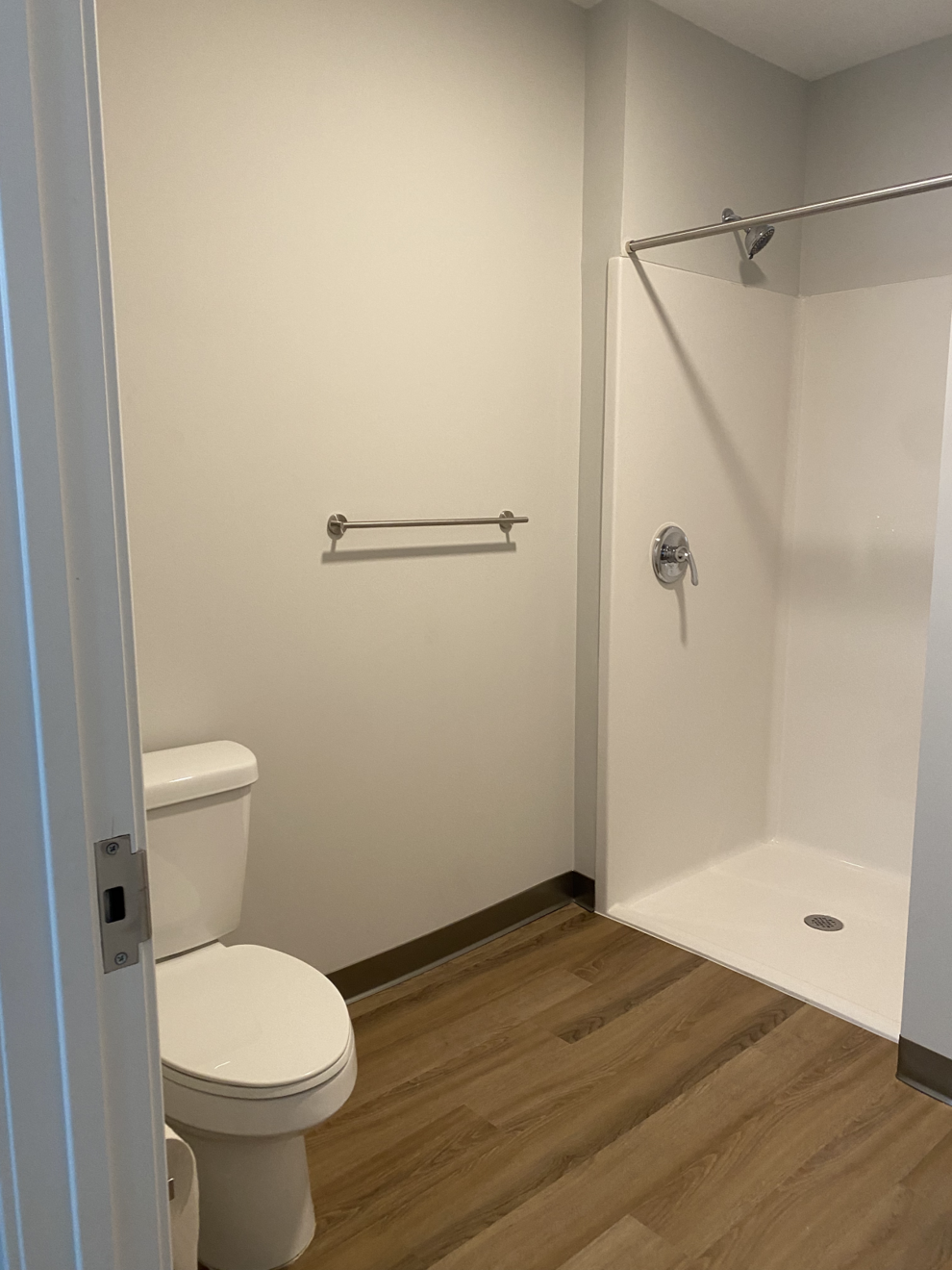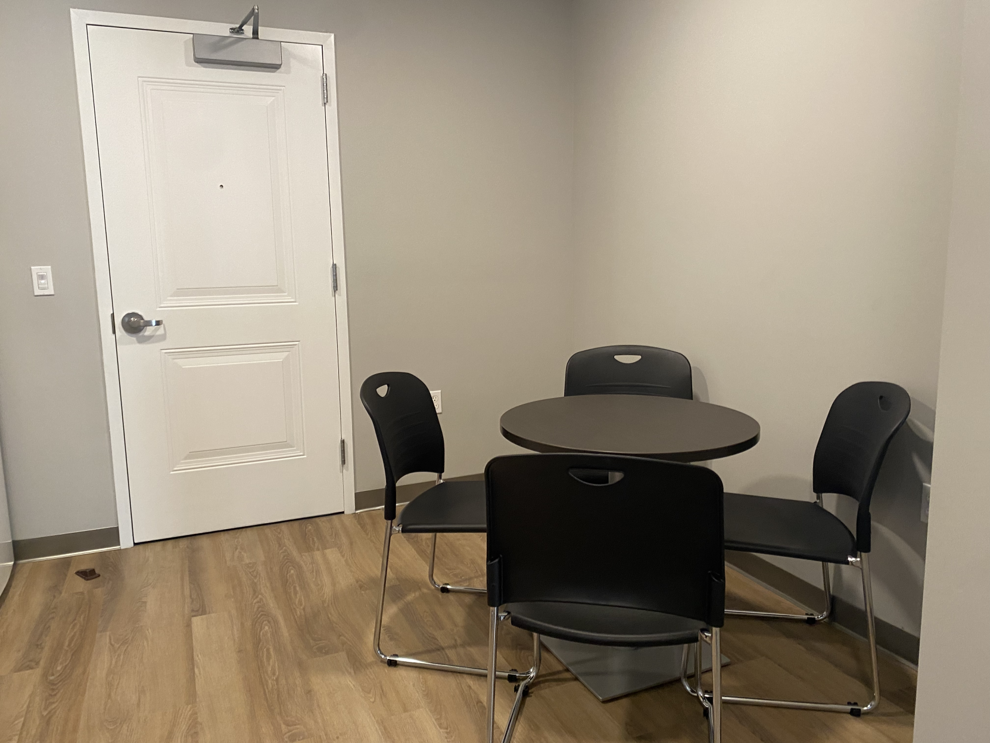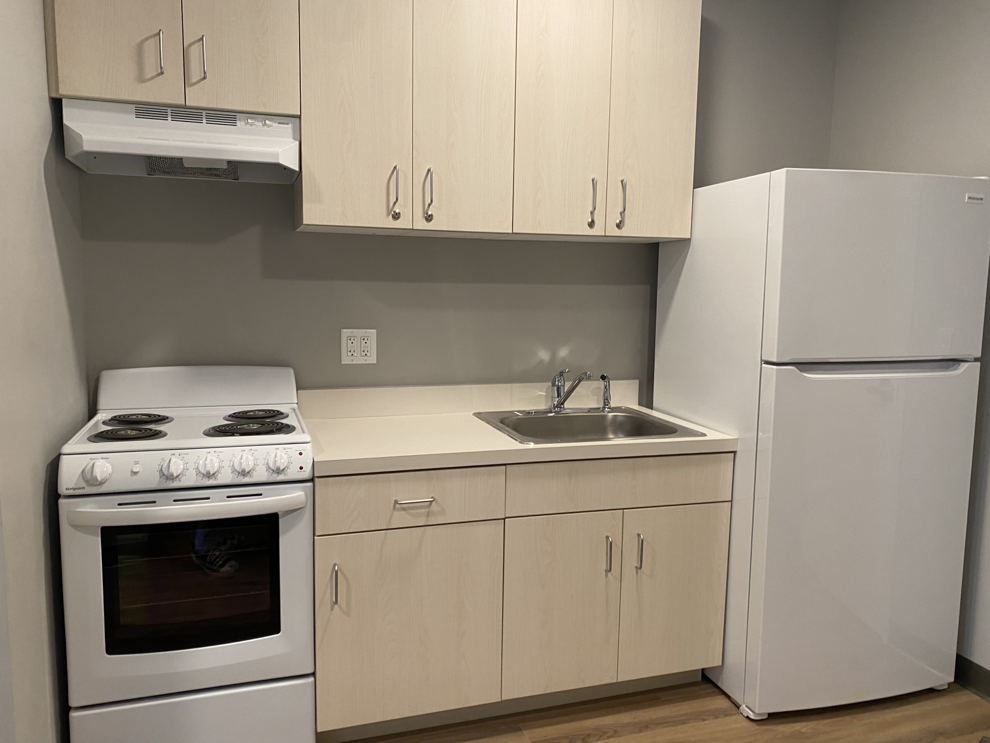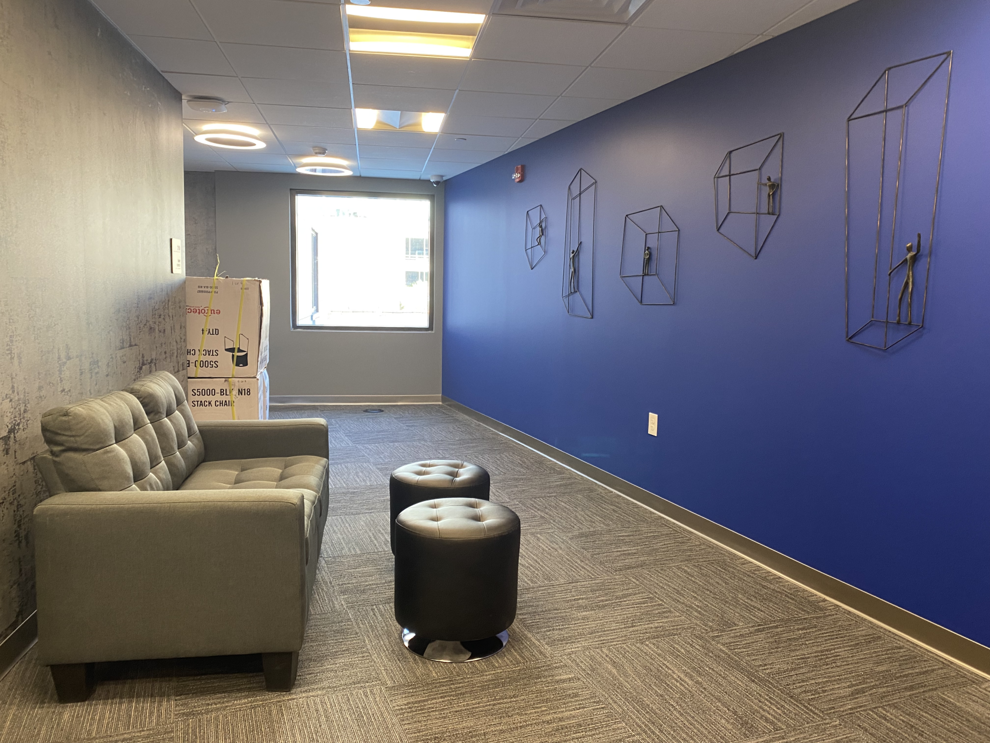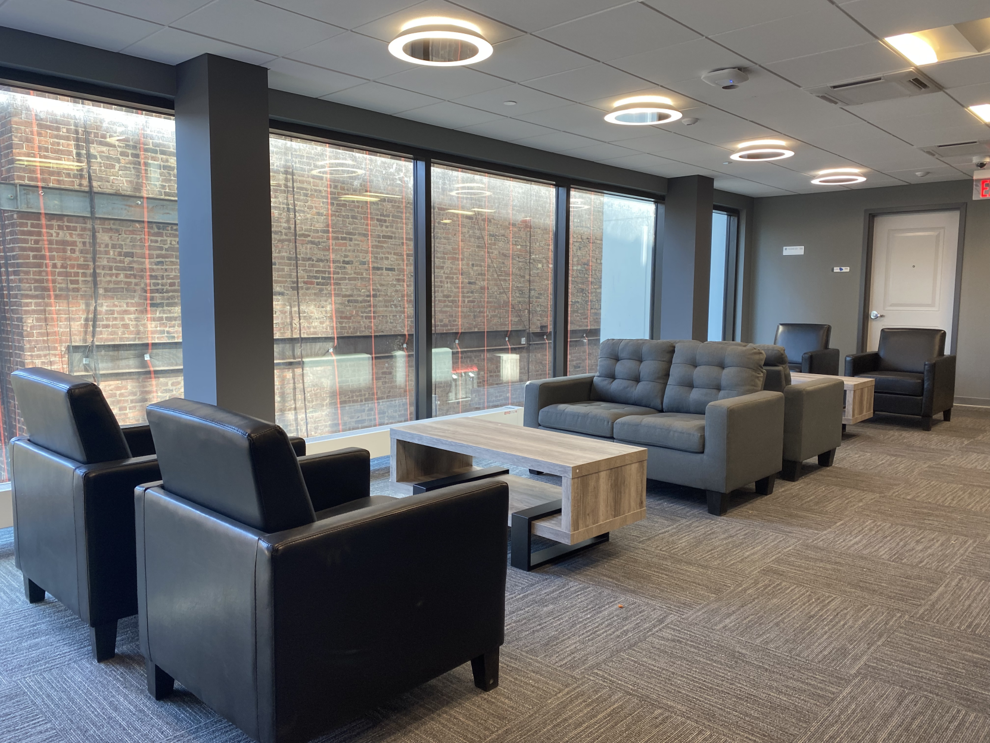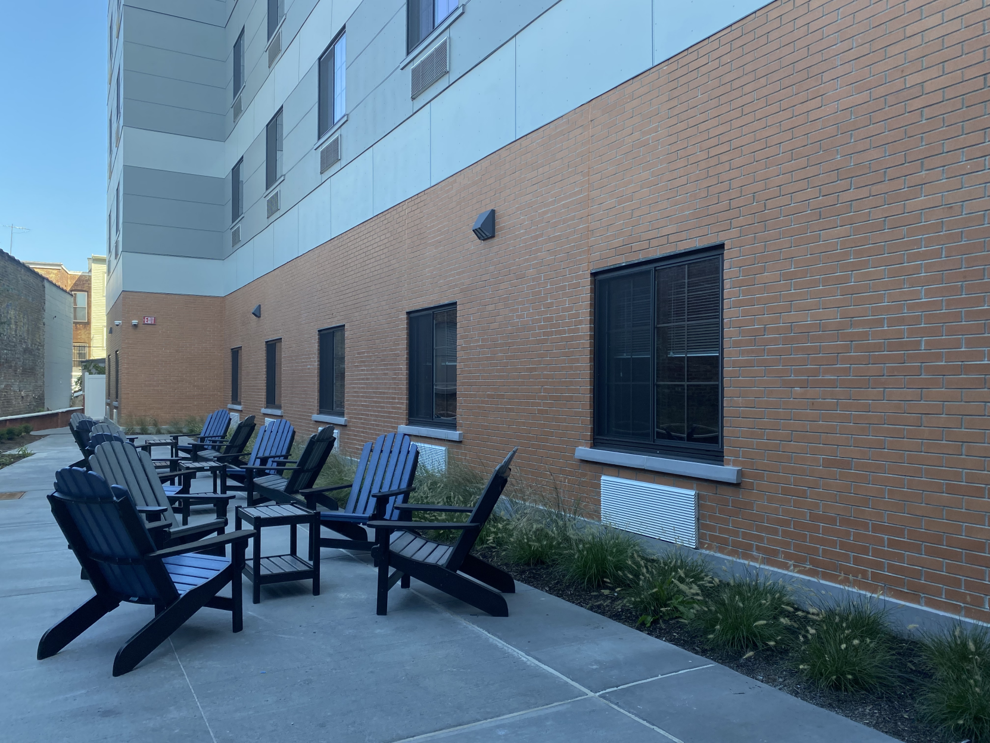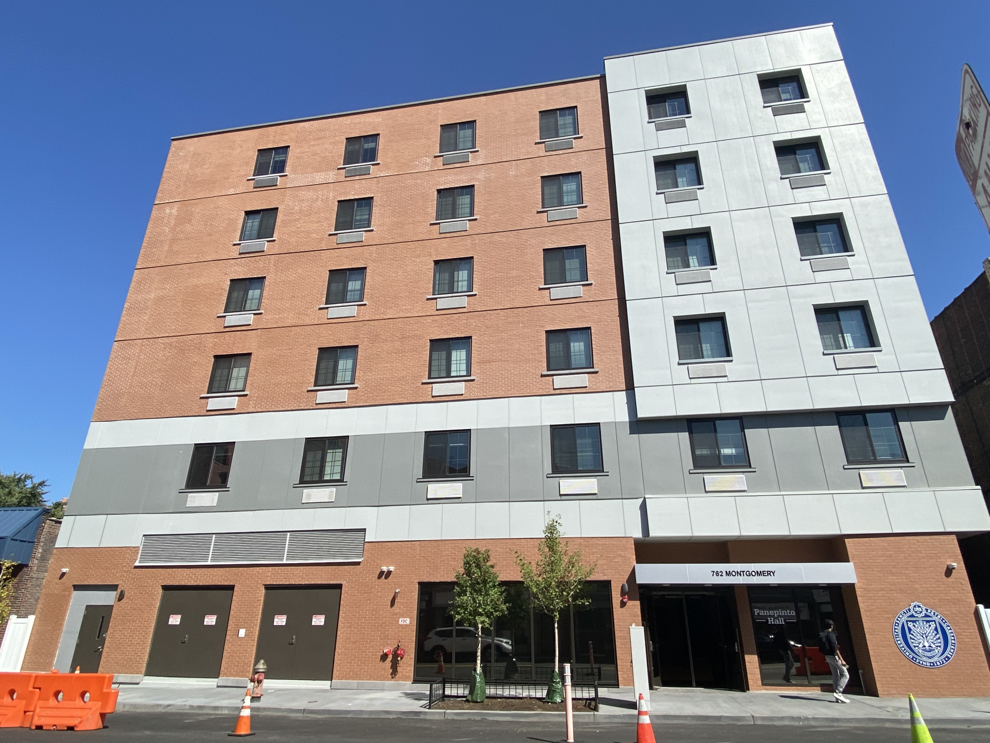 On Wednesday morning, Sept. 21, a crowd gathered on 762 Montgomery Street for the ribbon cutting ceremony of Saint Peter's new dormitory: Panepinto Hall. The six-story residence hall, which will hold 280 students,  was named after alum Joseph Panepinto '66, President & CEO of Panepinto Properties. 
The event started with a prayer from Vice President for Mission and Ministry and Campus Ministry Director Father Andrew Downing. After a blessing, Downing invited President Eugene J. Cornacchia, Ph. D., Mayor Steven Fulop and the Panepinto family up to cut the ribbon. 
The event continued inside, where Cornacchia introduced Panepinto, thanking him for his generous donations and for being an advisor for campus expansion at Saint Peter's. 
Mayor Fulop then acknowledged all that Panepinto had done for Jersey City. He also took the time to note some of those in attendance: Assemblywoman Angela McKnight, Council President Joyce Waterman and Democrat candidate for NJ's 8th Congressional District Representative Robert Menendez Jr., noting that the amount of elected officials present spoke to the importance of Saint Peter's as an institution. 
FInally, Panepinto himself thanked the university's administration and  Board of Trustees for naming the dormitory in his honor, adding that there will be further plans to develop the school going forward. 
"I think we have accomplished what we have wanted to accomplish for the last 30 years that I have been actively involved with the school, and that is to bring Saint Peter's University into the 21st century and beyond," said Panepinto. 
According to Erin McCann, Vice President of Student Life and Development, move-in dates and further logistical details will be sent out by the end of this week.