On Saturday, Sept 25, over 100 protesters gathered at Liberty State Park's southside Flag Plaza to show support for a bill that would all but totally prevent sale of the park's public land to private entities.
The Liberty State Park Protection Act has remained static in the NJ legislature for the last couple years, and after an attempted purchase of the Caven Point Peninsula — a sensitive wildlife refuge currently included in the park's sprawling 1,212 acres — by billionaire Paul Fireman for the expansion of the highly exclusive Liberty National Golf Club, the Friends of Liberty State Park want to see the act signed now more than ever.
Speakers included Sam Pesin, leader of the Friends, and organizer of the rally; local public office holders like Mayor Steven Fulop, Jersey City Ward F Councilman Jermaine Robinson, Ward E Councilman James Solomon, Councilman at Large Rolando Lavarro Jr. and Hoboken City Councilman Phil Cohen; and other local community leaders like Ayla Schermer of Bike JC, Jersey City Community Awareness Series founder Daoud-David Williams, and NJ NAACP executive chairperson Keith Bodden.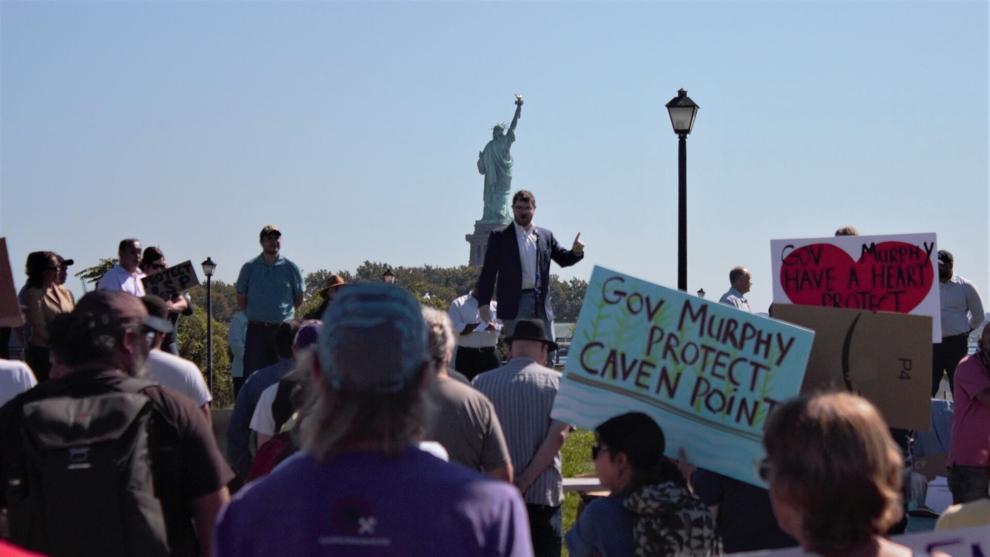 Each speaker brought a unique angle in their own advocacy for the act, but all made the same call to action, often encouraging chants from the crowd: pass the bill.
"It's not complicated," said Pesin. "Only, there's not two equal sides. There's Fireman's side, and then there's the people's side. So it's very simple for the Governor and the legislature. How many more decades must we fight to protect this park?"
Liberty State Park has had a long history of different parties with different ideas for what to do with the land. Once a garbage dump, it is now a vast public space that many in the Jersey City community deeply cherish.
Solomon said that, were he not at the park to defend it that Saturday, he would have been there anyway with his family. "I'd be here with my kids in the playground," he said. "We'd be looking at the Statue of Liberty."
The speakers addressed a healthy crowd who held signs with messages like "Birds Not Birdies," and "Gov Murphy Protect LSP." In the crowd were numerous cyclists who rang their bells for applause.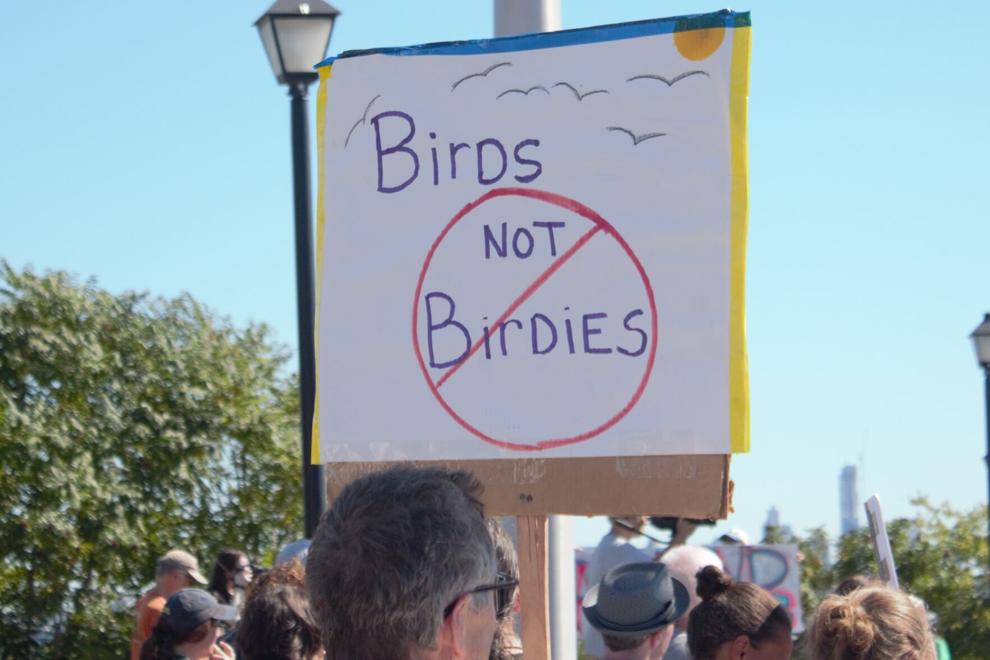 Also present was a smaller counter-protest gathered a few hundred feet behind the main rally. Their signs and shirts read "Liberty State Park for All," a message that seems confusingly similar to that which they were opposing.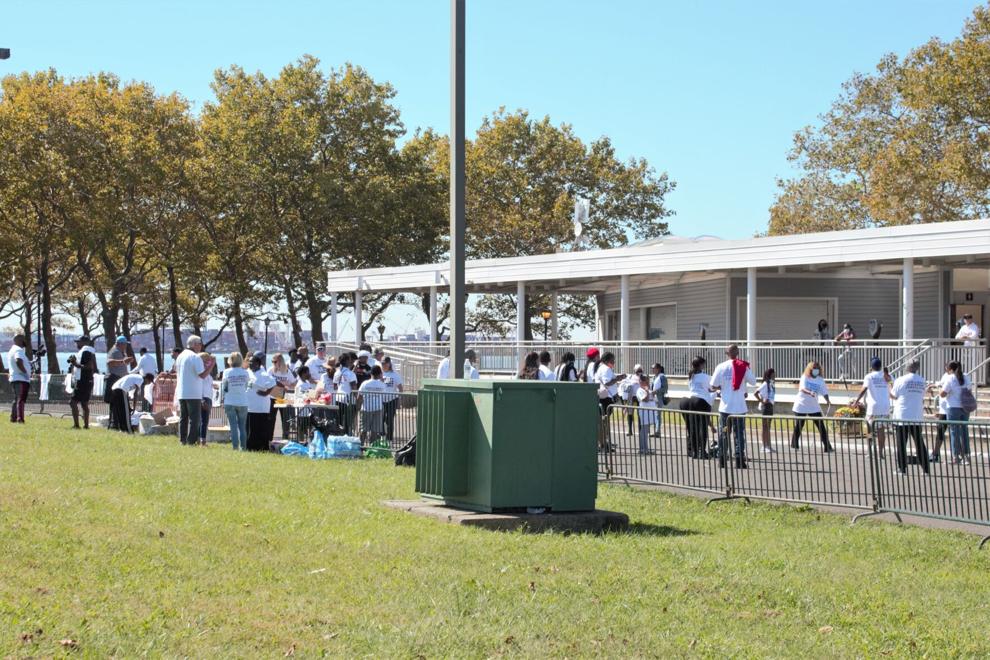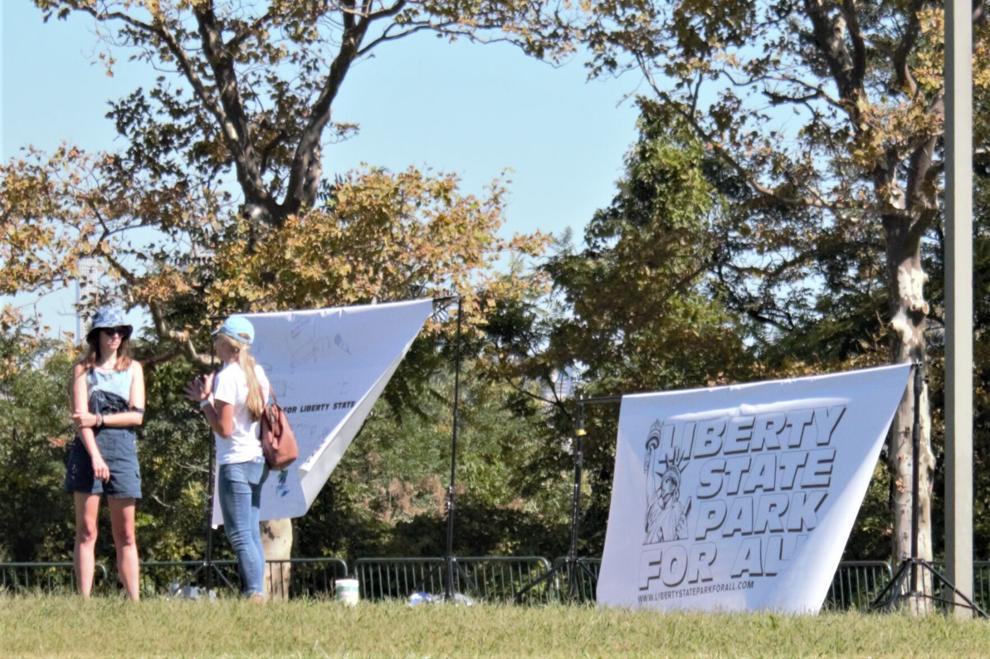 Williams noted the counter protest and expressed his belief that they were paid off by Fireman to represent his interests. "Most of them don't even realize what the issues are," he said. "Why is he putting all this money into trying to mislead these people?"
Williams also stated that Fireman was giving money to the president of the NJ NAACP and was attempting to frame the park question as a matter of racial discrimination.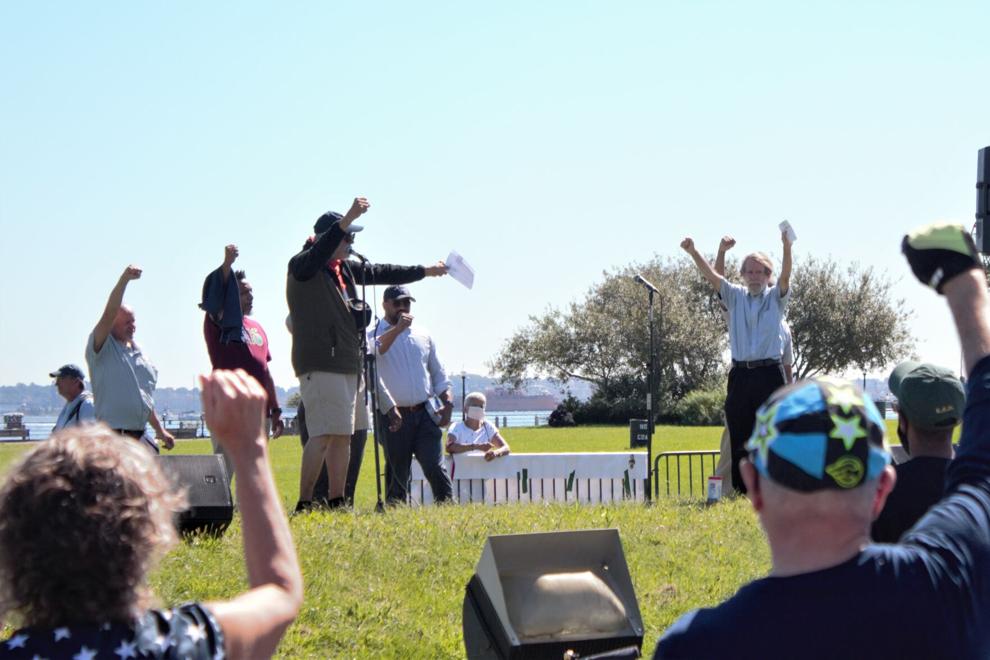 Lauren Squillante, an administrative assistant for the SPU Honors Program and the Philosophy and History Departments who is also involved in the O'Toole Library Digital Repository's Liberty State Park History archival project, shared her thoughts on the park and the Friend's efforts in an interview after the rally.
Squillante compared her parents' experience of the park to her own growing up in the area. "That whole area by the water was disgusting," she said. "You drove along the turn-pike, and … there were just fires raging all the time because of the chemicals and the waste that was just there. So, for me growing up with the park there, it's like night and day; my parents do very much like seeing trees [there] now, rather than an actual dumpster fire."
Squillante also offered her thoughts on the counter protest and Fireman's attempts to paint the Friends' efforts as racially divisive. "[It's] just so patently untrue," she said. "It's just a weird thing for them to say. If you go to Liberty State Park, like, how many people of color do you see? A lot … So to say that [the friends are] trying to take it away, or that they're racist in any way — it's just bizarre to me."
The argument that the Friends want to keep people of color out of Liberty State Park seems to hinge on the idea that the Friends are opposed to having places for active recreation, like soccer or baseball fields and basketball courts, included in plans for the interior of the park which is scheduled for revitalization after decades of being inaccessible to the public.
Some of the speakers refuted the accusation. Chris Gadsen, principal of Abraham Lincoln High School, directly addressed the counter protesters.
"Active recreation is going to take place inside Liberty State Park," said Gadsen. "So, to my friends over there, there's no need to come out anymore. Just re-divert your energy and your efforts into ensuring that the Protection Act is passed."
Councilman Navarro confirmed that active recreation is planned for the interior. "The only question that remains is to protect our public lands from privatization," he said.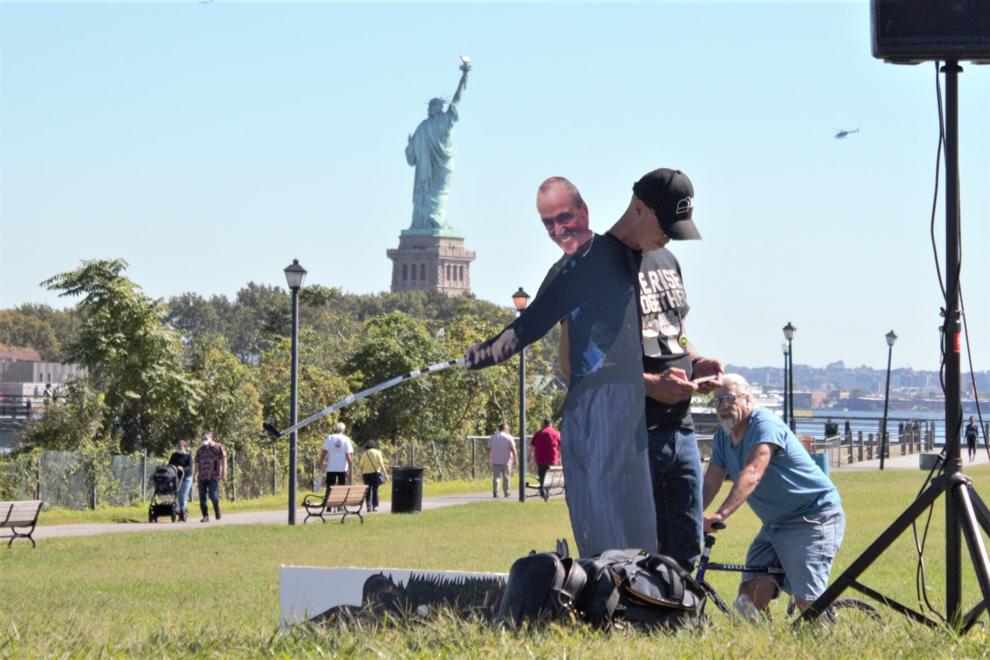 During her speech, Beverly Brown Ruggia of NJ Citizen Action summed up the message of the rally.
"This is a health issue," said Ruggia. "This is a climate issue. This is an issue of education, justice and environmental justice, and we need to continue to fight to protect every inch of this park. There's no reason why we ever should consider turning over one inch to any billionaire for any reason, anytime."
Squillante urged SPU students to get involved with the well-being of the park. "We have so many very socially conscious students here," she said. "And I know that your voices are much louder than like, middle-aged-slash-old [people]. Young people have a lot more to say, and they're a lot more passionate, and sometimes they have novel ideas on how to get things done."
Squillante also offered to put any interested students in touch with Sam Pesin, president of the Friends of Liberty State Park, should they wish to learn more or volunteer. She can be reached at lsquillante@saintpeters.edu.
The Friends have posted a change.org petition, which at time of writing is nearing its goal of 35,000 signatures, to urge Governor Murphy to sign the Liberty State Park Protection Act.