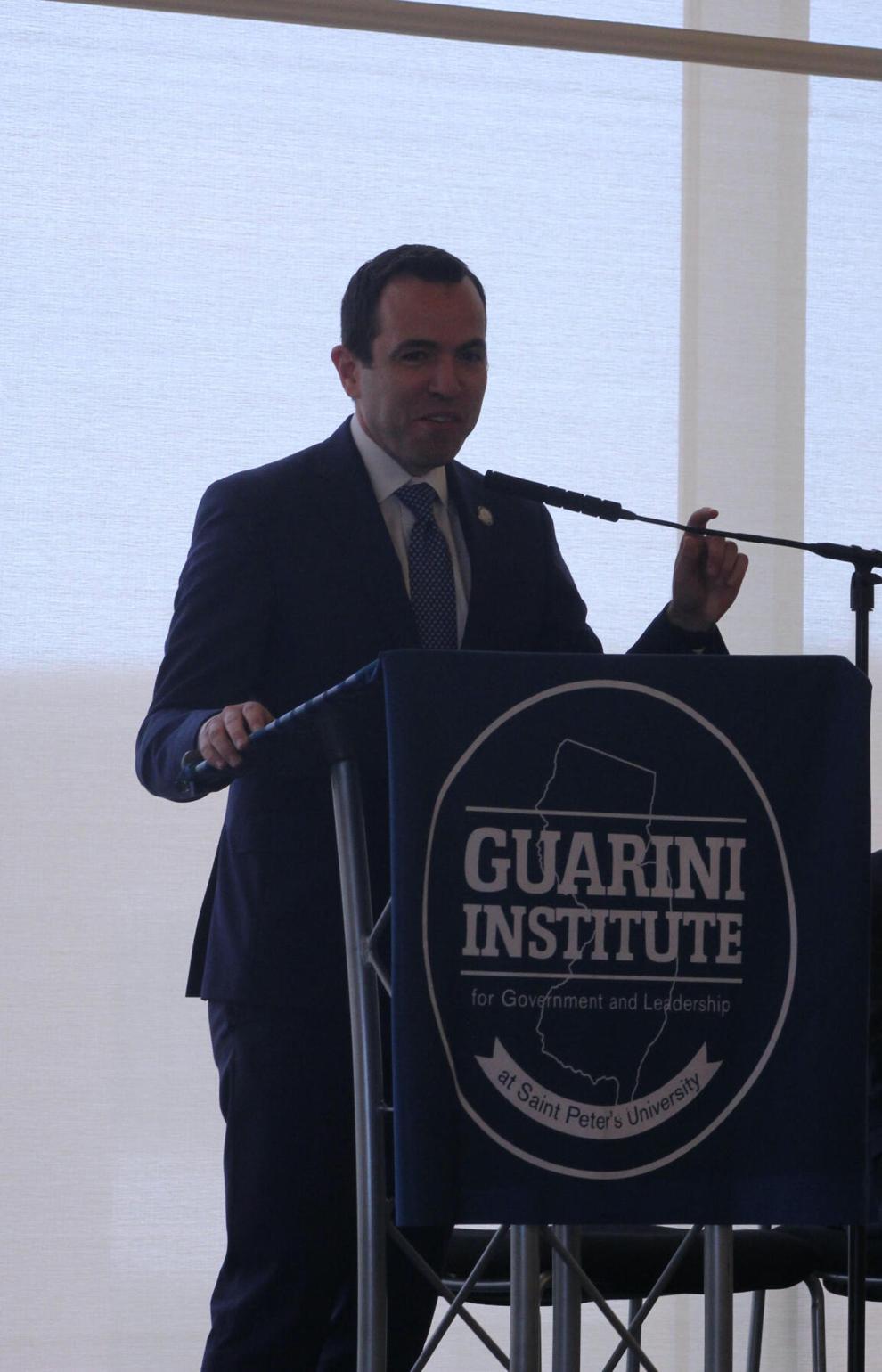 New Jersey's Acting Attorney General Matthew J. Platkin gave a Constitution Day keynote address at Saint Peter's University on Monday, September 19. He was invited by the Guarini Institute of Government and Leadership and was introduced by Ginger Gold Schnitzer, Executive Director of the Guarini Institute.
Platkin made sure to emphasize the significance of the university's significance during his visit. 
"Saint Peter's plays a very important role in training many people who end up having long and important careers in this community," he said. 
The Attorney General began by discussing the Constitution itself. Platkin acknowledged the enduring genius of the document, while also noting its shortcomings.
"We must recognize that not everyone was included in that more perfect union at the time that document was signed," said Platkin. 
While the document does set out to protect our rights and civil liberties, Platkin stated that there are many changes in our society that the founding fathers could not have anticipated. For that reason, he firmly believes that the constitution must be a living document.
"Each of us have an obligation to be good stewards of our democracy, to make sure that all people are treated with dignity and respect and to leave the world a healthier, safer and more just place for future generations," said Platkin.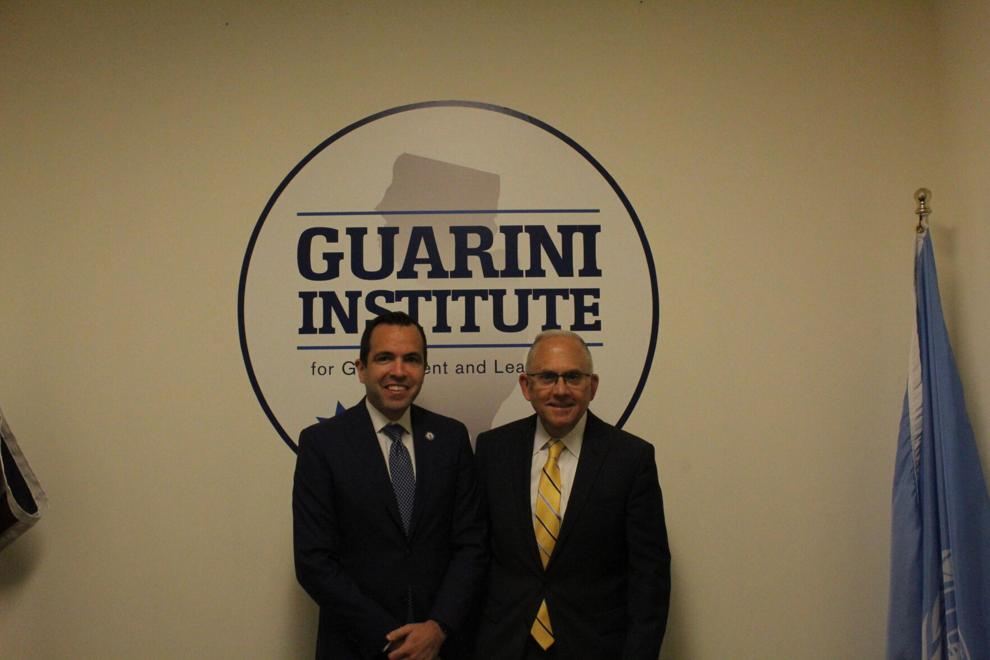 Platkin stated that these observations were what drove him to public service when he was in college, as well as seminal events in his life like September 11th and  Barack Obama's presidency. 
During his address, Platkin also talked about his three main priorities as Acting Attorney General: combating gun violence, strengthening community police relations and standing up for New Jersey by protecting it in court. He felt it was especially significant to talk about these issues at Saint Peter's due to its location in Jersey City – a place very much affected by these issues as one of the most diverse cities in the country. 
After a brief Q&A with students and faculty, Platkin ended the event by telling the story of Manuelita Duran, a Saint Peter's alum with no previous connections in politics who went on to become the Associate Director at the Office of the Social Secretary in the White house. 
"This school has produced some very important officials," Platkin said, adding that everyone in the audience has the potential to make an impact.