Author's Note: This interview was conducted in November of 2020 when Cardin was a senior undergrad at SPU and all university classes were exclusively online. This story was originally intended to be a part of a larger project which the editors of the Saint Peter's Tribune elected to scrap. It has been updated for currency. Cardin recently acquired her license to work as a substitute teacher and has decided to pursue a Ph.D. for full professorship.
Juanita Alice Cardin (she goes by Alice) is an alumna of the Saint Peter's University class of 2021. She graduated with a major in English and secondary-education minor and is now pursuing her masters in secondary education at SPU. As an undergrad, she was an editor for The Pavan, the university's literary magazine, and beyond all that, amid the challenges of a pandemic, she is a mother of three.
"There's a lot of times where I have so many alerts on my computer from to-do lists, and I have food cooking that I don't want to get burnt, and then I'll have my daughter going, mom, look over this," she says. "It's hard," she continues, laughing, "but I'm very organized, and I never stop moving — that's something a professor told me today: 'you're always on the move.'"
Cardin had planned to go to college straight out of high school. At the time, she lived in New York with her mother and two younger sisters.
Right after high school, Cardin met her husband — they've now been together for 20 years — and within a year was pregnant with their eldest son.
"You could say that threw me completely off-course," she says. "My priority wasn't about obtaining my degree; my goal became obtaining a job. Once I hit 18, I was already in my first apartment."
While other people her age were looking into dorming at their colleges, Cardin's life was centered around paying bills and taking care of her son. She says that, while having her son was a choice, it did force her to "step up to the plate," and she is aware of what she had to give up with that decision.
"I am making it a priority to still experience the things I missed out on," says Cardin. "I'm still getting used to being more social. A lot of times, I would be in class, and I would find out that [other students] were scared to talk to me — I didn't appear approachable."
Now, Cardin and her husband have three children: Brandon, the oldest at 18 and a senior in high school; Shanelle, their 16-year-old daughter who is currently a high school junior and Wyatt, a 13-year-old eighth-grader.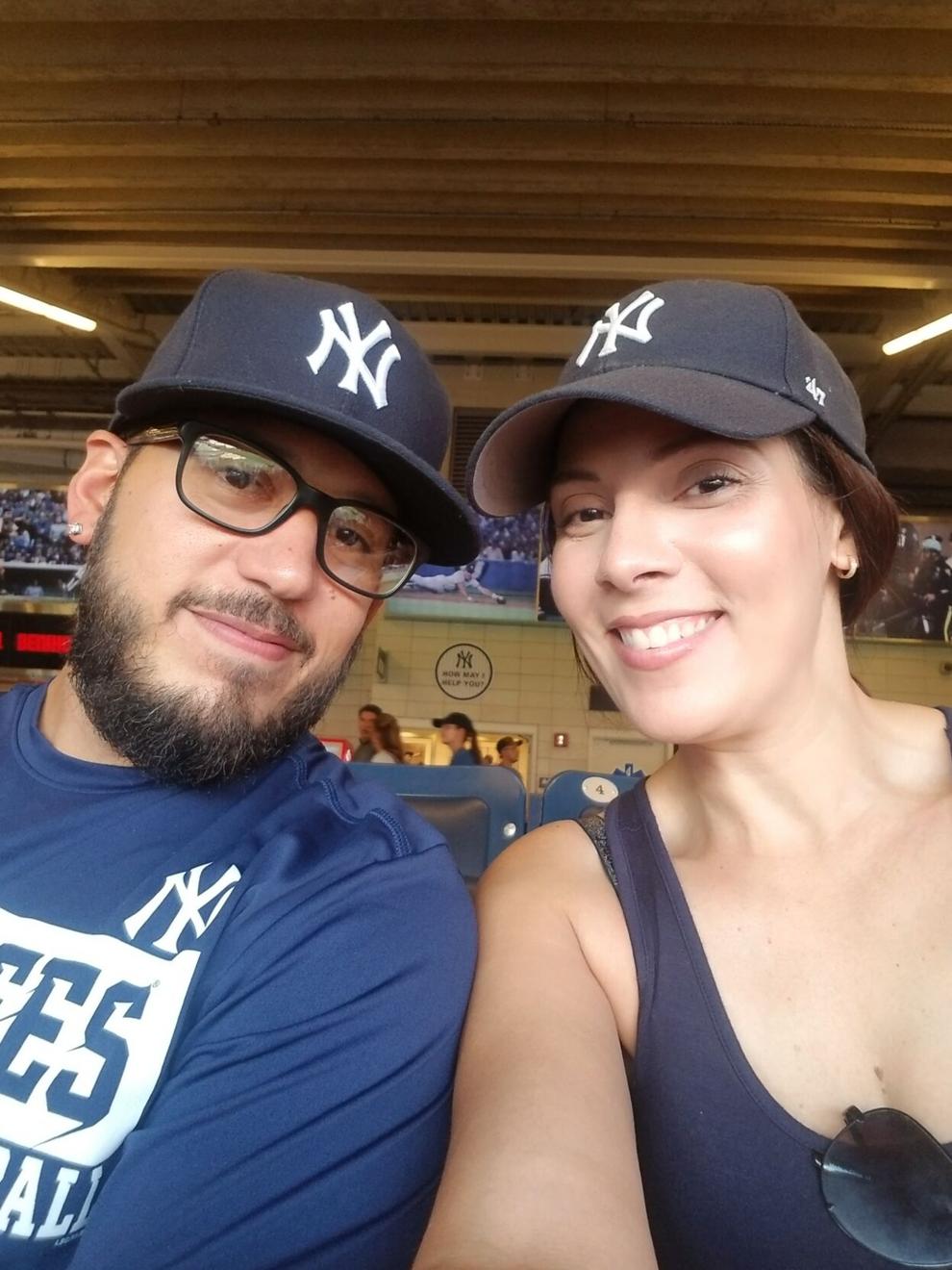 Cardin made the decision to return to school after a particular interaction with her daughter.
"I've always had a passion for reading and writing," she says. "And I used to write short stories for my daughter. She loved reading, but sometimes she would get bored and couldn't find anything interesting [to read]. So, one day, I wrote a short story for her. She was so excited; she asked me if she could have more, and where I got the book from, and I said 'I wrote it.'"
Cardin did write more for her daughter, and she developed a passion for the craft. Eventually, she started to consider writing professionally and wanted to develop her skills to that end, so she came to Saint Peter's. Recently, Cardin had finished writing her first book.
Now, becoming a bonafide author is for Cardin just a matter of finding a suitable cover artist and navigating the process of online self-publishing. And she says that there's more on the way.
"It was supposed to be one book, but it became a trilogy," she says. "I'm currently working on the second. You can find me, sometimes, talking to my phone taking notes."
While she's pursuing her dream of being an author, Cardin has also set her sights on becoming an English professor. After coming to SPU, she developed a deep appreciation for the work of teaching.
"I always do my work ahead of time just because I respect the profession of the professors," she says. "If they took the time to do the work, I should at least take the time to complete it."
Working on her minor, Cardin has had personal experience with faculty frustrations that deepen this sentiment.
"Seeking my minor in secondary education, one of the things I began doing was creating lesson plans that I actually have to go ahead and execute," she says. "And that just gave me a deeper respect and appreciation for these professors, because sometimes you take days just to create one lesson plan for 40 minutes, and you can't get someone to do the work in two weeks."
Commitment pervades Cardin's character. When she became a mother, it was just she and her husband making everything work.
"My husband has always worked nights, and I will work during the day," she says. "All of my family resided outside of New Jersey. I never had child-care [help] in my life. I was always hands-on, and I was always taught: 'If you made them, you raise them.'"
Cardin makes a point to instill this ethos of dedication in her children.
"The biggest thing is being very positive role models and instilling values in our kids," she says. "I feel like you've gotta practice what you preach. When I hear, 'I hate school, I'm so tired of school, oh mom,' I go, 'I'm tired of school too, but I'm still doing it!'"
Being a student herself lets Cardin be a true living example for her sons and daughter.
"They'll catch me up at three or four in the morning, and I'm still working on a paper," she says. "They'll say, 'mom, you stay up so late!' And I'm like, 'well, that's why I have a high G.P.A.: because I'm committed. I tell them, 'if you want to get into really good colleges, if you want to have really great S.A.T. scores, you've gotta commit, because once you stop, there's somebody there ready to take your spot."
Cardin's children are proud to have a mother pursuing her dreams at school. "They think it's great; they think it's cool," she says.
"My daughter is taking creative writing, and she got a 100 on her poetry [assignment]," says Cardin. "She was so shy for me to read it."
Shanelle had been assigned to write about the person she admires most, and she selected her mother as the poem's subject.
"It was so sweet, and I didn't know she felt like that," says Cardin. "My daughter has very thick skin. She is so serious; I would definitely say she takes after her dad, not me — she's not emotional like her mom. And my son is proud [too]; he finds it inspiring."
Cardin says that, at times, her children can get a little too excited about their mom's academic accomplishments.
"I have a folder with just the last three years of papers that I've done that I've printed out," she says. "And they always fight over the folder, because they want to use it as a reference. And I gotta tell them, 'you cannot plagiarize my work!'"
More than a role model, Cardin plays the part of a mother who is particularly apt when it comes to assisting with homework. She says that her children will often ask her for help writing and editing essays.
All of this contributes to what Cardin calls a very close-knit relationship in her family. She says that sometimes, her children will even argue with each other over spending one-on-one time with her.
Cardin makes a point to be a friend to her children as well as a mother. "I still find I can relate to them, and they confide in me. My son loves everything exciting, [like] roller-coasters. He's a daredevil, so I took him bungee-jumping. One of my friends was like, 'are you crazy?" she says, smiling. "'You're too old, are you insane?' And I'm like, 'no, not at all. I want to share those experiences with my kids.'"
Cardin's older son, Brandon, is a lifelong athlete, and she says that he takes after his mother in his dedication to his passion.
"One of the biggest things that I do admire that my son got from me is his drive," she says. "I mean, he is a football player; he's been a baseball player since he was four; he has done wrestling for three years; he has done track for five. Now he's back to baseball, where he will actually be going to Notre Dame on a summer camp."
Brandon wants to get tattoos and piercings — his mother has tattoos of her own and nine piercings in one ear — but she says he ought to wait.
"My feeling is that, 'you're at an age where I want you to experience things [first], and if you get a tattoo, let that be in connection with something that you look back on and is meaningful to you, or it represents something to you,'" she says. "I have nine tattoos, each of them are something meaningful."
"We might do the piercing," she adds with a smirk of concession.
Cardin wears many hats, and living up to the expectations of each can be difficult. It's this juggle that she feels is her greatest challenge.
"I think, if you narrow it down, the biggest thing would be time — making time," says Cardin. "Making my family a priority instead of a to-do list."
And for Cardin, making her family a priority means being there — whatever that might mean to each member.
"I've always tried to make sure I'm at my son's football game and at my daughter's cheerleading event, and also make time for my son who just wants to be home and play games," Cardin says.
It's a constant pressure for Cardin to not let anyone down — including herself.
"One of my biggest fears as a mother and as a college student, which I'm sure many people can relate to, has always been the fear of failure," she says. "I've always felt divided. If I'm not doing something, I'm not doing enough."
But Cardin is never one to give up easily, and she tries to impart this attitude to her children.
"Even when the going gets tough, you've gotta push forward, because nothing in life is easy — especially if it's worth it," she says. "It's not an easy job, but it's very rewarding. You have to practice what you preach. If you want your children to succeed, you have to be able to follow in those same footsteps."
Cardin has a message for anyone else who is considering returning to school at an older age than straight out of high school.
"I don't think you're [ever] too old to go back to college," Cardin says. "To set goals for yourself. Even after college, I was going [to go] into publishing, and now I'm studying to be a teacher. I didn't anticipate that, right around the time I would have my degree, I would also be publishing my first book."
Cardin advises against letting social labels define what one thinks they can do.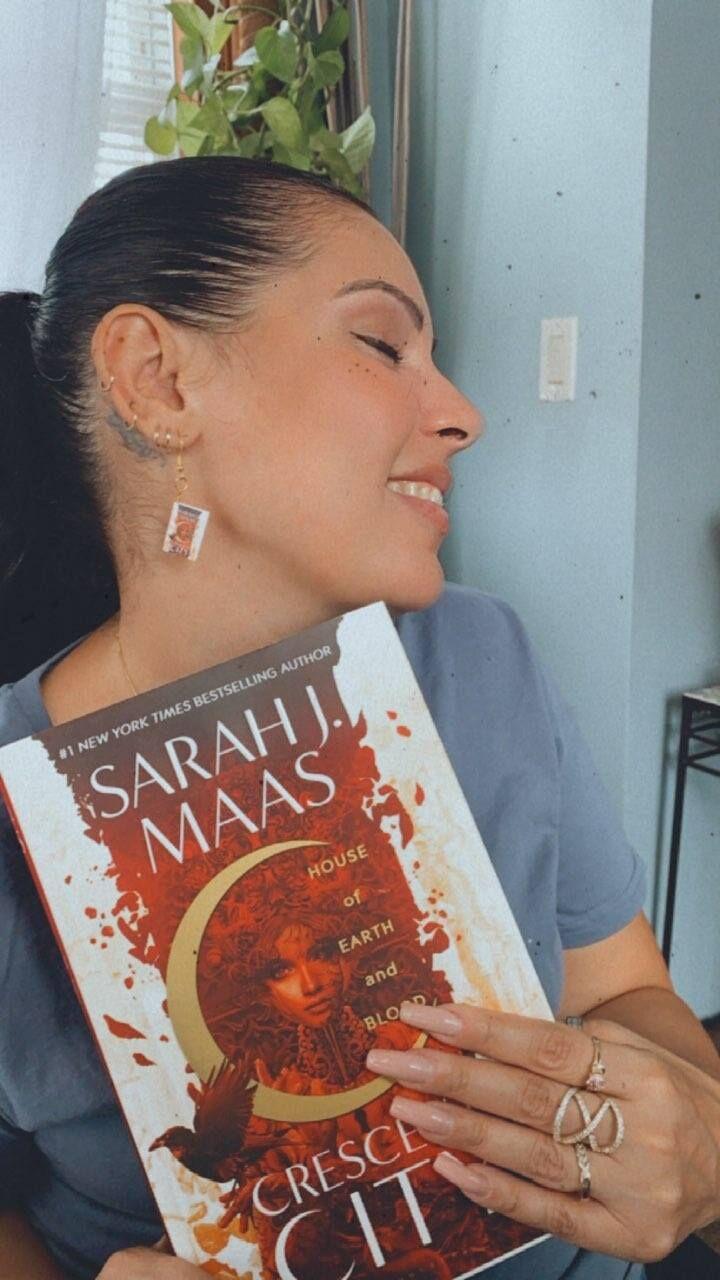 "I don't think one should ever limit oneself," she says. "I don't think being a parent, being a student … These are all titles we hold, but they do not define us. Life is too short to stick yourself in a box; you don't have to focus on one thing; you can explore various things."
As with all her best qualities, she makes sure her children can benefit from her wisdom.
"You know, when my kids ask for advice, 'what should I do?' I always tell them: 'Why don't you do both?'" she says. "Life is too short. You're never gonna know what you're good at or what you love or enjoy, unless you try as much as you possibly can."
Cardin's distaste for constraining labels extends to how she hopes to be seen on-campus at SPU. When asked whether she had ever needed assistance, such as special time allowance for assignments due to her being a mother, she gave a firm 'no.' The only exception came earlier in 2020 when she requested and received leniency on some assignments after the passing of her brother, but she says that she did not end up needing the time.
"I guess I just didn't want to stick out," she says. "Like, 'I'm a mom, I'm gonna need this, I'm gonna need that.' That is maybe an underlying reason why I don't always broadcast that I'm a mom. I don't want to stick out; I don't want exceptions to be made for me. I kind of just wanted to be known as 'Alice the student,' or 'Alice the English major.' You know, [motherhood] is part of who I am, but it's not who I am."
As this interview came to an end, Cardin referenced "The Man in the Arena," a quotation from former President Theodore Roosevelt's 1910 "Citizenship in a Republic" speech:
It is not the critic who counts; not the man who points out how the strong man stumbles, or where the doer of deeds could have done them better. The credit belongs to the man who is actually in the arena, whose face is marred by dust and sweat and blood; who strives valiantly; who errs, who comes short again and again, because there is no effort without error and shortcoming; but who does actually strive to do the deeds; who knows great enthusiasms, the great devotions; who spends himself in a worthy cause; who at the best knows in the end the triumph of high achievement, and who at the worst, if he fails, at least fails while daring greatly, so that his place shall never be with those cold and timid souls who neither know victory nor defeat.
Conflict of interest disclosure: Juanita Alice Cardin is a personal friend of Ethan Mangold, the author of this story.