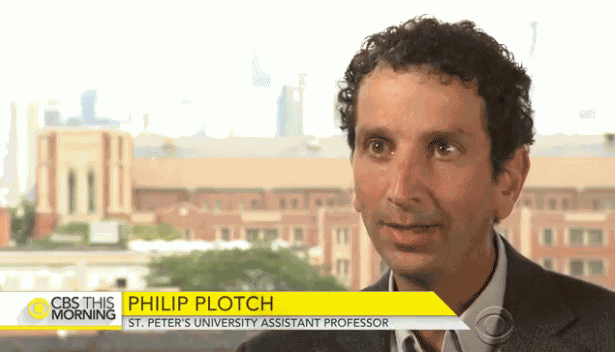 Philip Plotch, former political science professor at Saint Peter's, has filed a lawsuit against the university for not being granted tenure after his promotion to associate professor in 2019. He was subsequently fired after his tenure denial. 
According to the suit, which was published on February 24, Plotch has accused the school of denying him tenure on multiple accounts, with one being discrimination of race. Plotch, who is white, is claiming Saint Peter's has violated New Jersey Law's Against Discrimination, its Breach of Contract and Breach of the Covenant of Good Faith and Fair Dealing.
When asked about his tenure denial to Provost Frederick Bonato, he allegedly said that it was due to a "fit and need" basis, and that the school "didn't need another tenured member in the (political science) department". However, in a written statement, Bonato addressed Plotch's non selection for tenure was due to poor job performance, yet there had been an overwhelming response from students and faculty expressing Plotch to having an excellent job performance. Dean Weidong Zhu also expressed surprise at Plotch's tenure denial.
A petition was also organized by his former students for his rehire in 2021. 
Plotch also claimed in the suit that he met with the Chair of the Political Science Department, Dr. Anna Brown, to discuss his tenure denial but that she refused to meet with him. Additionally, when Professor Alain Sanders, former full-time professor in the Political Science Department, announced his retirement back in 2020, Plotch was part of the hiring process to replace Sanders.
According to the suit, both Sanders and Plotch's final list of candidates were identical in terms of racial and other forms of diversity, however all of Brown's candidates identified as Black. When determining the final decision from the list of candidates, Brown said to Plotch that he will have no vote in the hiring decision because he wasn't tenured, which according to the school's Academic Handbook, does not bar untenured professors from doing so. 
Brown then allegedly identified Dr. Aiisha Harden Russell, who now serves as associate professor in the Political Science Department, as the final selection for Sander's replacement, without discussing it with the hiring committee. The suit further stated that Dr. Brown gave false information to the University Rank and Tenure Committee about Plotch that prevented him from being granted tenure.
Plotch claimed he was deemed better in regards to qualifications compared to Harden Russell. 
A copy of the lawsuit can be read below. 
This is a developing story. More updates will be given further.