We asked international students here at SPU how they celebrate the holidays back home and how they will be spending it this year. From their favorite holiday memory to their traditional holiday foods, these are their responses:
Quotes have been edited for clarity and brevity.
Germany: Immanuel Sierck, Junior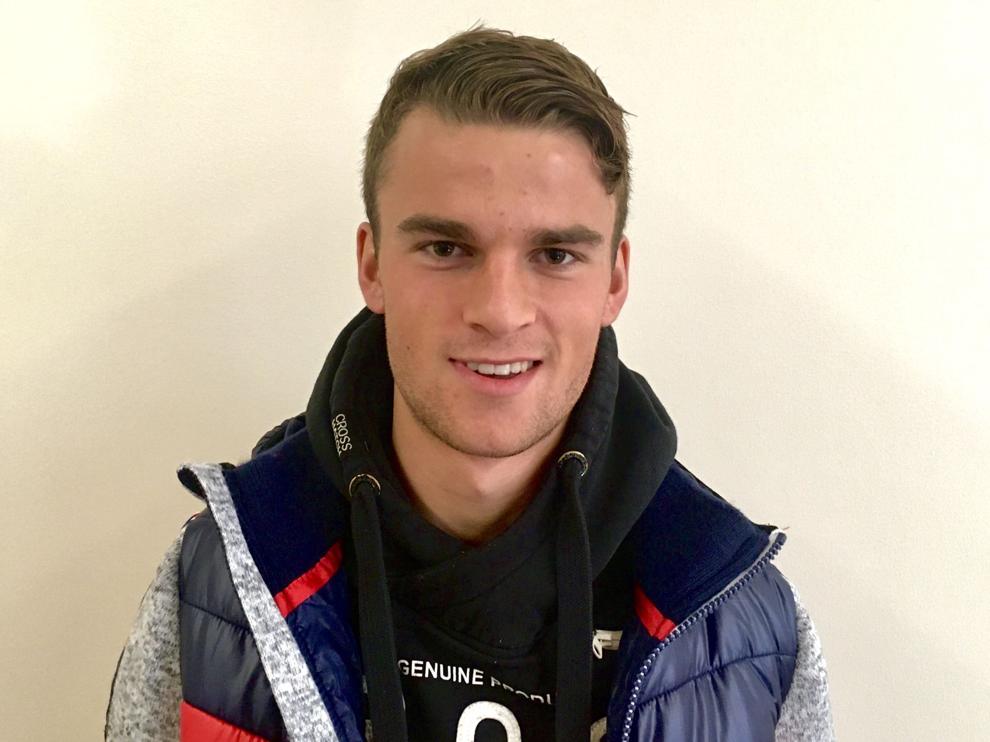 How do you celebrate in Germany?
I can't say that this is how it is done all over Germany, but when it comes to Christmas, these are the things that I experienced.
In the four weeks before Christmas you'll find Christmas markets all over in cities and towns where people gather in the evenings of the weekend to drink 'Glühwein,' eat and just meet the people from town.
Every Sunday morning one more candle is lit on the 'advent wreath' (Adventskranz) until on the fourth Sunday all four candles are lit.
The 24th is the day for us when we share and open the presents under the Christmas tree. In the early afternoon of the 24th we all go to church and when we come back we start preparing the dinner. And after dinner we share and open the presents. Though this tradition has changed quite a bit for my family.
How will you be spending the holidays this season?
We are four brothers in my family and have been living all over the world for the last decade, so Christmas time is the only time of the year we have to all meet together at one place.
Also, there has been a shift from religion towards spirituality in my family, which means we hardly ever go to church on Christmas Eve and rather have a hike together as a family and tell stories after dinner.
For the last years we chose a place where we would travel to for a week around this time. And this year we will be travelling to the west coast of Tuscany in Italy.
Spain: Marta Ortega, Senior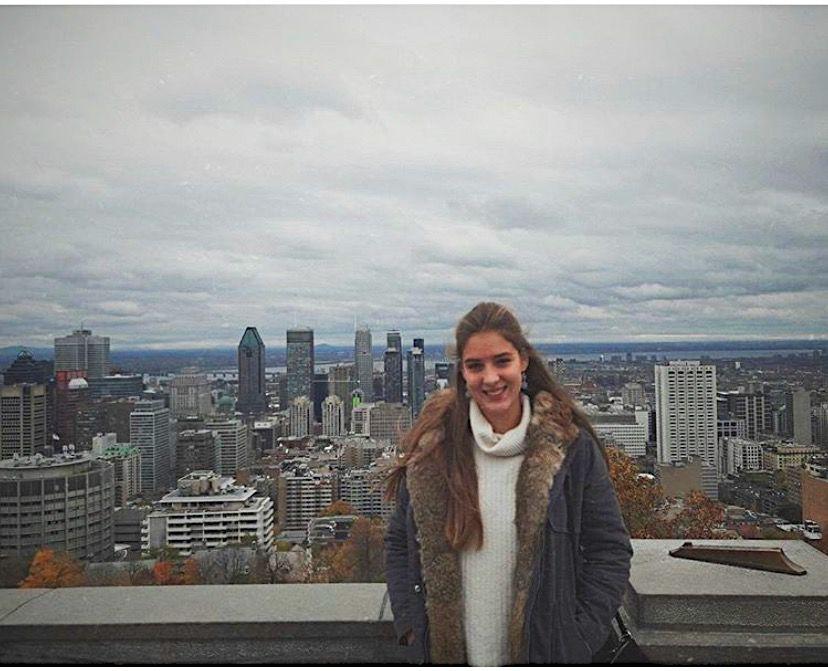 How do you celebrate in Spain?
Our tradition is very different from America's. Instead of Christmas we have "Los Tres Reyes" (The Three Kings) that we celebrate on Jan. 6. Instead of Santa Claus we have The Three Kings.
It's very traditional. We have "Roscón" which is like a sweet thing we have for breakfast, like a donut but very big and it has a surprise in it. So the cake is cut and whoever gets the surprise, [it means] they are going to have a good year.
We have 12 grapes before the new year. And in Madrid, in the capital everyone outside Madrid they turn on their tv and there is a bell coming down and it rings 12 times and they have to eat a grape every time it rings -- it rings 12 seconds before midnight. One grape for month of the year.
What is your favorite memory from the holidays?
I usually go skiing with my family. I've been skiing since I was three so growing up I see skiing as having fun with all of my family. We are five -- two siblings and my parents -- and all of us ski so it is a good time to get together and do a hobby every year.
How will you be spending the holidays this season?
We decorate a lot. We love decorating and we put "el belen" -- a tradition when Jesus was born so you put the figures. We have a Christmas tree and we put a star. My little sister was the one that always put the star on top of the tree and that was a big thing. And then we put the lights and that was the start of christmas.
I usually go to my grandma's and my grandma is usually the one that [hosts] Christmas. We celebrate [on] the 24th in my family because it's my mother's birthday too, so we celebrate all day and [all] night. We have Santa Claus too and then the day of Christmas we have lunch together.
We try to celebrate as much as we can from the beginning of the day because of my mother's birthday. My grandma lives four hours away from us so we go there for Christmas and we stay there until New Years Eve and for el Dia de los Reyes we go back home and celebrate it there.
So I celebrate [Dia de los Reyes] with my other grandparents, and for that you see the parade that's very typical on the 5th. They throw candy, kind of like halloween here but it's a different significance. The next day we have all the gifts and presents because of the kings. Growing up we used to put food and candy before we go to sleep. You open the gifts with you family and then we have el "Roscón" and then we go for lunch with my other grandparents.
France: Martin Le Pays du Teilleul, Junior
How do you feel about the holidays?
For me, the most important holiday is Christmas because I get to go back home. It's only for two of three weeks but I like the weather when I go back home. I get to see my family and, you know, it's just Christmas and I guess everyone loves Christmas.
How do you celebrate?
I first celebrate it with my mom's family on the 24th and the 25th. Then I celebrate it with my dad's family for like two or three days. The tradition that we had was going to church but we don't really have it anymore. We just gather together and open presents.
Staple foods during the holidays?
We have Foie Gras. It's very typical for Christmas and New Year's Eve. We usually eat seafood too for our Christmas dinner with my mom's family. We don't celebrate it at home, we celebrate it at my godmother's home. She cooks really good but every year is different but it's typical French food. A typical dessert is Buche de Noel.
Favorite holiday memory?
Celebrating at my godmother's house because all my cousins were there. I have more cousins from my dad's side than my mom's side so it's always crowded, and we organize stuff like a Secret Santa. So that's my best Christmas memory, celebrating at my godmother's house and just having everybody there. Some of my family I would just see once a year but they would be there, so that's a good memory.
What traditions do you hope to continue as you grow older?
I hope we always try our best to be free at that time of the year and plan ahead so we can organize everything but I think that's something that is going to last, I hope. Because we aren't the type of family that always stays in touch but whenever we see each other it's like nothing's changed, and that's what I like about it.