It's comfort food season! Why not celebrate? This list has been crafted for your holiday needs. All of the holiday items below are easy and quick to make with family and friends or for a party of one! 
Main Course
Holiday Turkey Meatloaf
Makes 4 servings
Cook time: 1 hr 10 mins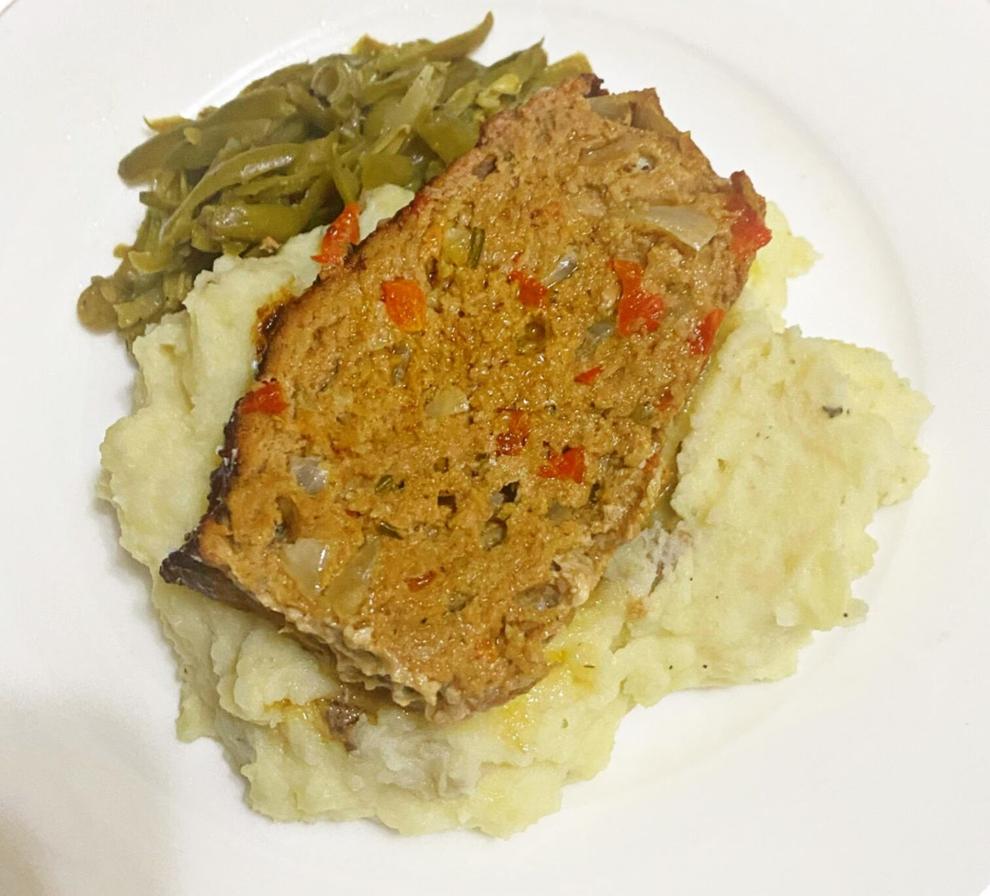 Ingredients:
1 lb of Ground turkey 90% lean/ 10% fat
1/2 white onion
1/2 cup of Panko bread crumbs
1 egg
1/2 tbsp of butter
1 sprig of fresh rosemary 
1/2 red bell pepper 
1 teaspoon Worcestershire sauce
1 teaspoon of salt (or to taste)
1/2 tsp of yellow mustard 
1/2 cup of barbecue sauce (you can use your favorite one)
1/2 tsp of black pepper (or to taste)
Instructions
1. Preheat oven to 350°F. Get the 1/2 tbsp of butter and and coat the inside of the loaf pan.
2. Dice (or grate) the onion and put it in a large mixing bowl. Add the breadcrumbs and egg with the onion. 
3. Grab the washed sprig of rosemary. Grab the rosemary with one hand and with the other, pull the rosemary pieces downward going the opposite direction. This will help peel all of the rosemary leaves at once. 
4. Finely dice the rosemary and add it to the bowl. Then dice the bell pepper and add to the bowl as well. Add Worcestershire sauce, salt, mustard, only 3/4 cup of the barbecue sauce and black pepper. 
5. Mix everything really well with poly gloves (cooking gloves) or with your hand. When all of the ingredients are fully combined, place the mixture in the loaf pan. Next, brush the remainder of the barbecue sauce on top of the meatloaf.
6. Bake at 350°F for 1 hour. When it's done baking, let it sit for 10 minutes before cutting (to prevent all the moisture from escaping). 
7. Serve and enjoy!
Garlic Mashed Potatoes
Makes 3-4 servings
Cook time: 40-50 minutes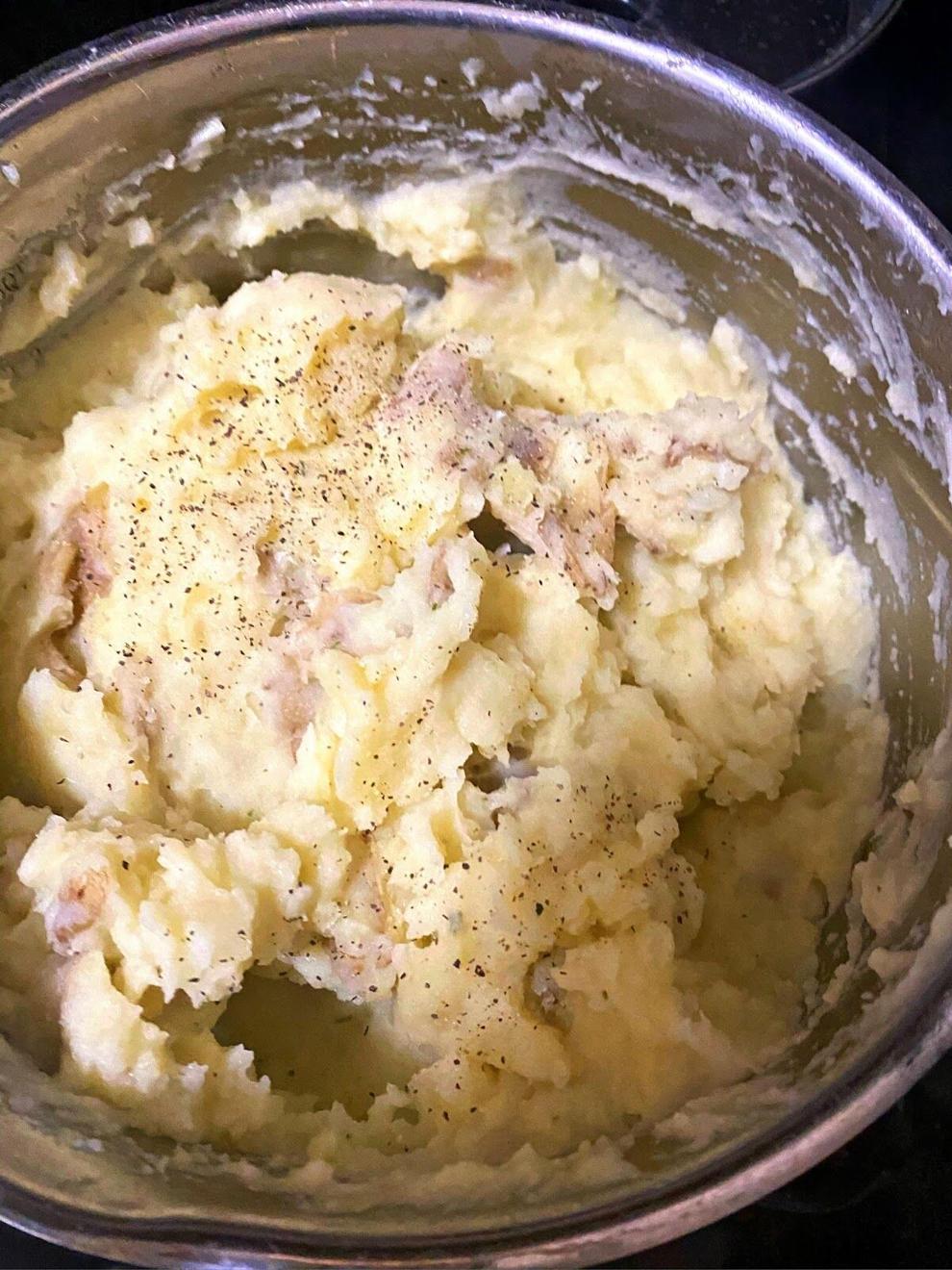 Ingredients:
2 1/4 cups of whole milk
4 tbsp of butter
2 crushed cloves of garlic
1/2 tbsp of TJ's onion salt
1/2 tbsp of salt (or to your taste)
1/2 tsp black pepper
5 golden potatoes
Instructions
Part I
1. Place a large pot on the stove. Add approx 3 liters ( 12.5 cups) of filtered water.*
2. Turn the heat on high and bring to a rolling boil.
3. Add 1/2 tbsp of salt to the water, it should bubble for a moment. That's when you know it's the perfect temperature. 
4. Lower the temperature to medium. Carefully add potatoes (preferably with a large sturdy spoon or tongs) and boil with the lid on medium low for 30-35 minutes. Check your potatoes periodically every 10 minutes. They're fully cooked when you can easily put a fork through. Note: Never leave a stove unattended!
Part II 
1. Once your potatoes are soft enough to put a fork through, grab a large spoon to mash the potatoes. You can also use a potato masher. 
2. Add the milk, butter, garlic, and seasonings to the plain mashed potatoes 
3. Mix all the ingredients together. You don't want it dry and you don't want it too runny. The potatoes should be creamy and still have peaks. Note: If it's too dry, add a tbsp of milk at a time until it is no longer dry.
Once that's complete, you're done!
Haricots-verts
Makes 4 servings
Cook time: 6 minutes
Ingredients:
1 lb haricots-verts (French green bean)
2 Tbsp of butter
1/8 tbsp salt
Instructions
1. Melt butter in a large pan over medium high heat. When the butter sizzles, add the haricots-verts.
2. Cook for 3 minutes without moving them. Once they have some color, season and add 1/3 cup of water. Place the lid on so the water steams the green beans. Cook for 3-4 minutes for a tender crisp or 5-6 minutes for a softer texture.
3. Remove the lid and cook until all the liquid has evaporated. Add more salt if you would like and stir before serving.