When Trish Gianakis was diagnosed with breast cancer in 2015, she "picked up where she left off" and kept painting.
"I took time off from art to raise my children, but when I was diagnosed, I made it a point to paint for every cancer milestone," said the Saint Peter's University adjunct professor.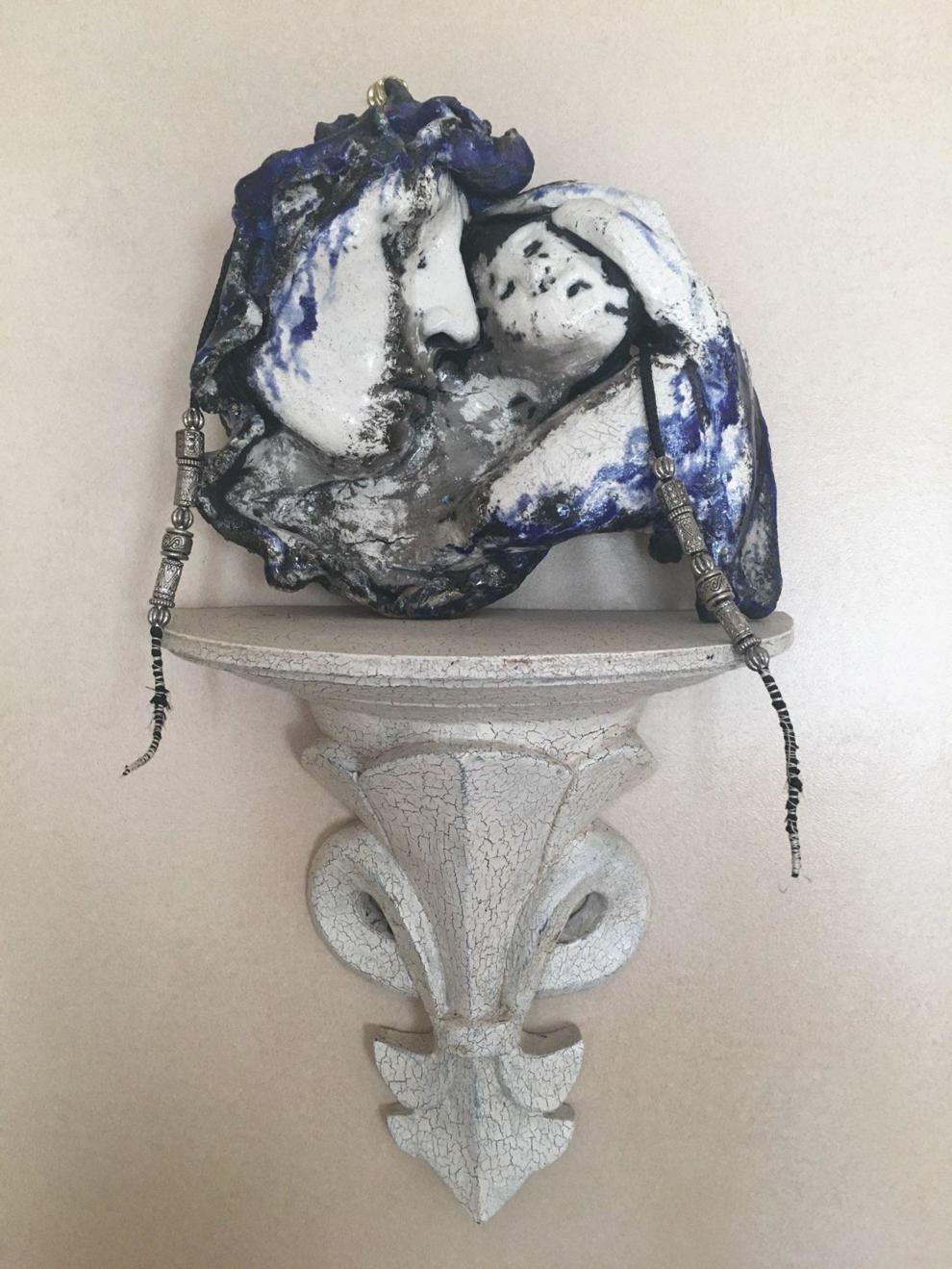 The Arizona native is currently in four different art shows across the New Jersey and New York area and had her work featured in the Jersey City Art & Studio Tour (J.C.A.S.T.). But she's only getting started.
"I'm looking to do larger pieces in the future," said Gianakis. "I'd love to start doing room installations to create a more immersive experience."
Gianakis, quite literally, grew up doing art.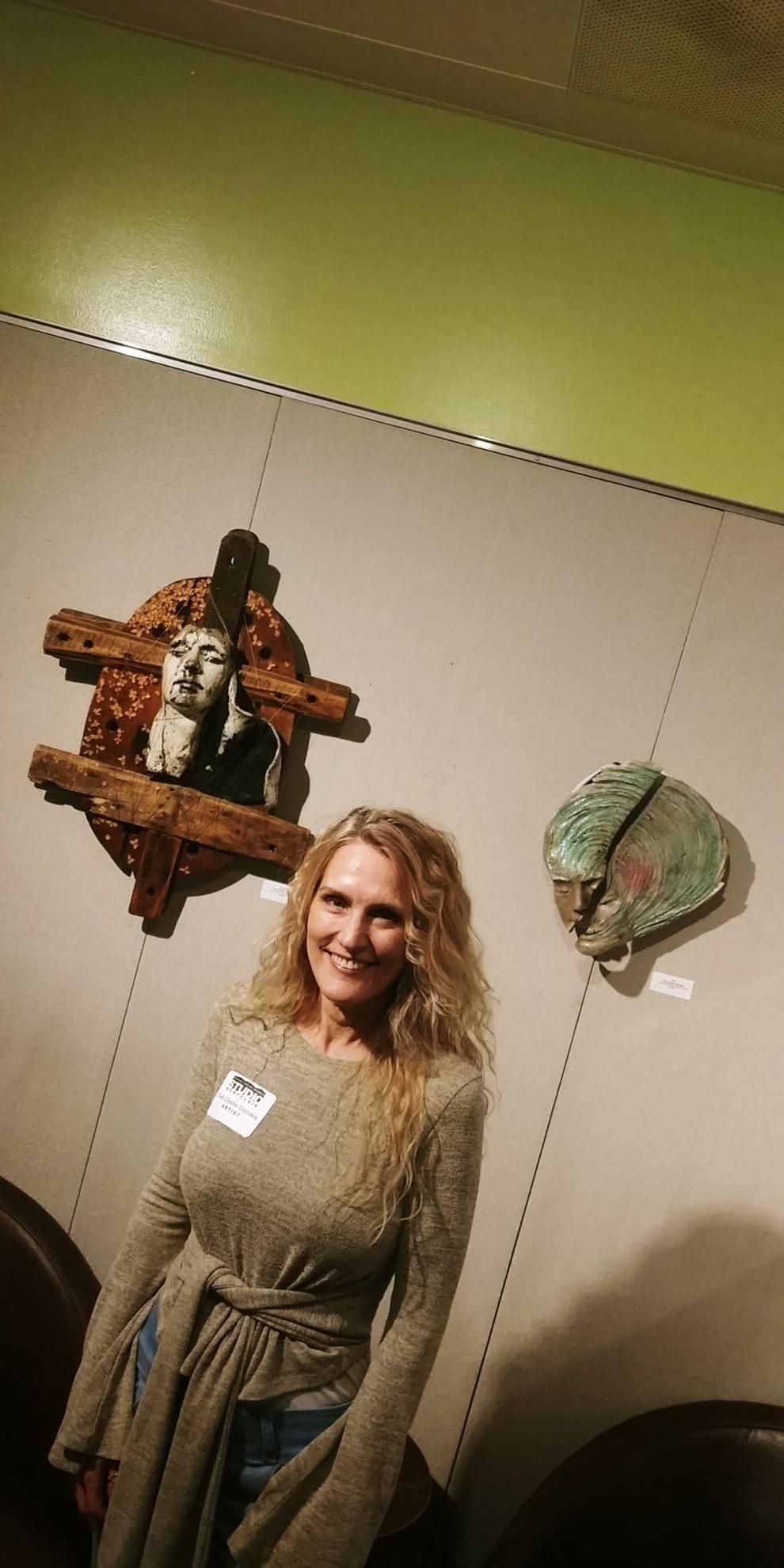 "My mom ran art galleries when I was younger, and used to put me in the back room with paint to keep me busy," she laughed. "I did my first oil painting at age 4."
Majoring in graphic design at Arizona State University, Gianakis was introduced to raku her senior year of college.
"If I discovered raku my freshman year I probably would've changed my major to potter," said Gianakis.
Raku is a Japanese firing process, in which a piece of pottery is heated to extremely high temperatures inside the kiln. The pottery is then removed from the kiln and added to a bin with combustible materials.
"The materials burn onto the pottery, it essentially shocks the clay," said Giankis. "It creates drama and beauty that perfectly expresses emotion."
It is human emotion that is the driving force behind Giankis' work. Looking to truly immerse people in the experience, Giankis also experiments with augmented reality, an artistic medium in which digital pieces are "laid over" a physical object.
"Imagine buying a wine bottle and holding your phone camera over the label and having the label turn into a movie. That's augmented reality," explained Giankis.
Giankis is looking to teach elements of augmented reality in her classes in the spring, and has found herself embracing the school community during her first semester here.
"The students are awesome," said the former Pratt Institute instructor. "They're so attentive and interested, and I love the sense of community."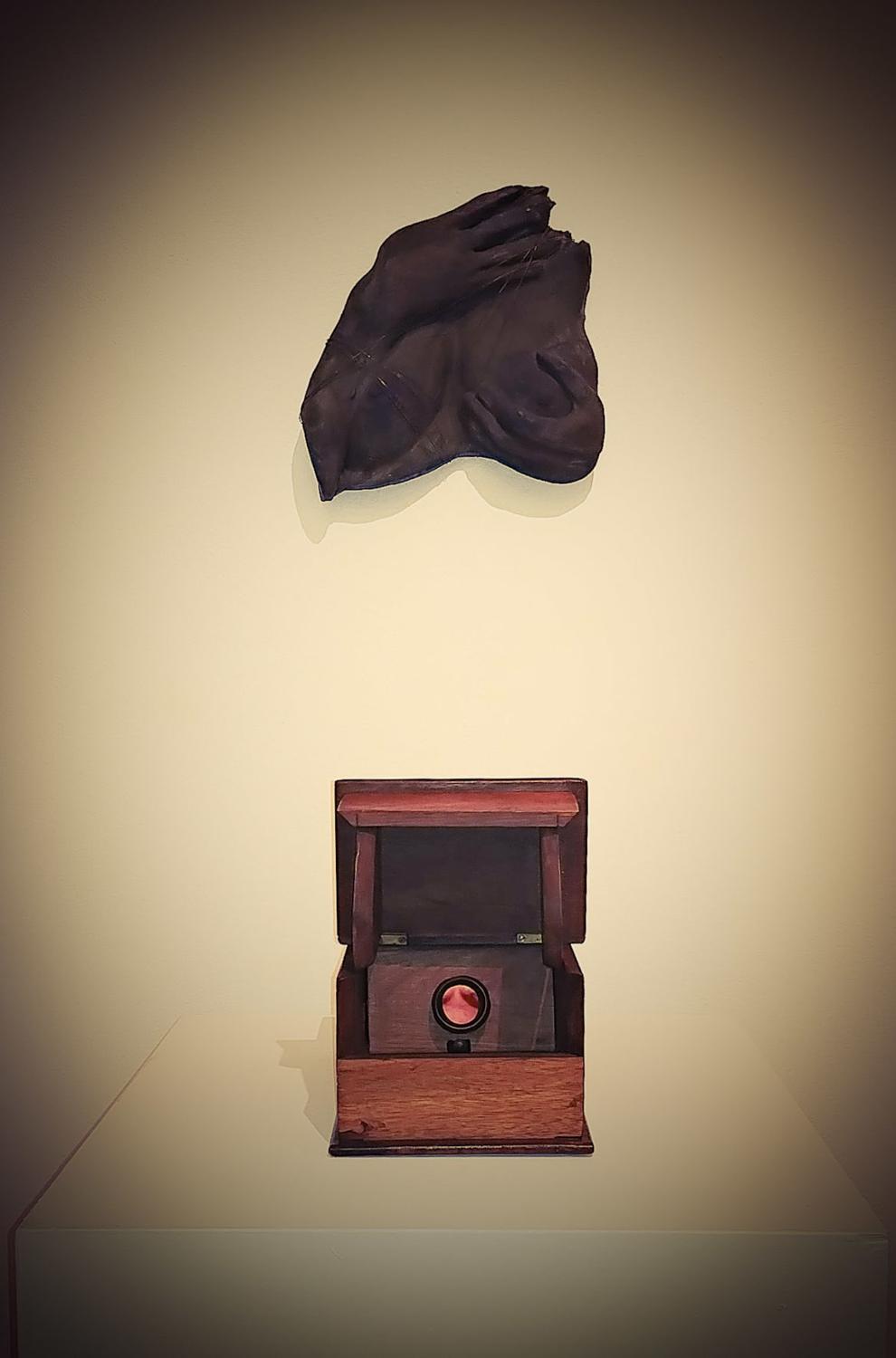 In December, Giankis will be traveling to Rhode Island to participate in a residency, in which an artist will receive a grant from an organization that will allow the individual to immerse themselves in their work and perfect their craft. Most artists' residencies last for a few months, but Giankis' will only be for six days.
"I have two sons in high school so I don't think leaving for a few months is a good idea," laughed Giankis.
Until then, Giankis will be participating in more art shows throughout the region, with each show "different in their own ways."
More information about Giankis' work can be found at http://classedesign.com/.