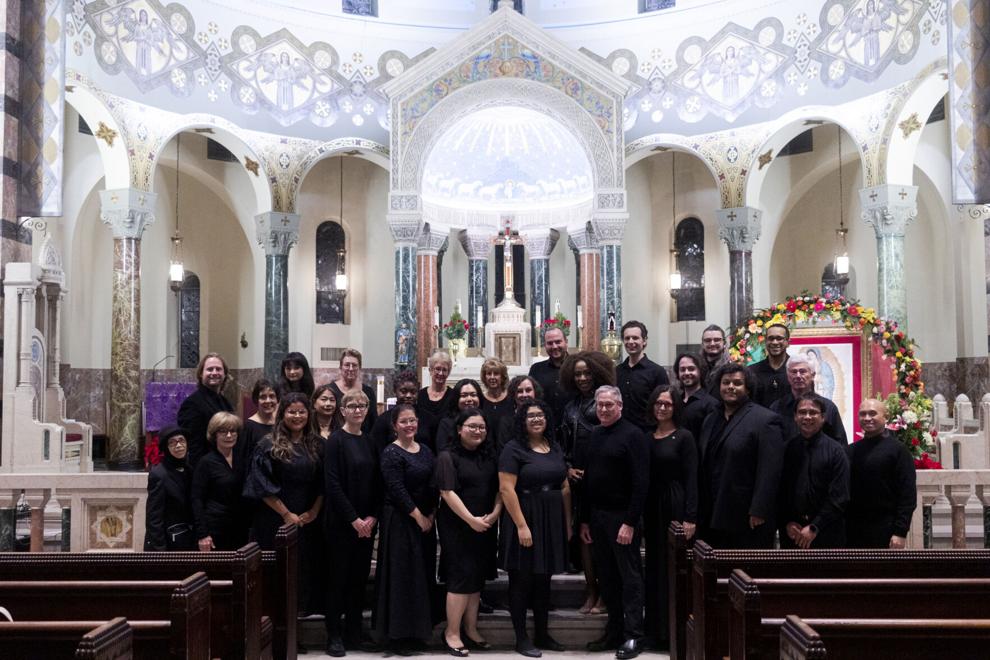 Joseph Hill, Saint Peter's University's new Director of Music has plans to showcase to the  community of  students and staff  the world of singing and music.
Hill became University Director of Music for Saint Peter's in July 2022. The responsibilities of being a music director originally drew him to the position, which were all things that Hill had a passion for. 
As the University Director of Music, Hill is able to teach, conduct, rehearse and train a choir. He is also the director for St. Aedan's: The Saint Peter's University Church, where he is in charge of the liturgical music and organ playing.
"That's really what drew me to this particular position and to Saint Peter's, is that it just really fits all the things that I love to do and I'm trained to do," said Hill.
But beyond just directing, conducting and teaching, Hill's main mission as the new director of music is to establish a reputation among the university for future students.
"I would really like, ultimately, for Saint Peter's to be one of those institutions here in Jersey City and in New Jersey that students come to because they have the opportunity to sing in a great choir, just like how a lot of students come here so that they can play basketball or they can play volleyball," he said."I want to attract students because they want to sing. I want that to be a reason why they come here." 
Other responsibilities of being Director of Music involves overseeing the concert series known as Arts on Bergen and conducting the Aiden C. McMullen Chorale. These are programs that Hill hopes will help to grow St. Peter's music presence. 
In previous years, the Aiden C. McMullen Chorale used to be composed of 80 to 100 students, but currently the Chorale contains three or four students alongside faculty, according to Hill.
His long term goal is to involve a greater number of students to join the chorale.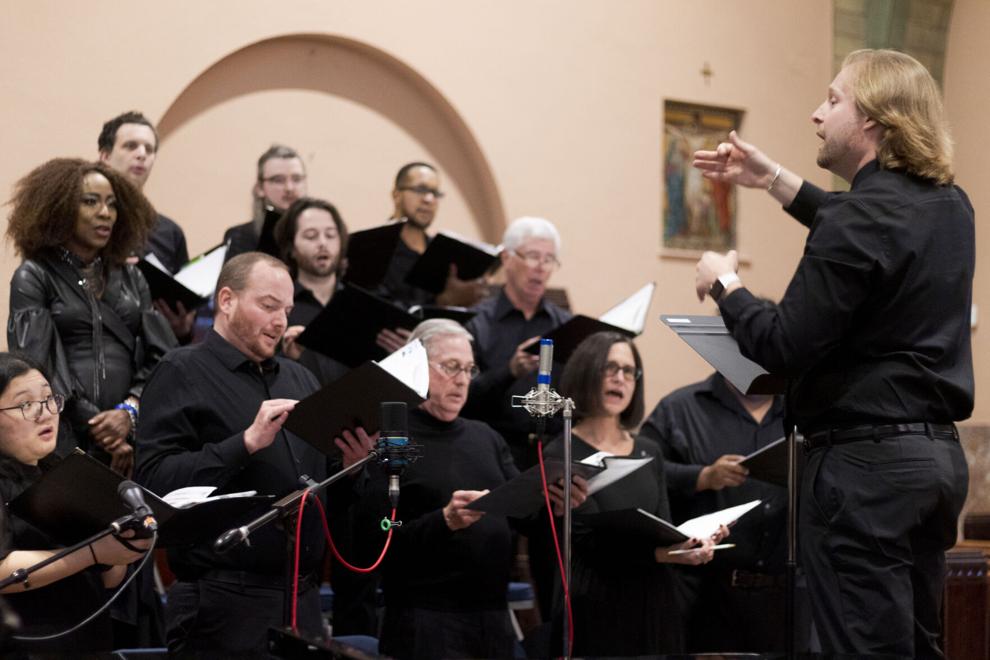 According to Hill, the chorale is being offered as a credit course starting this spring 2023 semester, listed as AR-151 College Chorale I. However, the chorale will remain open as an extracurricular activity for students regardless, as well as for faculty interested in joining.
Hill says one of the challenges when taking on the role of director was trying to reignite the Arts on Bergen concert series, after the program had died down due to the pandemic.
Arts on Bergen, started by Dr. Joseph Legaspi and Dr. Eileen Poiani, are a series of concerts that occur during the school semester once a month, sometimes twice, during noon at the Saint Peter's Chapel and evenings at St. Aedan's Church, which feature the chorale. 
Hill has planned for more concerts throughout the spring semester with the help of the Arts on Bergen Council, a committee of students and faculty involved in the chorale, as well as some of the Jesuit Priests. 
One of the upcoming concerts that can be expected during this spring concert season is "Welcome Home: Music for Migration," which will take place on April 27, 2023 at 7 p.m. in St. Aedan's: The Saint Peter's University Church. 
This concert will benefit a local charity known as "Welcome Home," which helps refugees and migrants that have been displaced to find housing and resources. 
The concert will focus on music that reflects various countries, ethnicities and people who have been affected by war or famine. There will also be speakers who will share their experiences throughout the concert. Donations to support 'Welcome Home' will be accepted at the door.
More shows have been planned for this season. The very first performance will be held on Feb. 15 at noon in the Chapel of Saint Peter's Hall.
Hill expressed his gratitude being at Saint Peter's and is looking forward to getting to know the Saint Peter's community more. 
"We learn through music, just like we learned through any discipline of fine art, about one another about different cultures and backgrounds and languages and beliefs," said Hill. "Music is a great vehicle for learning and I'm just hopeful that, long term, I can get more students involved in the process of singing and participation."