Immerse yourself in the physical and digital world of art created by one of Saint Peter's University's very own. 
Beginning Friday, September 9 and running through October 13, the Fine Arts Gallery will be presenting Trish Gianakis' art in an exhibit titled "Indelible." Gianakis is a professor in the Fine Arts department at Saint Peter's University.
The exhibit will start off with an opening reception on Friday, September 9 from 6 p.m. to 8 p.m. on the fifth floor of the Mac Mahon Student Center. Refreshments will be available, and those who attend will also have the chance to speak to the artist and ask questions.
"When you come see my work, it's definitely something that you'll enjoy spending time with," said Gianakis, who has been an artist from a young age and is now skilled in 2D art, painting, and computer art. 
Students, faculty, and other members of the community will be able to view creations that combine digital art as well as the traditional Japanese pottery known as Raku.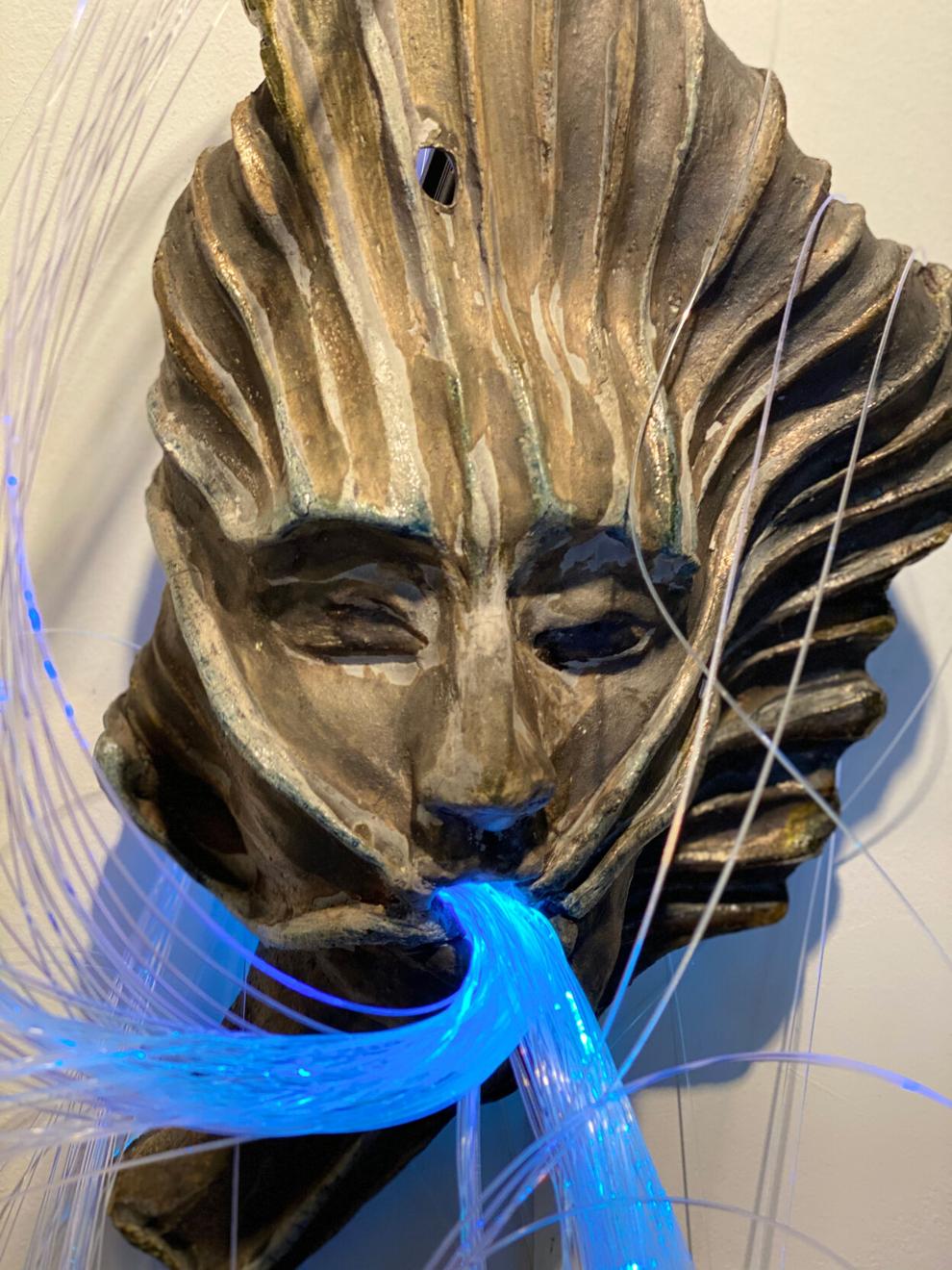 Along with viewing, visitors will also be able to interact with the pieces when they scan QR codes which will bring up Gianakis' creations produced through augmented reality. Visitors will also have the opportunity to take their own pictures using filters of Gianakis' art and be a part of a larger piece also included in the show. 
"Sometimes art is something you stand in front of and you contemplate, I think her work demands that you contemplate but also it begs for you to participate with it," said Beatrice Mady, the director of the Fine Arts Gallery and a professor in the Fine Arts department at Saint Peter's University.
Mady and Gianakis have been working together to organize this show since May 2022. 
"The show is a retrospective of my survivor journey dealing with emotions and healing attributes of nature," said Gianakis.
Gianakis said that most of her work has been created in the last 5 years. The main drive behind her creations is her story of being diagnosed with and surviving breast cancer.
"I was about ready to give up my art, I was giving pieces away, I was like 'I'll never do art again,' but then when I came down with breast cancer that's what kept me going and that's what healed me and it just changed my life," said Gianakis.
 One series in the exhibit focuses on tree bark. Gianakis said she was obsessed with the material during her recovery from cancer and that she found bark to be one of the ingredients in the medicine that she was prescribed.
Along with this physical creation, she has created a virtual component that can be seen using a Qr code. Once scanned, an image of what Gianakis refers to as the "healing dancer" will appear alongside her sculpture.
"It's a nice opportunity to just see how these different mediums work and to get a glimpse into my emotional cancer survivor journey," said Gianakis.
Gianakis has also created additional pieces in the exhibit that shine a light on major events that have occurred throughout the years and the emotions that follow these events.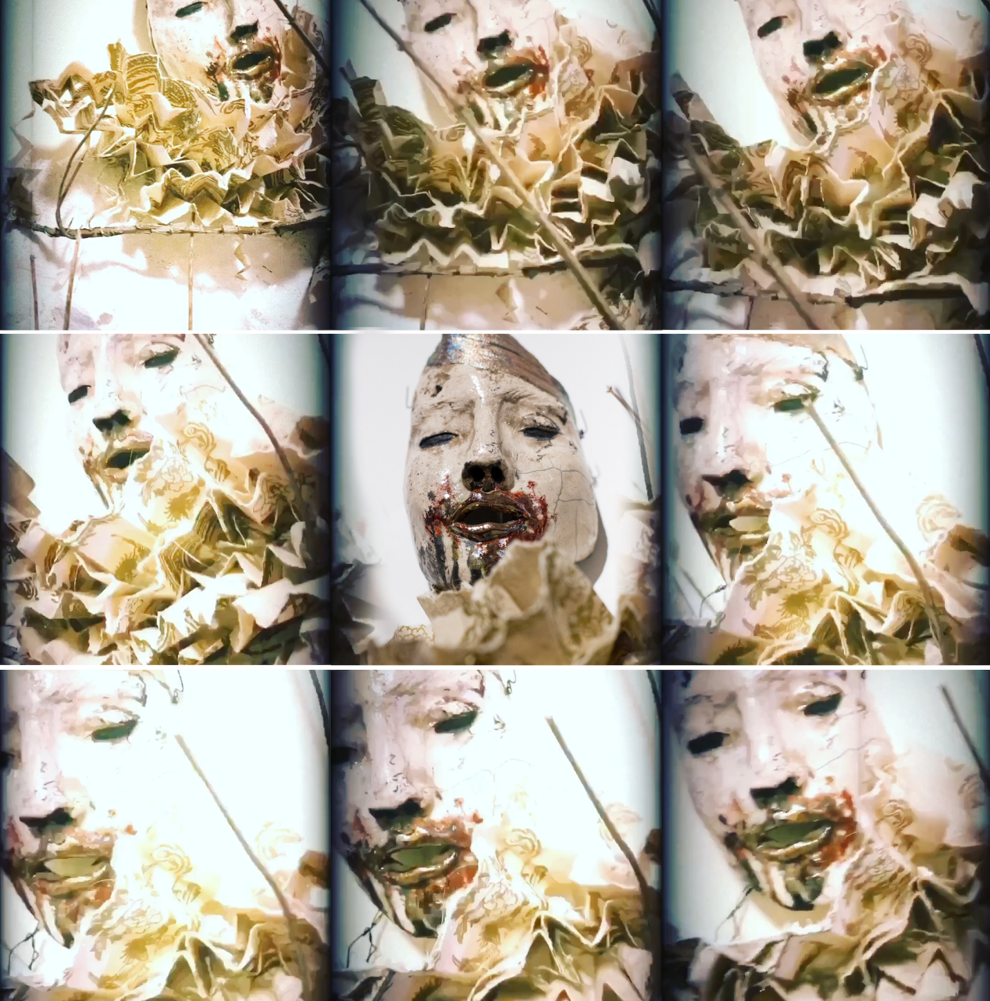 A couple of Gianakis' creations reflect the events surrounding the election of Donald Trump, the border surge, and COVID-19.
"I hope that people come and enjoy her art," said Mady. "I hope that people will have their minds expanded by looking at this art. I hope that it will spark some questions in people's minds so that they could maybe further investigate not only her work or augmented reality [and] virtual reality, but perhaps be inspired to create on their own."